How close are the Bengals to starting a rookie left tackle Thursday night in Pittsburgh coming off the team's first eight-sack game in 12 years?
Both Levi Jones and Andrew Whitworth left Sunday's game in a severe amount of pain and don't have a long time to recover. Jones, with what looked to be his bothersome knee, got pulled in the first quarter but had to come back late in the third when Whitworth left for good with a high ankle sprain.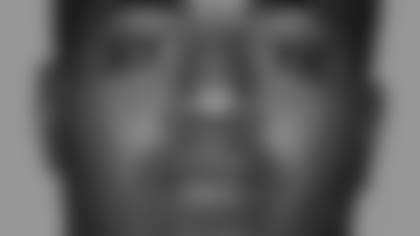 Anthony Collins, a fourth-rounder from Kansas, was inactive Sunday. But he certainly won't be Thursday. Scott Kooistra ended up going 4.5 quarters at left guard.
"I think it's a pretty bad high ankle sprain, but I don't really know yet," said Whitworth, who left the building in a walking boot. "I'll come in tomorrow, get a chance to treat it a little bit, and get myself healthy.
It was pretty clear that Jones didn't look right early against Eagles defensive end Trent Cole, one of the NFL's elite rushers. Whitworth, the starting left guard who hasn't played tackle in a game since early last season, didn't look right early, either, and on one of his first plays Cole blew by him for a four-yard sack when the Bengals had a first down on the Eagles 33 with 3:50 left in a scoreless first quarter. They proceeded to lose 11 more yards on the series and had to punt.
"It was probably at the beginning of last season," said Whitworth of his last extended work at tackle. "Other than that, I haven't had much practice at left tackle. It's just something that I have to be prepared to do. I felt like it took me a few plays, but I eventually felt comfortable there."

Cole, the University of Cincinnati product from Xenia, constantly had his way with two sacks, two quarterback hits, and 10 tackles.
"They put the tight end on my side," said Cole of what appeared to happen after Jones went back in the game. "So, I was down over the tight end and getting a double team. Later, they used a guard to help the tackle against me. I tried to keep pushing and do what I could do to get to the quarterback".
Eight sacks can be traced to a lot, not just the line. Quarterback Ryan Fitzpatrick was faced in just his ninth NFL start with one of the league's more notorious play-callers in Jim Johnson.
"Sometimes they were able to get to me because I tend to scramble to gain yardage as opposed to getting rid of the ball and taking a chance on throwing an interception," Fitzpatrick said.
"I understand that if I throw the ball up and bad things happen that I am hurting the team. Sometimes I have to hold on to the ball and then we have to punt. Unfortunately, we had to do that a little too much today. A punt is not necessarily a bad play when your defense plays as well as ours did today."