GEORGETOWN, Ky. - The offensive line comes into training camp as healthy as its been at this point in the season since 2005. But there has been a lot of talk about who's not playing where, chiefly right guard Bobbie Williams at center and Willie Anderson at right tackle.
Anderson, the four-time Pro Bowler, is backing up franchise player Stacy Andrews, and no one is taking any bets on what happens. The conventional wisdom is that if Anderson regains his health and practices fairly regularly down here, he'll play.
But then again, Andrews is set to make $7.4 million this year on a one-year deal. So doesn't he have to start? Maybe not if there's a possibility he's not going to be here next year and guard/tackle Andrew Whitworth just signed an extension.
But then again, you can't assume the Bengals would move Whitworth to right tackle in the coming years if they don't have Andrews because they feel Whitworth is much better on the left side because he's a natural lefty.
So that could make fourth-rounder Anthony Collins the right tackle of the future if the club can't sign Andrews to a long-term deal, but that's a long way away. Plus, the CW for '08 is that by the end of the year the line is going to need seven or eight guys because of injury and Andrews has started at both guard spots.
Whatever, everyone stayed out of it Sunday and preferred to praise the line depth. "I just know the kind of guy that Willie is that he is not going to back down," said quarterback Carson Palmer. "He's going to practice as hard as he can to win a spot. Stacy the same thing, too. You want competition. Especially when talking about a guy like Willie Anderson. It bodes well for your offensive line."
As Williams said, "It's a crazy game ... let's see how it plays out."
Ever since Williams took snaps at center on the last day of minicamp June 14, speculation has been rampant about him moving there to replace Eric Ghiaciuc. There's no sign of it on the depth chart (where the backups are Dan Santucci and Kyle Cook), and the thinking appears to be he is merely the emergency third center.
Offensive line coach Paul Alexander and assistant Bob Surace have continually expressed public confidence in Ghiaciuc and on Sunday, Williams defended him.
"Blame is not just about (one) position," Williams said. "You need (unity) on that front line. Guys have to have a feel for one another. No one can put blame on one position. That's not what we're trying to put out at all, because everybody is picking up for everybody and everybody is there for everybody."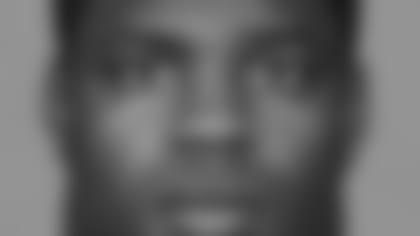 NO RIVERS:
It looks like first-rounder Keith Rivers won't be here on time for Monday morning's first practice as one of three first-round holdouts. If his agents don't think the near six-percent hike that New England linebacker Jerod Mayo received over last year's No. 10 pick ($18.9 million over five years) is enough, it could be a holdout longer than a few days..
But the last time agents David Dunn and Joby Branion were involved in a holdout was nine years ago and the three-week tractor pull with Akili Smith, and even though it was with the Bengals, they've done deals for Corey Dillon and Carson Palmer since.
Still, it could help if Sedrick Ellis gets in at No. 7 and Derrick Harvey at No. 8. PALMER'S AGENDA:
When Palmer arrived for his sixth camp he was reminded that since he arrived that first time two QBs from the draft after he was picked No. 1 (Eli Manning and Ben Roethlisberger) have won Super Bowls. But he's not taking notes.
"I don't compare my situation with anybody else's. I feel pressure to win a Super Bowl because I want to win a Super Bowl extremely badly," Palmer said. "But I don't keep track of which quarterbacks have won one or who doesn't. I'm just going to handle my business and take care of this team and do the best job I can to put us in the best situations."
SLANTS AND SCREENS Whitworth, his four-year extension through 2013 confirmed Sunday by the Bengals, smiled as he grabbed his cell phone when it rang with Coldplay's "Clocks," smack in the middle of his media session.
How fitting. Not only is it Whitworth's time, but as his teammates checked in at Georgetown College Sunday for Monday's first practice, the clock is now officially ticking for 2008 and the Bengals can put an offseason of unrest behind them. All but one of the Bengals' 10 draft picks signed in time for Sunday's 3 p.m. team meeting. Only Rivers didn't ink. Wide receiver Chad Johnson, who vowed for months that he would hold out of training camp, rolled in Sunday with 70 minutes to spare. While he greeted friends and teammates with a jocular hug, he had nothing to say to the media that wonder about his ankle.
On Sunday night, NFL.com reported that Johnson agreed to show when the Bengals agreed to review his deal after the 2008 season and that agent Drew Rosenhaus had been spotted in Cincinnati Sunday talking to club officials. Bengals execs Katie and Troy Blackburn were at Paul Brown Stadium Sunday working the phones for a deal with Rivers before arriving here Sunday night. Last month, Johnson said he was going to report to training camp, but there had been no indication from the team that it was prepared to look at a contract that expires after 2011. If it give Johnson a new deal, his third since '03, that would make it extremely tough to sign fellow Pro Bowl receiver T.J. Houshmandzadeh.
As he carried his luggage into his dorm room at Georgetown College (with help from fellow receivers Antonio Chatman and Marcus Maxwell) Johnson showed no signs of a limp.
Or of the anger that spurred harsh words about the organization, as well as Palmer when he told Palmer "to stay out of my business." But when Palmer pulled in half-an-hour later, he said there were no hard feelings.
"There's nothing to mend. There hasn't been any hard feelings," Palmer said. "He has his stance. If I feel the same or different, it doesn't matter. We're teammates. We've been a great tandem and hopefully we'll continue to be a great tandem in the years to come." Palmer fell victim to the NFL's need to always play a game when his comments about the coaches started the offseason and his comments a couple of weeks ago about Ohio State fans got him in trouble ended the offseason.
He said he's ready to play and start talking about football again.
Palmer said he meant it in fun and will continue to joke with Buckeye fans in anticipation of USC's Sept. 13 showdown in Columbus.
Starting with Bengals president Mike Brown, who joked with Palmer through the media that Paul Brown beat USC twice as coach of Ohio State.
"September 13th Mike and I have a lot of business to take care of," Palmer said. "We'll have a pow-wow and he'll try to explain why his team will come out with a victory and I'll trry to explain why my team will come out with a victory."
Asked if he's worried about fan backlash, all Palmer could do was shrug.
"I don't care. If people take it that seriously, it's up to them. It was all in good fun," Palmer said. "I live in Ohio. It doesn't mean I have to be a Buckeye fan. I went to the University of Southern Califiornia and I'm going to have a lot of pride in that school just as they have pride in their school. People take a lot of things seriously. It kind of got blown out of proportion."
Palmer had to laugh at a neighbor's gag in the Cincinnati suburb of Indian Hill. He left copy of Ohio State coach Jim Tressel's book on his doorstep.
"Didn't have a chance to read it. Don't know if I'll ever get around to it," Palmer said. When Palmer left for the offseason, he expressed concern about the staleness of the offense. But on Sunday he said it has the weapons to be as formidable as years past. Although he knows the loss of Chris Henry has raised huge questions at the No. 3 receiver.
"We've got to see what we've got. We've got a lot of young guys. Losing Chris Henry is a definite blow to the explosiveness of our offense," Palmer said. "But we've got two young receivers and our two draft picks and Marcus Maxwell and couple of free agent guys we're going to count on.
"I think we by far have enough talent to go out and win every game and play in the Super Bowl," he said. "There's no doubt about that. It just comes down to staying healthy and guys improving and getting better from week to week. It's tough to say. You try to gauge talent ... but talent doesn't always win."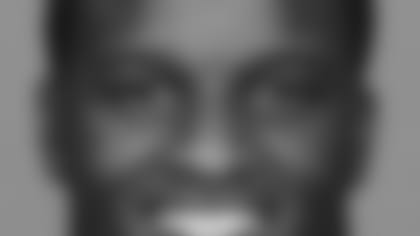 One of those weapons, Johnson, may be on the same timetable as running back DeDe Dorsey. Dorsey checked in as one of the first Bengals to report Sunday even though he says he won't be back on the field until a week from Monday.
"You could call it about 90 percent. There's still a little pain, but that will go away with time," said Dorsey of his groin pull he suffered last month on the first day of mandatory minicamp.
"It was the most pain I ever felt in my life," Dorsey said. "They talked about having surgery, but decided to let it heal."
Dorsey, by the way, summed up the heat best. Even though it was fairly comfortable Sunday morning, he observed, "It's really not that hot, but just saying, 'We're back in Georgetown' makes it feel like it's 20 degrees hotter." Also checking in was another wide receiver, second-rounder Jerome Simpson, shortly after he signed his four-year deal. He is still hearing the Bengals drafted him too high.
"That still makes me angry," Simpson said. "I've still got a chip on my shoulder." Also rolling in were the club's two Bayou safeties in Marvin White and Kyries Hebert as they arrived in White's truck with Louisiana plates. But White just gave him a lift to camp from Cincinnati. White arrives as the starter this year at free safety, but says he knows it's a three-man battle for playing time with Chinedum Ndukwe and Dexter Jackson. One of the first to greet Whitworth was wide receiver T.J. Houshmandzadeh, in the last year of his own deal.
"Perfect for you. You get a new deal after seven years," Houshmandzadeh said.
Houshmandzadeh, wearing a curious T-shirt with a profanity in the saying, said, "It's the only thing I had left to wear. I don't have enough money so all I can wear is T-shirts."
He was joking of course. Asked if he's next in line for an extension, he said, "I don't care if I'm not. I could care less. I'm not thinking about it, I'm just playing."
Whitworth, who gets about $30 million in new money, likes the sign.
"They made a statement they wanted me to be here and I made the statement that I wanted to be here for a long period of time," Whitworth said. Remember when Palmer and Houshmandzadeh were supposedly feuding late last year, according to Internet reports? And then they flew home to Los Angeles after the season?
Well, they flew back together Saturday and Houshmandzadeh hopped in the back of Palmer's truck as Carson drove him and brother Jordan down to camp from Cincinnati. Jordan is gunning for the No. 3 job in a roster row with last year's No. 3, Jeff Rowe.
"It's nice to come down with a couple of buddies and one of them is your brother," Carson said. Linebacker Jim Maxwell showed up at his fourth different NFL camp (Giants, Miami, San Francisco) and had all the trademarks of a wily veteran. After a shopping trip before the team meeting, he returned with a blanket, a pillow and a bunch of toilet paper.
"Had to upgrade the blanket and I need another pillow for under my legs," Maxwell said.
He also crafted some more cushion for his mattress by ripping up some egg cartons.
"I'm learning," said Maxwell, who has a decent shot making this team.
He didn't sign until Nov. 27 (after Miami waived him injured) and he had three tackles and a forced fumble on special teams in three games.