Only Peyton Manning and Drew Brees have thrown more TD passes over the past two seasons than Andy Dalton.
With 58 days until the Bengals open in Baltimore, here are 58 numbers to ponder:
9/7/14 _ Bengals' NFL opener in Baltimore
9/7/08 _ Ravens QB Joe Flacco's NFL debut in opener in Baltimore against Bengals in 17-10 Ravens victory.
30-18 _ Bengals record since 2011
30-18 _ Ravens record since 2011
4  _ AFC teams that have won at least 30 games since 2011 (Cincinnati, Baltimore, New England, Denver)
4 _ Pro Bowlers drafted by Bengals since 2010
2 _ Pro Bowlers drafted by Steelers and Ravens combined since 2010
948 _ Points allowed by Bengals since 2011, fourth fewest in NFL behind 49ers, Seahawks, and Steelers.
4,934 _ Rushing yards Bengals have allowed since 2011, third fewest in NFL behind 49ers and Steelers.
2 _ Consecutive Paul Brown Stadium victories Bengals need to break club record of 10 straight home wins set during 1988-89.
.419 _ NFL teams' winning percentage on road since 2011
.583 _ Bengals' road winning percentage since 2011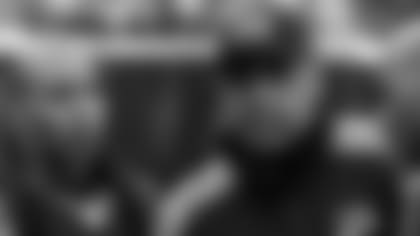 The numbers don't lie. The Bengals' fortunes turned when Marvin Lewis arrived.
52-124 _ Bengals record in 11 seasons (1992-2002) before head coach Marvin Lewis arrived
90-85-1 _ Lewis' regular-season record
25-61 _ Bengals' division record in the 11 seasons before Lewis arrived
34-32 _ Lewis' division record
7 _ AFC teams that have won at least three division titles in last 10 seasons (Cincinnati, New England, Indianapolis, Baltimore, Pittsburgh, San Diego, Denver)
176 _ Regular-season games coached by Lewis
176 _ Regular season games coached by Jon Gruden
152 _ Regular-season games coached by Bill Walsh
231 _ Most regular-season games coached without a playoff victory (Jim Mora)
3 _ NFL quarterbacks who have thrown at least 80 TD passes in first three seasons (Peyton Manning, Dan Marino, Andy Dalton)
60 _ TD passes Dalton has thrown last two seasons, third most in NFL behind Manning (92) and Drew Brees (82)
30-18 _ Dalton's record as starting NFL QB
26-22 _ Manning's record in first 48 starts
32-16 _ Flacco's record in first 48 starts
85.7 _ Dalton's career passer rating, second best in Bengals' history behind Carson Palmer's 86.9)
65.1 _ Dalton's passer rating in nine prime-time games and post-season games
21-3 _ Dalton's record when Bengals run ball at least 30 times
4.1 _ Yards per carry for Bengals rookie running back Giovani Bernard, now the starter.
3.8 _ Yards per carry Bengals have averaged since 2011
18 _ Consecutive games Bengals have gone without a 100-yard rusher
9 _ Longest 100-yard rushing droughts in Lewis era, 2005, as well as last game of '07 and first eight games of '08.
67 _ Longest 100-yard rushing drought in club history, from last game of 1992 to third game of 1997.
941 _ Carries for Bengals since 2011 by Bernard, Cedric Benson and BenJarvus Green-Ellis.
901 _ NFL-leading carries by Seattle's Marshawn Lynch since 2011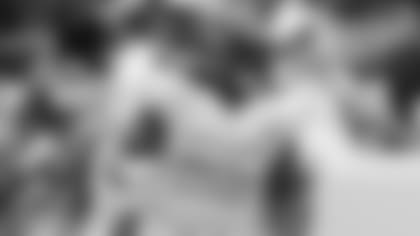 The Bengals' stingy numbers on defense the past few years fueled WILL linebacker Vontaze Burfict's Pro Bowl trip back in January.
78.4 _ Flacco's career passer rating against Bengals, all 12 games against former Bengals defensive coordinator Mike Zimmer
83.7 _ Flacco's career rating
84.6 _ Steelers QB Ben Roethlisberger's passer rating vs. Zimmer's defense
92.6 _ Roethlisberger's career rating
4 _ Pro Bowl QBs Bengals face this season at PBS (Roethlisberger, Manning, Matt Ryan, Cam Newton)
36 _ Combined TD passes those four threw on third down last year
3 _ Total TD passes Bengals allowed Super Bowl QBs Flacco, Roethlisberger, Tom Brady and Aaron Rodgers last year at PBS
23 _ Percentage of third downs any QB converted against Bengals defense at PBS last season
3,833 _ Bengals WR A.J. Green's career receiving, second most by a third-year player behind Randy Moss's 4,163.
1,563 _ Yards Green needs this year to pass Moss' record 5,396 for first four years
1,426 _ Green's career high (2013)
6 _ Green's 100-yard games last season for Bengals' single-season record
6 _ 100-yard games Green needs this season to move past Cris Collinsworth (18), Carl Pickens (19), and Isaac Curtis (20) into second place on all-time Bengals' list behind Chad Johnson (31)
13 _TDs Green needs this season to move past Cris Collinsworth (36), T.J. Houshmandzadeh (37) and Eddie Brown (41) into fourth place on the Bengals' all-time list
104 _ Catches Green needs this season to move past Eddie Brown (363) into seventh place on Bengals' all-time list
4 _ Games played Bengals DL Robert Geathers needs to tie Bengals radio analyst Dave Lapham and become the 23rd Bengal to play at least 140 games
3 _ Interceptions Bengals CB Leon Hall needs to pass Lemar Parrish (25) and move into fourth place on the all-time club list behind David Fulcher (31), Louis Breeden (33), and Ken Riley (65)
6 _ Sacks Bengals DT Geno Atkins needs to break Tim Krumrie's club record (34.5) for most by a tackle
16.5 _ Sacks Bengals DE Carlos Dunlap needs to pass Krumrie and Justin Smith (43.5) to move into fourth on the all-time club list behind Ross Browner (59), Reggie Williams (62.5) and Eddie Edwards (83.5)
25 _ Punts Kevin Huber needs to put inside-the-20-yard line to move past Pat McInally (157) into second on the all-time Bengals list behind Lee Johnson (186)
2,751 _ Yards Huber needs to punt this season to become third Bengal to hit 20,000, joining Johnson (32,196) and McInally (29,307)
66.3 _ Former Bengals QB Ken Anderson's post-season completion percentage, second best among  10 highest-rated playoff passers in history behind only Kurt Warner's 66.5