New York Giants kicker Robbie Gould missed two extra-point attempts on Sunday, but it was only an afterthought in a 22-16 win over the Chicago Bears.
Mike Nugent was not as fortunate in the Bengals' 16-12 loss to the Buffalo Bills.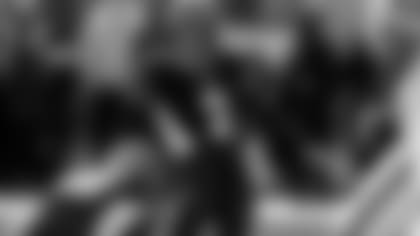 Nugent's missed extra-points after both Cincinnati touchdowns meant that the Bengals needed a touchdown instead of a field goal when they got the ball for the final time with 2:30 remaining. The Bengals were able to drive to the Buffalo 27 yard line with three seconds on the clock, but instead of sending Nugent out to attempt a game-winning 45-yard FG attempt, Andy Dalton's "Hail Mary" into the end zone fell incomplete to end the game.
"We should have been going for a field goal right there," said Nugent. "The offense did a great job, the defense did a great job, and the coaches did an excellent job setting us up. I don't know how long it would have been, but we were well within field goal range.
"It just drives me crazy to have a poor performance that contributes to a loss. That's the second time that's happened this year – that I've contributed enormously to a loss. If I did what I was brought here to do, we'd have two fewer losses in my opinion."
Technically the Bengals would have two more wins – not two fewer losses – since his missed extra point vs. Washington was a factor in that game ending in a tie. But if the Bengals had defeated the Redskins and Bills, they'd be in a three-way tie for first in the AFC North with Baltimore and Pittsburgh.
Nugent was solid in the Bengals' first six games, making all of his PATS and 13 of 15 field goal attempts including a 47-yard game-winner in the season opener. But in the last four games, Mike has missed three extra-points and gone 3 for 6 on FG attempts. He's 0-for-3 on attempts from 50 yards and beyond this season.
In the bye week after the Washington game, the Bengals reportedly worked out several kickers in case Nugent continued to struggle. After Sunday's loss to Buffalo, the 12-year veteran acknowledged that the team could be considering a change.  
"It's one of those things that if I'm lucky enough to be back, I have to be able to do my best and make sure to connect when the time comes," said Nugent.
Is he worried that his job is in jeopardy?
"I don't worry – it's just the nature of this game," said Nugent. "I've been cut before and hopefully it never happens again but that's one of those things that's not a decision of mine. I'm going to work as hard as I can to improve, but at the end of the day, with better kicking we would have two fewer losses."
Nugent rebounded from the Washington game to make all four of his kicks (2 FG, 2 PAT) in last Monday's loss to the New York Giants. Earlier this week, I asked special teams coordinator Darrin Simmons if he thought that Nugent had fixed his problems.
"I think time will tell," said Simmons. "I think what you want with that position is consistency over time. You don't overreact on a miss and you don't overreact on a make.
"It's happened to Mike before where he misses a couple and then he gets on a hot streak. I think that happened a couple of years ago where he missed a couple and then ended up finishing the year with 15 or 16 makes in a row. Hopefully he can get hot here because as we've seen, every point is going to be at a premium for us."
Points were hard to come by against Buffalo and Mike Nugent left two on the board. He hopes to get the opportunity to make up for it.
"It's happened to me in the past and I feel like I've played long enough where I've seen a lot of adversity," he said. "You never want to see it, but you're going to unless you make 100% every year. It's one of those things where I have to keep my head up and gain confidence back."
Cincinnati Bengals host the Buffalo Bills at Paul Brown Stadium in week 11 of the regular season 11/20/2016