Mike Nugent warming up last season before his final home game  as a Bengal.
One of the first things Mike Nugent asks when a team calls to invite him to a tryout is where/who does it play next. On Sunday night, the Bears told him, "Cincinnati," and Nugent could only laugh.
"I thought it was hilarious," said Nugent this week, safely ensconced in a Chicago hotel after he signed on Monday.
The phone call sets up a Bengals' first on Sunday. For the first time in club history one of their long-term kickers returns to play against them in Cincinnati.
With 718 points in his seven-year run for the Bengals that ended last season, Nugent is behind only Jim Breech (1,151) and Shayne Graham (779) on the Bengals' scoring list and they're the only guys that kicked for the Bengals longer then Nugent.
Graham kicked against the Bengals once after he left and made his lone field goal attempt for the Saints in the Bengals' 27-10 win in New Orleans in 2014. Before that, you have to go back nearly 40 years, when Horst Muhlmann, then the Bengals all-time leading scorer, missed his only attempt kicking for the Eagles in a 1975 game in Philadelphia the Bengals won by a shutout.
Nugent's parents probably never saw Muhlmann kick, but they saw plenty of Breech when the Centerville, Ohio couple was Bengals' season ticket-holders until son Mike went to kick at Ohio State.
"Only the good times," said Nugent this week when asked what he'll remember when he scans the PBS goal posts again.
But he's not sure what the crowd reaction will be. A lot of points and a lot of wins, but things got surly last season when he was in the process of missing six extra points and six field goals before they released him with three games to go. Of course, the game is three days shy of the anniversary.
"I know the last time I was there I wasn't doing my job," Nugent said.
A pre-season stint with the Giants failed, but he did hook on with the Cowboys during the previous month for four games when Dan Bailey was hurt. Guess what? He didn't miss a PAT and hit all but two of his nine field-goal tries and special teams coordinator Darrin Simmons, the guy that made the painful call, couldn't be happier. They've stayed in touch even though twice in a month Simmons decided to move on from Nugent in favor of another well-traveled vet, Randy Bullock.
Even Nugent understood. He was a little surprised to hear Simmons say this week that if Nugent hadn't been with Dallas when Bullock strained his back and missed a game last month, he would have been under consideration.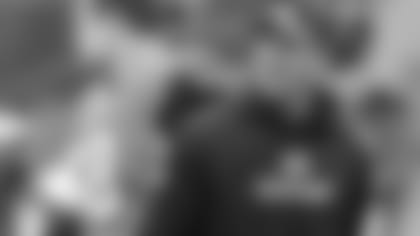 Darrin Simmons is pulling for Nugent every day but Sunday.
"Maybe a little too fresh," Nugent said.
"I was encouraging him. Not that he needed encouragement," Simmons said. "I kept pressing on him to find a way to get out of the rut he was in a little bit last year. It's good to see others believe in him as I've believed in him."
Simmons says there's only one kind of a rut for a healthy kicker.
"Probably more mental than anything," Simmons said. "A physical rut is an injury and he was never injured. He was just in a bad groove. Like Tiger Woods. For whatever reason he didn't hit the shots he's hit before. Sometimes he's just off."
Nugent agrees. There had to be a change of scenery.
"We've talked about this before," Nugent said. "With some guys it's probably better mentally to change it up."
If you want to know how much Nugent thinks of the Bengals, just go back to Dec. 8, 2014 when his dad Dan died suddenly at age 66, six days before Bengals-Browns in Cleveland. Head coach Marvin Lewis let him go home to work it out and kick on his own. When Nugent couldn't get back in time Wednesday afternoon to kick after the Bengals practiced, team president Mike Brown allowed the PBS lights to go on so Nugent could kick while his brothers and wives shagged balls.
"Mr. Brown turned the lights on for me,' said Nugent that day in Cleveland after he kicked three field goals in a 30-0 win. "I feel blessed to be able to shut things out. Usually you try to keep the negative things out and what I'm trying to do is to see this as a huge positive to celebrate his life instead of the other way around. It was on my mind, but the guys in here, I feel I've been here for 20 seasons."
Such moments make Nugent think like this:
"It's like a family. This week I'll come back and I'll want to do whatever I can to help my team win. But I think a lot of those guys."
The toughest part of this season has been being away from his wife and infant daughter and their Arizona home, but it's going to be old home week Sunday. His wife and daughter are flying in, his mother and siblings will be at the game, and the familiar turf of Ohio will be underneath his foot.
"I hope everyone does well," he said. "I'd like to see us win something like 21-20."