---
---
**Updated: 8-9-06, 1:05 p.m.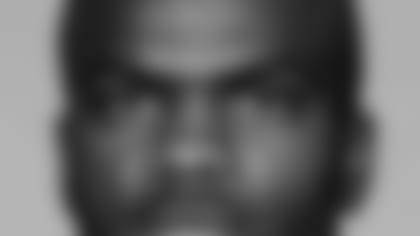 GEORGETOWN, Ky. - Carson Palmer, along with Doug Johnson, looked to be the Bengals' healthiest quarterback here at Tuesday's lone practice that was held in full pads at Georgetown College.
Pointing to bicep tendonitis, backup Anthony Wright opted not to throw for much of practice, giving his 7-on-7 and team work to Johnson. Erik Meyer is in just his second day back to practice after spraining an ankle.
But Wright said he'll be ready for Sunday night's preseason game and on Wednesday morning head coach Marvin Lewis named him the starter in his last news conference before the team breaks training camp Saturday.
Lewis also said Stacy Andrews could get the start at right guard in place of Bobbie Williams.
Lewis ruled out for the Washington game three of the last four No. 1 picks in quarterback Carson Palmer (knee), running back Chris Perry (ankle) and linebacker David Pollack (hamstring).
Perry, defensive tackles Sam Adams (rehab) and Jonathan Fanene (hamstring), and left tackle Adam Kieft (knee) have yet to pass a physical and are on the physically unable to perform (PUP) list. Wide receiver Antonio Chatman (groin) is going to have to wait to make his Bengals debut. Also out is linebacker Hannibal Navies (shoulder).
"I'm not worried about it. It's something I've had before. A little bicep tendonitis," said Wright, packing ice on his right shoulder under his shirt as he left the training room Tuesday. "I just need to take a couple of days off. I just didn't want to play half speed today." MORE CARSON:
Carson Palmer likes that new scramble drill the coaches have put in this camp. On Thursday, former Idaho State linebacker Marvin Lewis put his hand down and rushed to flush Palmer to his left and to his right a couple of times before throwing it.
"You can tell Coach Lewis didn't play much football in his day. Either that or he's getting old," Palmer joked. "Because he's kind of limping around. If I can outrun him and I've got one leg, then that doesn't say a whole lot abut his athleticism."
But Palmer is glad Lewis put the drill in, noting that 40 percent of passes come out of the pocket and that many times touchdowns are produced throwing on the run because of coverage breakdowns.
But even though Palmer feels comfortable and looks good scrambling, that's not what he needs to work on. It's the simple transfer of weight from the back leg to the front leg, which is the reconstructed knee.
"I can run all day. That's not the issue," Palmer said. "The issue is when I throw, it puts the weight on the leg. When you can withstand that, you're 100 percent. I'm not there yet.
"I'm still doing a couple of things wrong. I'm still not doing a couple of things the way I used to do them. But I've still got time to get there."
In Day Two of his extended reps, Palmer looked more consistent in the end-of-practice team period. He took eight of the 12 snaps and hit five of his six passes. The incompletion seemed to glance off the hands of rookie running back DeDe Dorsey, but he had chemistry with Chad Johnson and T.J. Houshmandzadeh. He ended his day getting flushed out of the pocket to the right and throwing a pass across his body that was behind Johnson over the middle. But Johnson stretched back and Gumbied it off his shoelaces.
Palmer hasn't been pleased with the completion percentages but, like every other day, he thought Tuesday was a step in the right direction.
"We're getting better. We still need to get a lot better to get where we need," Palmer said. "We talk about wanting to be one of the top offenses in the league and we want to be one of the No. 1 offenses in the league. If you're in the top five, you shouldn't be missing any passes in practice. You shouldn't have any drops and today we didn't have any drops in that team period. We've gotten better in this camp, but in order for us to get to where we want to get and accomplish our goals, we still have a long ways to go."
With the last two-a-day of camp set for Wednesday, Palmer figures to sit out one of the workouts but he'll check with the doctors before a decision is reached.
THE GIFT: Julie De Rossi's mom is probably going to read this.
Palmer found out last week just exactly what went into repairing his torn anterior cruciate ligament when "Bloomberg News" revealed the identity of the donor of the Achilles tendon that Dr. Lonnie Paulos used to replace the ACL in his knee during the Jan. 10 surgery.
It wasn't the Achilles tendon of a cadaver. It was the Achilles tendon of Dorothy Hyde's daughter, killed by a drunk driver in Houston two years ago. It was a part of De Rossi, 44, who had agreed years before to be an organ donor.
"I checked the schedule and saw that the Bengals don't come to Houston this year," said Hyde on Tuesday night from Houston. "When we found out that it was Carson, we Googled him and saw that he really seems to be a good guy."
Since the story just came out Tuesday, Palmer and Hyde haven't been in touch, but she said her and her family are now big Palmer fans and are going to follow him. Who knows? Maybe a trip to Paul Brown Stadium may be in the offing.
"We're pulling for him," Hyde said. "After all, that's Julie out there."
Palmer still seemed a bit numb after finding out about the process a week ago.
"I really hadn't thought about it. I didn't know what was really going on," Palmer said. "I didn't know that's the type of thing that happened. I'm oblivious to that. I don't know a whole lot of the medical terminology. I was kind of taken aback and surprised by it.
"But it's definitely something when I heard it, it kind of blows your mind to think that somebody else's body part can be salvaged and used in another body. I just said, 'Do this thing right and get me ready to play again.'"
SLANTS AND SCREENS Bengals president Mike Brown and the rest of the NFL owners unanimously agreed on Roger Goodell to succeed Paul Tagliabue as commissioner Tuesday in Chicago. Goodell, 47, has been Tagliabue's right-hand man for several years.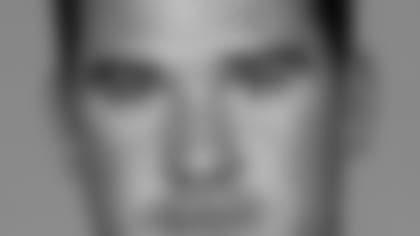 According to The Associated Press guard Eric Steinbach pleaded not guilty Tuesday to boating under the influence on the Ohio River. In Campbell County court, judge Karen Thomas scheduled a pretrial hearing for Sept. 7 and a jury trial Oct. 11. Apparently the maximum punishment is $250 with no license suspension or jail time. After Tuesday's practice, Steinbach had little to say except, "It's over and done. It's being in public life the negative way and it's not what I want." With Brian Simmons sitting out a second straight day to provide maintenance on his knees, the linebacker corps had an interesting look when it went into the run period with rookie Ahmad Brooks in the middle in Simmons's spot, rookie Rashad Jeanty on the strong side, and Landon Johnson on the weak side. Cornerback Deltha O'Neal also took a rest and first-round pick Johnathan Joseph took the bulk of his snaps. Fullback Jeremi Johnson also sat down Tuesday, as did receivers Chris Henry, Bennie Brazell and Antonio Chatman with a variety of muscle pulls.