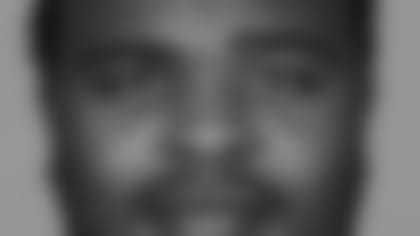 The Bengals have reached their first contract extension with a member of the offensive line with right guard Bobbie Williams agreeing to what is believed to be another three years. A source with Eastern Athletics Sports Services said Friday morning Williams has agreed to an extension that is expected to be signed next week.
JJ TALKING: The Bengals aren't the only ones talking to fullback Jeremi Johnson about a long-term deal. Agent Peter Schaffer confirmed Thursday the 49ers have explored the possibility of signing Johnson, a restricted free agent, to an offer sheet.
Schaffer and Bengals vice president Paul Brown spent much of Wednesday discussing a contract for Johnson, and also got in a round of golf on Schaffer's home course in Colorado.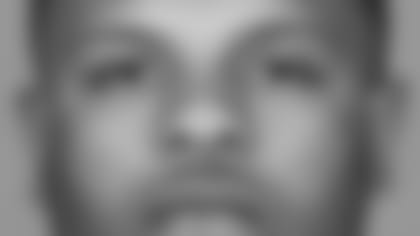 "Jeremi loves Rudi and he really wants to stay. We also have to weigh signing now or waiting another year and going on the market," said Schaffer, who negotiated a five-year deal for running back Rudi Johnson last year.
Jeremi Johnson has been the Bengals starter since the team took him in the fourth round out of Western Kentucky in 2003, and he hasn't missed a game while becoming a reliable blocker for Rudi Johnson in his runs to the franchise rushing record in '04 and '05. Also, three of his 12 catches went for touchdowns last season.
JOEY UPDATE: Indications from around the NFL are that Joey Harrington is comfortable with offers from the Bengals and Dolphins, but the Lions aren't.
League sources suggest the Bengals are prepared to pay Harrington about $2 million in a one-year deal and have offered a sixth-round draft pick in a trade with Detroit. The Lions apparently want a better pick than that because the only thing the Dolphins have to offer on the second day of the draft is three seventh-rounders, as well as a fourth-rounder.
And everyone is on the Lions' timetable. They don't have to release Harrington until June 15, when he's due a bonus in the $4 million range in a scenario that now may play out at the earliest on Draft Day. Plus, Denver is reportedly in the mix.
Tom Mills, the agent for Rams backup Jamie Martin, believes his client could be headed to the team that doesn't get Harrington. He's in a stalemate with the Bengals in negotiations for Martin. Martin has yet to visit Miami, but the Dolphins have recently expressed mild interest.