What's next as the Bengals head into a stretch before the Monday night Aug. 28 preseason game on ESPN that will be hyped slightly less than the Espys and a little more than PTI with Carson Palmer's anticipated comeback.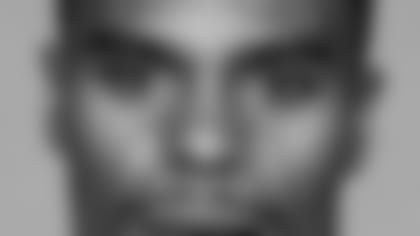 SECONDARY CONCERNS:
It's a good thing the Bengals are deep in the secondary because in the locker room after Friday night's 44-31 win there was a definite fear that cornerback Rashad Bauman is lost for the season with some kind of knee injury and that Saturday's MRI was going to be a mere formality.
There had been that same kind of fear with safety Anthony Mitchell last Sunday night after he injured his foot, and now with the Bengals expected to make some roster moves this week on the way to getting down to 75 players by Aug. 29 their fate could be public.
Before the injury, it looked like Keiwan Ratliff had supplanted Bauman as the nickel corner but Bauman was going to be a valued backup and special teamer. Now the Bengals could decide to keep five cornerbacks (Ratliff, Johnathan Joseph, Tory James, Deltha O'Neal, Greg Brooks) and stick with just four safeties (because Kevin Kaesviharn can play both corner and safety) and maybe go heavy at linebacker or defensive line.
But, as they always do, injuries are starting to surface. Brooks (hamstring) and Kaesviharn (back) have yet to play. But it's another reason the Bengals have to like that extended break between Friday's game and the Aug. 28 tilt vs. Green Bay. RUNNING IT DOWN:
Speaking of injuries, they could play a big factor at running back. There has been absolutely no indication that Chris Perry (ankle) is close to returning to practice and since he has yet to take a snap, you wonder if he's a viable candidate to start the season on the physically unable to perform list (PUP) and miss the first six weeks.
Just wondering because head coach Marvin Lewis hasn't said much about him. Lewis's history here is to keep three running backs and a fullback, so what if Perry isn't available?
The Bengals are certainly getting some nice work from their rookie free agents, Terrence Whitehead out of Oregon and DeDe Dorsey out of Lindenwood. Whitehead left Friday night with a toe injury, but Dorsey continues to flash. His 59-yard catch out of the backfield against the Bills shows why he may have an edge in a roster battle with guys like Quincy Wilson, himself a guy that always produces every time he runs the ball. Dorsey's got the hands and the club loves guys that can catch it coming out of the backfield.
And even though Kenny Watson has been a bit dinged this summer, you have to feel there's no way the coaches are going to cut his hands and professionalism. A bit crowded there, isn't it, as Perry rehabs?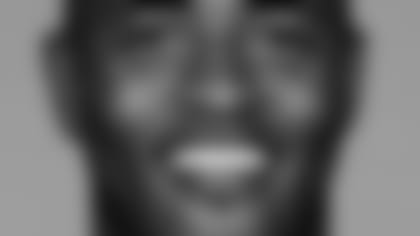 KELLEY CALL:
And how can Kelley Washington not make it at wide receiver? Five days after catching a 34-yard touchdown pass, he caught a big third down conversion from Anthony Wright in a touchdown drive and finished with three catches for 46 yards Friday night.
His unnecessary roughness during quarterback Doug Johnson's four-yard touchdown run was a bit curious, but the guy continues to produce.
Wide receiver Chris Henry (hamstring) didn't play Friday night and has a date in Florida next week to face a felony gun charge in Orlando. He also has two other legal matters pending and according to NFL policy, just one conviction or admission of guilt earns a suspension that is traditionally four games.
But the Bengals don't know if or when, and they have yet to see their No. 3 slot receiver acquired to help ease a potential Henry loss because former Packer Antonio Chatman has been hobbled virtually from the first day of training camp with a groin problem.
But you have to figure Chatman makes it. So does Henry, Chad Johnson, T.J. Houshmandzadeh and Tab Perry. That leaves Washington and rookie Bennie Brazell (right?) for the sixth and last spot. It's just hard to see the Bengals cutting Brazell's speed even though he has been dinged. He played his first game Friday and didn't have a catch. That's still one to watch.
(Short answer on how maybe Washington doesn't make it? Special teams.)
SLANTS AND SCREENS Rookie middle backer Ahmad Brooks didn't show up on the stat sheet, but rookie middle backer A.J. Nicholson did with four tackles.
Still, being a third-round pick in the supplemental draft, Brooks has to make it. That's the tough thing about the pick. No one disputes Brooks is going to be a good player, but he may end up taking up a roster spot this year in a largely developmental role that the Bengals would like to speed so they can use him because backer is such a key special teams spot. Linebacker Marcus Wilkins is another guy that just seems hard to cut. He did it again Friday night showing up on special teams.
So with Odell Thurman on the suspended list, you figure beyond Brooks, Brian Simmons, Landon Johnson, David Pollack and Rashad Jeanty, there are two spots for Wilkins, Nicholson, Caleb Miller and Hannibal Navies. Is Jeanty a lock? He had two special teams tackles Friday, along with three assists. The kid shows up.
Of course, so do Miller and Navies on special teams. Another big night for punter Kyle Larson with a booming 44.2-yard net ... Kicker Shayne Graham, 3-for-4 on field goals when he missed his longest try from 48, had plenty of work kicking off and had another good night. He put two in the end zone and two to the goal line, and the longest return was a 27-yarder on a ball caught four yards deep in the end zone. But the NFL's defending kick return champion, Buffalo cornerback Terrence McGee, didn't return one.