Notes and quotes about what's next: THURMAN RETURNS:
Talk about how many snaps to give your quarterbacks, what do the Bengals do when middle linebacker Odell Thurman returns to practice Tuesday?
Thurman, sidelined since being suspended for the first four games of the regular season because of a violation of the league's substance abuse policy, is eligible to play in the preseason games. But two rookie middle backers need all the work they can get in Ahmad Brooks and A.J. Nicholson.
Brooks continues to flash a physical presence, but he showed Sunday night he needs the reps because he's not always in the right spot and when he was once, he missed a tackle out in space. Still, Brooks is going to make the roster. Nicholson, in on two tackles Sunday night, is grinding for a spot.
But the Bengals ended up holding the Redskins to 30 yards on 24 running plays, so they must have been doing something right, particularly after practices in which the offense had occasionally gashed the defense.
"The run fits looked to be good," said defensive end Bryan Robinson of the way the kids played.
Remember, backer is one of the toughest cuts even not counting Thurman among the seven that will be kept on Cutdown Day. The three starters and Brooks look to make it and the way Rashad Jeanty is rushing the passer in nickel and Caleb Miller is playing in practice, it figures they're in the hunt. And there is still Nicholson battling with special teams aces Marcus Wilkins and Hannibal Navies.
MORE BUS: The easiest Steeler for Bengaldom to take seems to be former running back Jerome Bettis. So here are some final thoughts from Bus, passing through Sunday as a member of the NBC announcing team:
After 11 career 100-yard games against the Bengals, Bettis talked Sunday about why "I always knew I was going to have a pretty good day if I was in Cincinnati.
"What we wanted to do was run the football and historically they have been very, very poor at (stopping) it," Bettis said. "It's not a mystery when you play them year in and year out. They were 28th in rushing (defense) last year and we ran the football. That's what you wanted to do."
But the Bengals' ability to play more the Steelers smashmouth style has been one of head coach Marvin Lewis's bigger accomplishments and has closed the gap between the two. The Bengals actually finished 20th against the rush last season, and Bettis had only one of those 100-yarders in seven games against Lewis's Bengals.
In fact, in just three of those seven games have the Steelers had a 100-yard rusher against the Bengals. In their 14 games before Lewis arrived, it was 10 100-yard games.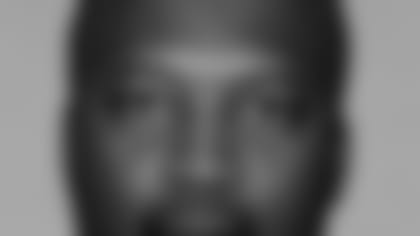 MITCH HITCH:
The Bengals looked to be very concerned about safety Anthony Mitchell's foot injury Sunday night. If they're right and he's out for an extended amount of time, that means two things: They've lost a valuable special teamer (his 340 snaps and 18 tackles led the unit last season) and it's opened up a spot for one of the young guys like Herana-Daze Jones, Tony Bua and seventh-rounder Ethan Kilmer. Jones helped his cause with an interception Sunday night, Kilmer had a tackle and an assist on special teams (where he absolutely has to show up), and Tony Bua has had a good camp. Miami of Ohio rookie John Busing is also a guy the coaches like because of his range and brains.
You figure the Bengals keep six corners and four safeties, so the guess is they're looking for a guy after Madieu Williams, Dexter Jackson and Kevin Kaesviharn, who didn't play Sunday in order to rest his back, according to Bengals radio.
CUTTING EDGE: The Bengals have until Aug. 29 to cut down to 75 players, but they'll probably make their first most significant number of cuts after they get back from Friday night's game in Buffalo. TOUGH MAN:
So what else is new? Left tackle Levi Jones tweaked his leg and kept on playing Sunday night. Maybe the coaches will think about resting him Friday night since it's such a short turnaround and give second-rounder Andrew Whitworth his first NFL start. Whitworth played about half of Sunday's game at left tackle and about a quarter at left guard.
Of course, what if they decide to get quarterback Carson Palmer some work Friday night for a series or two? Instead of entrusting Palmer's blind side to a rookie, would they keep Whitworth at guard and move Eric Steinbach out to left tackle? Or would the Jones situation make them hold off on playing Palmer for 10 more days?
This is just the kind of thing Lewis hates.
Here's some more. The Bengals may be thinking about playing Palmer in Buffalo this week because they don't want to play him in the preseason finale in Indianapolis Sept 1. It's only four days after the Green Bay game that was originally thought to be Palmer's debut.
But ... Jones could be fine and they may have no desire to play Palmer on Friday. Much of this may be answered Tuesday when the Bengals return to work for one practice and Lewis has a news conference. The club will practice twice Wednesday (morning and afternoon) before leaving Thursday for Buffalo.
By the way, Scott Kooistra is another option at left tackle. Kooistra, a four-year veteran, looked to have a solid game Sunday at guard. It figures his versatility keeps him around. Same with Whitworth and Stacy Andrews. If the Bengals keep nine linemen, backup center Eric Ghiaciuc would appear to make the list and they're trying to make him versatile as well.
When center Ben Wilkerson went into the game Sunday for his first action since injuring his knee nearly two years ago on Oct. 30, 2004 against Vanderbilt, Ghiaciuc moved to left guard. With Steinbach also getting some snaps at center, it's hard to see Ghiaciuc and Wilkerson both making it.