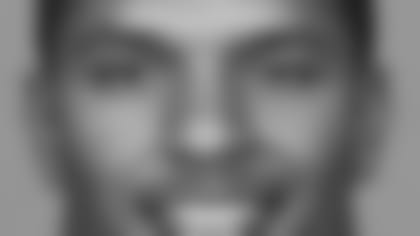 Kenny Watson hasn't carried 20 times in a game in five years, but he's confident he can do it again if running back Rudi Johnson (hamstring) misses his first game since 2003 when the Patriots are here Monday night.
Head coach Marvin Lewis indicated Tuesday that Johnson's status is uncertain.
And why not? The last time Watson did it he ran for 110 yards against the Texans as a rookie for the 2002 Redskins. It was his second 100-yard game subbing for Stephen Davis. He also had 110 in his first NFL start against Seattle.
"I'm confident no matter what down they use me. Third down. Second down. First down," said Watson, who is the third-down back.
---
During his 12 seasons in Cincinnati, right tackle Willie Anderson has blocked for three different 100-yard rushers in Johnson, Corey Dillon and Ki-Jana Carter. All worked under running backs coach Jim Anderson, the dean of NFL assistant coaches. His 24 consecutive seasons with one club leads the league.
"Jim Anderson is known for getting two backs ready," Willie Anderson said. "Rudi used to be the second guy."
---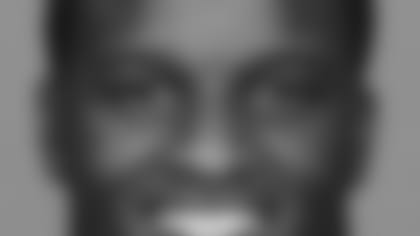 Now the second guy could be the long, lost DeDe Dorsey. Dorsey, who had that mega preseason for the Bengals in '06 with 7.5 yards on his 20 carries before the Colts picked him up, resurfaced Tuesday when the Bengals signed him and cut Clifton Dawson.
Dorsey played special teams for the Super Bowl champion Colts last season and appeared in 17 games that included all four playoff games. Ironically, he thinks it was the turf toe injury he suffered at Paul Brown Stadium in the preseason finale against the Bengals Aug. 31 that led to his release from the Colts the next day.
"(The Bengals) told me to call them when I could start running," Dorsey said.
The 5-11, 196-pound Dorsey said he's been cleared and "I'm glad to be back. I enjoyed it when I was here. I guess things happen for a reason."
When the Bengals released him on Cutdown Day '06, Dorsey said they told him they felt he could play in the league but that he wasn't ready yet and offered him a spot on the practice squad. But he vanished when the Colts put him on the 53-man roster the next day. That was two days after Dorsey sat out the last preseason game in Indy because of a leg injury, but the Colts obviously saw tape from the other three games.
SLANTS AND SCREENS Marvin Lewis indicated Ahmad Brooks (groin) gets the start at middle linebacker after missing last week's game ... Center Eric Ghiaciuc (thumb) and safety Chinedum Ndukwe (hamstring) are expected back. Hold off on ripping wide receiver Skyler Green for fair-catching two punts inside his 10. Instead, Lewis praised him. On the FieldTurf, those are his marching orders because the ball tends to bounce straight up. Levi Jones, obviously still upset with his role even though he played most of Sunday's game, doesn't expect to be the left tackle Monday night if left guard Stacy Andrews (shoulder) is healthy.
Which is in direct contact to what Lewis said at his Tuesday news conference as he eyes a rotation at guard of Andrews and Andrew Whitworth at left guard while Jones plays tackle.
"The first time Levi went into the game, it was part of the plan anyway. He was going to be at tackle, and Stacy and Andrew were going to alternate some at guard," Lewis said. "When Stacy had the injury, I believe it was the first series Levi was in there, and it ended up staying true to the way we had practiced quite a bit last week anyway. We begin to evolve into playing six or seven guys while we were playing two guys on the other side."
But Jones said he expects only to play in emergency situations.
"What I'm doing now is not what I was signed to be here for. I would rather not sign than do this," said Jones, referring to the $40 million extension he signed before the '06 season. "I'll always be prepared and continue to be prepared and do my part and hopefully they have the guys they want in there."
Told that Lewis said he had planned on a rotation of Andrews and Whitworth at guard before Andrews got hurt, Jones said, "That's stuff y'all know that I have no idea about. I'm not going to sit here and try to explain what's going on. Y'all know more than me and you always do."
To make it even more mysterious, when the Bengals moved Whitworth from tackle to left guard during the game they told the press box that no moves on the offensive line were made because of injuries.