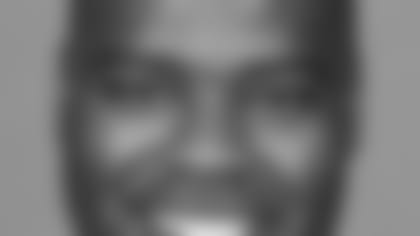 GEORGETOWN, Ky. - Just another veteran-and-rookie story in the endless vat of training camp stories past and present.
Except that Daniel "Don't Call Him Ben" Coats, the rookie free agent who has the backup tight ends job to lose, is not only taking tips from starter Reggie Kelly. He's also looking at last year's special teams film, where the departed Tony Stewart stars with two fumble recoveries and a partially deflected punt. Stewart is in Oakland now, but he's also in Coats' playbook.
"Tony is a great special teams player. A great tackler and blocker who could run," Coates said this past weekend after looking at himself on tape. "He did a lot of great things. He had great technique. It's just hard to learn off tape."
So many fans call him "Ben," because of the great Patriots tight end from a decade ago, Ben Coates. But he's looking more and more like a young Kelly. Kelly, the stoic, tenacious and reliable staple of the Bengals running and pass blocking scheme, calls Coats, "Little Dan."
"That's my little man," Kelly said. "He's a good kid. He's very smart. He can just flat-out play."
At 6-3, 255 pounds Coats isn't so little. Neither is Kelly at 6-4, 250. But for tight ends, they aren't huge. Still, big enough. Ben Coates, after all, was 6-5, 245.
"He's not really a big guy, but he gives you what he's got and you like that," Kelly said. "You like guys that are physical. Whether he's big or not he has to block those big defensive ends, and he doesn't back down. You have to be physical and he likes it and it shows."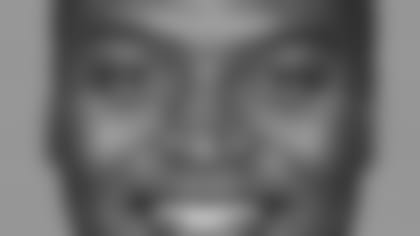 Kelly, 30, has seven years on Coats but the similarities are not only striking in size. Kelly is the club's quiet, spiritual leader in Bible study and the huddle. Coats has been heralded for his maturity, already married for five years with a four-year-old daughter and twin boys approaching two. Raised in a military family, he walks with the same confident serenity as Kelly.
"He's great, but it's almost like I'm afraid of him," said Coats of tight ends coach Jon Hayes, a former NFL tight end himself who is bigger than both Kelly and Coats.
"He's big and he's got that booming voice," Coats said. "I feel like he can just pinch my head off whenever he feels like it. When he yells, it's like getting yelled at by my dad."
Kelly, also married and the father of two children, has noticed Coats' commitment.
"He's mature. Married right out of high school," Kelly said. "I'm sure he likes to be with the guys, too, but you can tell he loves being around his family."
"Reggie's been great to me," Coats said. "He's always telling me when I've done something right or (well). It's awesome the way he's made me feel like I belong. You look at how he plays and how he is with his family, it proves you can handle both."
Kelly has been impressed with not only Coats, but with the tight ends the Bengals were forced to pick up off waivers a week into camp - Nate Lawrie and Erik Jensen. After watching Lawrie for a couple of practices Kelly went to Hayes raving.
"He's smart, he knows football. Go figure. He's from Yale," said Kelly with a laugh. "I didn't know what to expect. I told my coach, 'This guy is a player.' He can catch and block. He can definitely contribute."
But it's Coats that seems to have the blend of downfield speed, hands and blocking mentality the Bengals seek. Some suggest he's the best receiving tight end in camp. The club could always keep three tight ends, but it didn't last camp.
That is why special teams are so important to Coats' bid. Stewart only played about 25 percent of the snaps from scrimmage, so that's where the value is.
Which is why last Thursday's blocked punt by the Lions underscores the importance of the young guys getting acclimated to the intricacies of special teams. Coats lined up in Stewart's spot on the punt coverage team (which led the NFL last season), and allowed the game-turning block with 4:42 left.
You give up just one block in a real game, and more than likely you lose the game. Not to mention blowing defense of that coverage title.
"I should have slowed down and tried to block the guy. I felt like he was just going after me instead of the ball," Coats said. "So I thought I should leave faster. A veteran guy that just treated me like a rookie. I thought he was rushing just to get into me, so he would block me. But he kind of faked that and went by me."
Special teams coach Darrin Simmons came down so hard on Coats that he's convinced it won't happen again. At this point in the season, Simmons prefers a mental mistake to a physical limitation. He can work with the former, but he has to make changes with the latter.
"If he's watching Tony, that's the right guy," Simmons said. "He's playing Tony's spots and if there is a tight end to watch in coverage, he's the guy."
Plus, Coats played an enormous amount of snaps Thursday. With coaches trying to keep Kelly fresh and Lawrie and Jensen still getting their feet wet here, and all those special teams snaps ...
"This is the toughest part of the season for the younger guys, too," Kelly said. "They're getting thrown in there, and they're playing a lot of reps and they're mentally and physically getting tired and worn out."
But Kelly likes what he sees as the ultimate team player. Translation: This is no jealous veteran trying to protect his job.
"I'm excited about his future. I'll be there every step of the way for him," Kelly said. "I'll help him any way I can. I'm at the point of my career where I'm near the end. I'm being very realistic. I want to help these young guys as much as I can so that when I leave I can leave some kind of legacy behind and they can work on a legacy of their own."
The best kind of veteran-and-rookie stories. ROLL CALL:
Wide receiver Chad Johnson returned to practice Monday morning after a weekend off for treating a swollen gland.
The Bengals worked in helmets and shoulder pads here at Georgetown College and return to the field for a 7 p.m. practice. Following his camp-long regimen, quarterback Carson Palmer didn't work in the morning. Neither did wide receiver Antonio Chatman (hamstring) again, although head coach Marvin Lewis said Chatman might play Saturday against the Saints.
Lewis cut the morning practice short by about 45 minutes, and he gave some players rest that figure to work at night, such as wide receiver Tab Perry and tight end Reggie Kelly. Also not working was cornerback Johnathan Joseph on his third day coming back from the stress fracture of a small bone in his foot. He didn't work Monday night, and Lewis said he expects Joseph to play Saturday night against New Orleans.
Also expected to play are Perry and safety John Busing, and Lewis said Chatman might be able to go, as well as linebacker Earl Everett (undisclosed) and Adam Kieft (foot). But Kieft has yet to return to the field since re-injuring his foot in which he suffered a stress fracture.
After the short practice, Johnson moved to another field to run routes against rookie cornerback T.J. Wright without a ball. He said the swelling was related to the hit he took in the neck on the second play of the game last Thursday night.
"The guy stopped up my gland," Johnson said. "I just wanted to do some more work out here on my releases and get some things right after missing some time."
On Monday night, Johnson and Perry lined up on the outside with T.J. Houshmandzadeh in the slot on the first snap of the team session. Later in the practice wide receiver Reggie McNeal left with what appeared to be a shoulder problem. LEVI's COMING:
Left tackle Levi Jones continues to rehab on the side, but he said Monday morning that he feels much better about his situation than when he arrived nearly three weeks ago.
"The knee feels much better, it's progressing," said Jones, who doesn't know when he'll return to practice.
He believes he needs to play at least the Aug. 31 preseason finale against the Colts to get ready for the Sept. 10 opener.
Jones' bookend, right tackle Willie Anderson, is expected to rejoin the club once it starts working out at Paul Brown Stadium on Thursday. Lewis said Anderson is in Atlanta getting his rehabbing foot checked and fitted for orthotics.
NO CD: Lewis no doubt had to bite his lip when asked if the club would pursue Bengals all-time leading rusher Corey Dillon in the wake of losing Kenny Irons for the season. Lewis said he hadn't even thought about it and said he's not even sure if Dillon has retired or if the Patriots had released him.
Dillon did retire and bears no resemblance to the change-of-pace speed back the Bengals seek to complement Rudi Johnson.
"It's not anything I've really thought about," said Lewis at Monday's news conference. "I'm not sure of his status. But obviously Corey had a fine career here and with New England. I reserve any comment on that."
And although wide receiver Skyler Green would love to play running back and he says, "I think it's crossed their minds," he has not broached the subject with Lewis.
"That's me; running back, but there are so many receivers (hurt) it may not be possible," Green said.
Green had an 8.3-yard per carry average at LSU on 31 carries, but played mainly receiver.
UP FRONT: With Robert Geathers officially installed as the starting left end, look for Bryan Robinson to move into tackle in some packages with Michael Myers. The hope there is the Bengals get some pocket push from the middle on passing downs.
But don't look for linebackers like Rashad Jeanty or Eric Henderson to get many snaps at end on pass-rushing downs.
"We're going to play our best guys and by far No. 91 (Geathers) and No. 90 (Justin Smith) are our two best rushers," said defensive line coach Jay Hayes. "Without a doubt."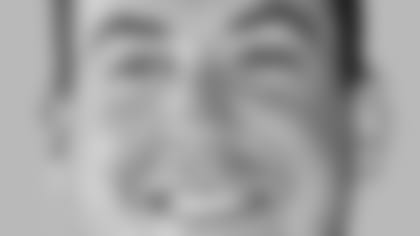 TOUGHEST OF CALLS:
Sean Mulcahy, the tight end who suffered a frightening neck injury two weeks ago, has been advised by doctors to retire from football. Even his uncle, Dr. Ray Shea, the head of orthopedics at the University of Louisville hospital.
But Mulcahy is trying to make up his mind. He could be cleared in three weeks and he loves the game.
"They're all telling me to hang it up," Mulcahy said. "I'm thinking about it. They're saying I could be cleared physically but it's not smart to play. So I have to dwell on it."
Mulcahy, 25, out of Westport, Conn., who has a degree in finance from Connecticut, says the doctors are telling him that he's now more prone to this type of cervical injury. There is also the possibility of bulging discs, but Mulcahy would at least like to wait out another MRI in a couple of weeks to see if it's calmed down.
Mulcahy was blocking when he took a glancing blow in his neck, dropping him to the ground. After not moving for several moments, he left the practice field strapped to a board but in an hour or two recovered motion and feeling.
"It was the perfect angle," Mulcahy said. "You could see on film my head snap back and I just kind of dropped. I saw it only once. I don't need to see it again."
But here's a guy who's been playing more than half his life, too.
"I was 12. The Westport Minutemen," he said when asked to name his first team. "It's especially tough when you've done it for so long."
POLITICALLY CORRECT: Michael Coleman, head of Ohio's biggest and most central city with a split vote when it comes to Bengals and Browns fans, made quite a statement Monday. He showed up at the morning practice in Bengals attire looking more like a coach instead of the mayor of Columbus.
There is no flip-flop here.
Coleman, 52, was raised in Toledo, but graduated from the University of Cincinnati with a degree in Political Science and stayed around the area to get a law degree from the University of Dayton.
He said it all began for him his freshman year at UC when he saw the Bengals shut out the Vikings at Riverfront, 27-0, in 1973 and "I've been hooked ever since. Through the good times and the bad times."
It was his first meeting with head coach Marvin Lewis, and he knows a vote-getter when he sees one.
"Top of the line," Coleman said with a thumbs-up.
After the Bengals opened the Monday night practice with some special teams, Lewis called 'team up' before a team period and Coleman gave a quick address. Noting the 40th anniversary of the Bengals, Coleman said they are standing in the shoes of great men and in another 20 years another group of players will be standing in their shoes.
"At significant anniversaries, like the 40th year, it's important to be focused as a team, not as individuals," Coleman said. "I wanted to put on shoulder pads and a helmet."
Coleman says standing on the sidelines when Ohio State beat Miami for the national championship a few years back is his No. 1 sporting thrill.
"This is in the top 10," he said.