Updated: 7-20-07, 12:30 a.m.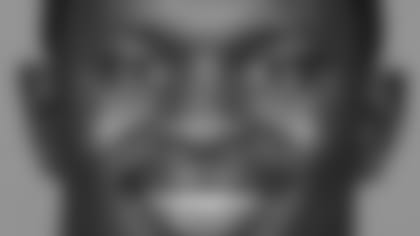 The players picked ahead and behind Bengals fourth-round draft pick Marvin White are signed, but he isn't and agent Kevin Conner isn't concerned. Even though the Bengals have yet to sign a draft pick, Conner expects the action to intensify in the next 72 hours as the club prepares to report to training camp a week from Thursday.
With Jacksonville's Brian Smith signed at No. 14 of the round and Titans center Leroy Harris in at No. 16, White, the Texas Christian safety, waits at No. 15. But Conner says there is still some work to do, albeit minor, even though the slot is formed.
"I don't see anything major; we'll get this done," said Conner, who has swapped proposals with Bengals vice president Paul Brown. "I try to negotiate with my client as an isolated case and not with the slot. I have to do what's best for Marvin in the circumstances that he's in."
Conner indicated the money isn't that much of a problem, but he is also looking at some of the language. Often the second-day deals come down to play-time incentives and how it affects the salary of the final year of a four-year deal.
With just two first-round picks signed around the NFL, the talks for No. 1 pick Leon Hall won't heat up until next week. But his firm, Ocatagon, has been busy. They just inked Hall's Michigan teammate, linebacker LaMarr Woodley, to a second-round deal with Pittsburgh, and Bears linebacker Michael Okwo to a late third-round deal. The company also represents Bengals fifth-rounder Jeff Rowe, the quarterback from Nevada-Reno.
Doug Hendrickson and Octagon lead negotiator Mike Sullivan will also be talking to the Bills at No. 12 about running back Marshawn Lynch as well as Hall, taken six spots later. JOEY FINE:
Levi Jones sounded a bit taken aback Thursday that according to an NFL Network report, commissioner Roger Goodell has opted not to suspend Dolphins linebacker Joey Porter despite his arrest and plea after assaulting Jones at a Las Vegas casino in March. Jones also had thousands of dollars in jewelry missing that was later returned to the casino.
A police report said a videotape showed Porter and several members of his entourage jumping Jones.
The report said Goodell fined Porter three game checks at $141,000.
In a text message, Jones reacted to the report with, "I just hope if I jumped and robbed a fellow NFL brother he would have been that lenient with me."
Ken Zuckerman, Jones' agent, said his client hasn't decided if he'll pursue Porter in a civil suit and he won't make the call until he's allowed to view the tape.
"I thought it could have been harsher, but then again, I'm not sure what all went into the decision," Zuckerman said. "Certainly $150,000 is a lot of money."
Jones, who missed all spring practice as he tries to come back from last season's knee surgery, has had a productive last month, Zuckerman said.
"I think he'll be ready to practice. I'm not sure he's ready to play in a game yet," Zuckerman said. "But he should be ready. That's the plan."