It was vintage Willie Anderson.
A little humor. A little push. A little "wild it up." A little analytical. A lot of pride and heart as he came off the bench to help the Bengals pound the ball for 155 yards rushing and 4.7 yards per carry in the 19-14 victory over Cleveland.
Funny, the last time Anderson played nine games ago back on Oct. 21 against the Jets, running back Kenny Watson—just like he did Sunday—rushed for a career-high 130 yards.
"I'm rusty. I'm not as strong as I'm supposed to be in some spots," said Anderson, giving his injured knee the thumbs-up. "I just did it on wits today. Being out two months, I probably played more than I should have, but I feel good." AndersonGood enough that the four-time Pro Bowler played the bulk of the second half in a rotation with Stacy Andrews, the starter at right tackle the past eight games, including the last drive in which the Bengals drove nine plays to the Browns 22 until Watson's fumble with 1:46 left. Twice they were successful going Anderson's way on third-and-one.
"I probably played too many (snaps) after not playing for nine weeks," Anderson said. "I think we handled (the rotation) pretty well.
"It wasn't my time to go in. I was pumping guys up and Carson (Palmer) said, 'You're ready to go back in.' I told him, 'But Carson, I'm tired,' and he said, 'No, you're going back in.' "
Anderson figures he played much more than 30 snaps with the key that he was on the field at the end of the game.
"Willie is the general of the offensive line. It was great having him back out there telling everybody what to do and settling everybody down," Watson said. "We knew how hard he worked to get back on the field."
Anderson, 32, played his 180th game (seventh Bengal to hit 180) in the shadow of Friday's remarks in which he said this could be his last home game. On Sunday, he said he really doesn't think it will be, but he reiterated he went out there in a 5-9 season partly to show management he's healthy to play with four years left on his deal and mainly to help the team.
"It was a good week to do it; wild it up for Cleveland week ... but you never know, it could be, it could not be me, but I don't think that," Anderson said of his claim. "Yeah, I wanted to show them I can still play. I feel pretty good. I'm rusty. I probably played too much. But, yeah, I think I showed them I can still do it."
Although he didn't mention former Bengals safety David Fulcher by name, he excoriated an "ex Bengal" for saying on the radio the Bengals would quit in these last few games.
"What's so amazing to me is those guys who were here during a lot of the losing years talk smack," Anderson said. "We do have some professionalism. We do have pride. Things didn't go our way this year. But dog god, in '03, '04, '05, we were in there fighting for it. This year it didn't bounce our way, but ex-Bengals, don't kill us."
"I remember these games and guys would have their suitcases packed, helmets packed, trucks packed and they were gone," Anderson said of the 2-14 and 3-13 teams. "And they never would have come out here and put forth the effort this team did today."
There are still a lot of questions surrounding Anderson's status for next season. He said he's been ready to play since Dec. 2 and he's still mystified at the intense concern over injuries he suffered this season, a foot problem that kept him out of all the spring and summer camps along with the bone bruise in his knee and sprained medial collateral ligament from the Sept. 23 game in Seattle.
"I look around the league and there just doesn't seem to be that much talk about it like that," Anderson said. "Older players who have had good careers are welcomed back. Just look at the Patriots. How many times has Rodney Harrison blown out his knee? Tedy Bruschi had a stroke and he's older than me. That's the part I really don't understand."
The Browns are near the bottom of the NFL stopping the run. But then, the Bengals are near the bottom of the NFL running the ball, in large measure because of the loss of Anderson.
"Marvin is always talking about the magic number of rushing the ball in the division," Anderson said. "That number is 120 yards rushing. Marvin says it, but we as players and assistant coaches have to make it happen. When we were our old team, that bruising team, that was big for us."
Anderson had fun with "The Senior Day" thing, as if it were his last game. He said defensive end Justin Smith and some of the other defenders started it last year.
"Steiny had a Senior Night last year," he said of left guard Eric Steinbach before he went to Cleveland via free agency. "We've got a lot of so-called seniors." LewisNO NEWS... During about a 20-second analysis about the Bengals in a segment dealing with several teams, ESPN's Chris Mortensen theorized that head coach Marvin Lewis may ask for more help in the front office when it comes to personnel when he sits down with Bengals president Mike Brown at the end of the season. Since it didn't occur in any written form on ESPN.com or the ticker, it's not considered hard news.
Mortensen didn't say that Lewis is handing out ultimatums or seeking a general manager. Lewis has always sat down with Brown at the end of every season and since he has three years left on his deal, Mortensen said what everybody else is saying and that is that Lewis is safe. But it's the first time he and Brown have sat down with a losing record. GrahamTRASH KICK: After Bengals kicker Shayne Graham coaxed through his franchise-record 30th field goal of the season with an amazing bouncing off the top of the upright, former Bengals defensive lineman Shaun Smith got right in the 200-pound Graham's face.
"I told him I was still mad; that he cost me the playoffs last year. And that's when he shoved me," said Smith Sunday night after he got back in Cleveland. "There were some hard feelings out there, but I feel like I proved to them I still should be there."
The Bengals confirmed that Smith, that noted verbal artist, kept talking all game. But they also said he played well after he racked up eight tackles, one shy of safety Sean Jones' team-high nine.
"Yeah, he talked a lot but he also made a lot of plays," Palmer said.
Early on, after he stuffed Watson for no gain on a second-and-nine, Smith moved from left end to nose tackle because of an injury.
"Shaun never stopped. He kept on going and he played a really good game," Watson said. "We miss him here. He was fun in the locker room. A good guy to have."
Graham certainly wasn't that complimentary. Asked what Smith told him, Graham said, "This is a family publication, right? I can't really comment. Everybody is pumped up and says stuff. Heat of the moment. I didn't shove anybody. I don't know what happened. I deny all accounts."
Of course, Graham had a smile on his face, probably still savoring that zany 38-yarder with 5:04 left in the first half that gave the Bengals a 6-0 lead. That was almost as long as the 39-yarder he missed in last year's finale with eight seconds left in regulation of an overtime loss to the Steelers that ended up costing his team the playoffs.
The kick that Smith heckled him about. But this one went through and Graham heckled back.
That's never happened to me, not in practice, not in a game and that's millions of millions of kicks in high school, college, and pros," said Graham after watching the wind take it and shove it to the right on top of the goal post before clanging off and going through. "It went right off the top."
That broke Doug Pelfrey's club record of 29 set in 1995, a guy that Graham knows well from working with him in the Kicks for Kids Foundation. He just saw Pelfrey last week at Paul Brown Stadium at the charity's Christmas party.
"I congratulated him for having his third daughter," Graham said. "I don't know if he even knew (about the record). But I'm sure he'll be the first guy I hear from."
The guy Smith was working against, center Eric Ghiaciuc left late in the game with a knee/ankle problem.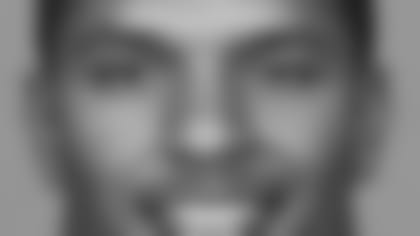 WatsonKENNY AGAIN: It was a miserable day for offense. Palmer had a career-low 11 completions for a full game, wide receiver T.J. Houshmandzadeh had a season-low two catches, the usually steel-belted Watson had that near fatal fumble with 1:46 left, conjuring up images of the Pittsburgh loss at home.
"We did everything we could to give it away," Houshmandzadeh said. "The defense played great."
So did Watson, matching his career high of 130 yards rushing against the Jets Oct. 21. That took him 31 carries. This one took him 30, with two of the biggest coming as he drove his legs on third-and-one with 3:51 remaining and two minutes left as the clock ticked. The fumble was raked out by linebacker Andra Davis.
"He just slapped his hand across the ball. I was careless. In that situation you have to have two hands on the ball," Watson said. "I saw a hole and I was just trying to get there. In that situation, you have to make sure you get the field goal."
But there was high praise for Watson. When Palmer saw the condtions, he told Watson, "You're going to earn your paycheck today," and Palmer said, "He loved it." Then when DeDe Dorsey went out on the first play after an eight-yard run with an ankle injury on top of Rudi Johnson's deactivation, it was all Watson all the time.
"We get so excited when Kenny has a game like he did today because everyone on this team loves him so much," Palmer said. "He's such a team player, and he's come up big for this team a lot over the last four or five years."
SLANTS AND SCREENS Houshmandzadeh now leads the Pats' Wes Welker by two (103-101) for the NFL receptions lead. He said he was held all day, even on his five-yard touchdown catch, his 12th score of the year, against cornerback Leigh Bodden.
And he said Bodden held him on Palmer's second interception, when he stumbled. Bodden picked it off with Houshmandzadeh on the ground. Throw that on top of the offensive pass interference call on Houshmandzadeh that wiped out a first down on third down.
"But I can't get a call," he said. By the way, on that first interception on the sidelines headed to Houshmandzadeh, Palmer said the wind that was blowing from the visitors bench sucked it virtually backward into Bodden. For people who wonder if Palmer gets along with Chad Johnson, what about his rolling block on safety Brodney Pool on Johnson's 16-yard run off a double reverse late in the game?
"He told me, 'I appreciate that,' " Palmer said. "It's the way the play is supposed to go. You have to block the inside linebacker or the safety and we did a good job (blocking) the right side so Chad could get around."
Johnson took heat for stepping out of bounds with 3:43 left and giving the Browns 30 seconds, but Marvin Lewis didn't unload on him.
"He doesn't carry the ball that much," he said. Both Lewis and Palmer said the wind was the hardest and toughest they had seen in their five years at PBS. "Usually it comes in north to south or something like that. But it was all over the place," Palmer said.