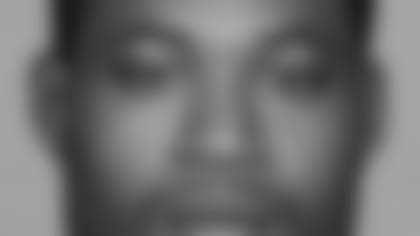 The Bengals can turn to their backup quarterbacks to get some advice on trying to contain the greatest running quarterback in history in Atlanta's Michael Vick.
Rookie wide receiver Reggie McNeal, the Bengals' third quarterback the past few weeks and former Texas A&M quarterback , is playing the role of Vick in practice. And Doug Johnson backed up Vick his first three seasons.
"Reggie McNeal is simulating him right now and he's challenging us on the scrambles and challenging us on the edge with the boots," said defensive coordinator Chuck Bresnahan. "You have to play the run first because they're averaging 222 yards per game in the run game, and then control the passing game and control him scrambling and on design plays to get him his runs. It's dangerous to say make him throw. You've got to play your entire game."
Johnson played in Atlanta before the Falcons gave Vick the option and the spread offense, but no matter.
"He's more involved in the run game now with that stuff," Johnson said. "I think he's dangerous now, back then or on the playground."
Much has been made of Vick being an erratic passer, but last Sunday he had one of those days with his arm that makes him downright terrifying. He threw a career-high four touchdown passes against the Steelers in a 41-38 overtime victory in raising his record to 15-4 in which he throws at least two touchdown passes.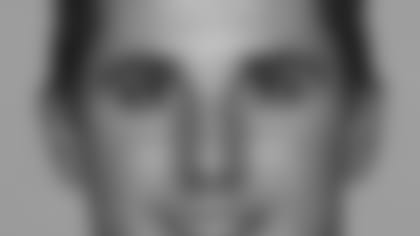 Johnson says Vick may make huge plays out of the pocket, but the competitor in him wants to remain in the pocket and throw.
"That's because everyone is telling him he can't do it," Johnson said. "Any natural competitor is going to want to do what people say he can't do. It's easy to do what's easy for you to do. That's why Mike is always defensive abut it. He could sit in the pocket and make throws.
"Great guy. Great competitor. Tough guy. I saw him take some of the vicious hits ever and get back up and play. He's going to give it his all every game. That's how he is. He'll take a hit. He'll dive, he doesn't care about his body."
Johnson can't say enough about the other two in this three-headed monster of an offense, Vick's running back Warrick Dunn and tight end Alge Crumpler. He calls them the most underrated players in the league at their positions.
"Warrick Dunn is unbelievable," Johnson said. "His leadership, poise, strength. He runs so hard for a little guy. He's great out of the backfield. Great catching screens. He's just an all-around guy. He's smart; he can do it all."
Johnson says the same thing about Crumpler, whose old-fashioned ways had Bengals head coach Marvin Lewis comparing his style to the pros' first great tight end, John Mackey.
"He's got great hands," Johnson said of Crumpler. "Throw it anywhere and he'll catch it. And he can go on the edge and block the NFL's pass rushers."
Plus, Bresnahan says this is the most patient he's ever seen Vick, largely because Atlanta is allowing him to throw the ball more and because the option has given some design to his runs.
"They make you work harder," Bresnahan said. "When you prepare for the option it takes away time you dedicate to normally stopping their run packages." MORE CHAD:
T.J. Houshmandzadeh wondered what the problems were as Chad Johnson reverted to form Wednesday and guaranteed that Falcons Pro Bowl cornerback DeAngelo Hall would be the victim of his big day.
"I don't get that. Why does it hurt the team?" Houshmandzadeh asked. "You think you're going to win anyway."
Johnson, admitting he had cleaned up his trash talking to appease head coach Marvin Lewis to some degree, finally went back to Classic Chad. But only to motivate himself in a season he is on pace to have less than 1,000 yards receiving.
"Who can't run? If you can't run, you can't play here anyway," said Johnson, when someone reminded him that Hall won the NFL's fastest man race.
"He wants to shut me up but it's not happening," Johnson said. "Everybody in Miami is going to see this. My pride is on the line. If I lose this battle Sunday, I can't even walk home with my head up. No one will care what I did this year. They will bring up Sunday's game if I lose."
That's the sound of Johnson firing himself up, and the players who were in earshot got a charge out of Johnson going back to his old self. He even looked ahead to Baltimore and said, "Ray (Lewis), you're next.'
"I'm going too fast; my bad," he said. "I feel good. You're all not feeling me. You understand how big this game coming up is?"
Johnson says it's not last Sunday's fourth-and-one bomb that went for 32 yards and the game that inspired the old school rant. Although he said he did approach offensive coordinator Bob Bratkowski at the pregame breakfast and told him, "I don't care how the game goes. I don't care how they play me. At any point in that game, I need you to trust me. That's me. That's it."
But Houshmandzadeh said Classic Chad has re-surfaced simply because "he wanted to go against a guy hoping he was going to get man-to-man coverage."
Johnson says foes have surprisingly played more man than last year against the Bengals, but "they just disguise it," he said. "It doesn't look like (man-to-man), but in realty it is. I think teams have played us more man than usual, but you don't realize it's man until you watch the tape."
Both Johnson and Houshmandzadeh say there's no way they can translate how the Steelers rung up 433 passing yards last week against the Falcons.
"We're different," Houshmandzadeh said. "We don't line up tight and split the receivers 10 yards out. You have to run a route in this offense. (Defensive tackle) Shaun Smith could run a route in that offense."
This is why Chad doesn't offend anybody. Hall said he was honored to hear over the summer that Johnson called him the best corner in the league.
"That makes me not want to disappoint them or my team," Hall said. "We'll put on a show."
Johnson picked out Hall at the Pro Bowl and he said, "I don't know why. Maybe because I talked back to him," and said it was a fun week of "sound bites." Since, they talk frequently on the phone.
Here's the best sound bite from Wednesday.
"I respect Chad so much," Hall said. "He definitely talks a lot of trash. He's a real comical guy, he's got lots of skits and end-zone dances, but at the end of the day Chad spends just as much time in that film room as Carson Palmer or myself.
"As much as Peyton Manning. We know as players that want to be great that you have to be able to back it up on the field and have to know it from a mental standpoint and that's what Chad does a great job doing and why I respect him so much as a player."
Another good sound bite by Hall regarding the Falcons team speed involved them sitting around trying to come up with a 4 x 100 team from another NFL club that could beat them. "We were breaking down rosters," but decided there was no one else as fast.