Updated: 3-23-07, 9:20 p.m. According to a Las Vegas police report, a video confirms that Levi Jones was attacked by a group during Sunday night's incident at a Palms Casino gaming table.
The report says that the video shows the suspect, Dolphins linebacker Joey Porter, "started the fight with a closed first" to Jones' face and then "several unidentified males punched the victim."
Porter was cited for misdemeanor battery after Jones was treated for facial cuts in what one source has described as "a brutal attack" on the Bengals left tackle.
The police report said that according to Jones, Porter approached him while he was gambling "to fight," and that he and Porter have had words during games.
Police said Friday that the video has been sent to the district attorney's office and won't be released until next week.
Jones also told police that he lost two necklaces in an incident as bizarre as the fight. A source said Thursday night that the two chains were turned in anonymously to the Palms.
Jones hasn't been available for comment and his agent, Kenny Zuckerman, hasn't commented. CASE BY CASE:
The only specifics in the NFL's new player conduct policy is that the league is going to deal with specific issues on a case-by-case basis without any sweeping guidelines such as three strikes adding up to a year suspension.
Bengals wide receiver T.J. Houshmandzadeh, one of the players who got a sneak peek at the policy this past weekend at the NFL Players Association meetings, said he has been told that the league plans to dole out quicker and harsher punishments if the player warrants it even if the legal process isn't complete.
"From what I've been told they're going to look at each case separately," Houshmandzadeh said. "There are times when somebody gets arrested and they haven't done a thing and other times when it's pretty clear what has happened."
Bengals head coach Marvin Lewis, who has held wide receiver Chris Henry out of two games following off-field incidents, is pleased that the NFL is helping the coaches with quicker discipline.
"The one thing that everybody knows that when you take away the stage, which we've done here when we had a guy with a problem, when those indiscretions occur on my time then they've lost the chance to play on that particular Sunday," Lewis said. "That's something that we like a little stronger coming from the league so that it didn't put it on my shoulder to do because it was already known."
Lewis said the most important part of the new policy is that rookies will find out right away where the line is drawn.
Lewis had no comment on how long of a suspension Henry faces with two of his four arrests yet dealt with by commissioner Roger Goodell. But Lewis did remind the media that Henry has already served a two-game suspension for earlier transgressions.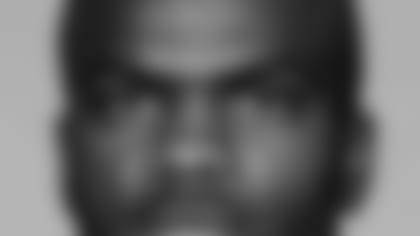 WRIGHT FIT FOR FALCONS?:
Now that former Falcons backup quarterback Matt Schaub is safely tucked away in Houston and Bengals backup Anthony Wright is still unsigned, Atlanta could become a possible destination point. The Bengals want him back but haven't inked him yet even after a spot in Denver dried up. One connection is that former Bengals wide receivers coach Hue Jackson is now the Falcons offensive coordinator.
SLANTS AND SCREENS At a Thursday news conference Lewis confirmed that Jones underwent arthroscopic surgery on his injured knee two weeks ago for the second procedure on his knee since October. Lewis expects him back in time to work in the later on-field sessions this spring. Lewis called it a "cleanout," and said Jones is going to be ready for training camp. But running back Chris Perry's status for training camp following ankle surgery is less clear. Although the Bengals expect wide receiver Tab Perry (hip) back and he is doing some running, he has yet to be cleared for offseason workouts that begin April 2. Lewis said linebacker David Pollack, still contemplating his future as he begins to lift weights now six months after suffering a broken neck, is still part of the team. Lewis also continues to remain mum on the status of middle linebacker Odell Thurman, serving a year-long suspension for violations of the NFL's substance abuse policy that ends in July. He also said second-year defensive back Ethan Kilmer could play safety or cornerback when drills start. After the rookie minicamp on May 4-6, the vets come to town for the first voluntary on-field camp May 15-17 and another one May 22-24 before everyone is required at the mandatory June 1-3 minicamp. Then two more weeks of voluntarys follow.