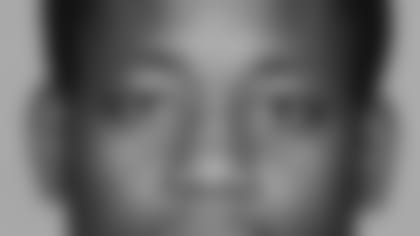 GEORGETOWN, Ky. - Landon Johnson still speaks softly these days, but now he carries an even bigger stick.
Just call the Texas product LBJ.
Landon Bangs Johnson. All 235 pounds of him.
The Bengals' best all-around linebacker who used to have more weight issues than Oprah is keeping every pound this camp. Even in the sweltering Central Kentucky heat Johnson is staying put at 235, only two less than when he reported to the Georgetown College steam bath 11 days ago and about 12 pounds heavier than when the Bengals took him out of Purdue in the third round of the 2004 draft.
Take a bow Chip Morton and Ray Oliver and their protégé Clif Marshall.
"I noticed it all offseason," said head coach Marvin Lewis as Johnson's body morphed. " When you'd see him down there standing, you would wonder, 'Who is that guy?' "
He is the guy who has never missed a game despite dislocating both shoulders and one that could have cost him his entire rookie season.
He's a guy who has won two team tackling titles even though his weight made the coaching staff uncomfortable of the punishment he was taking.
He's the guy who wouldn't say a thing, even if he had a mouthful. Even if the Bengals signed a big name two months before camp and put him at his position on the weak side, like they did back in May with Ed Hartwell.
"The depth chart, that's the coach's job," Johnson said Monday after practice and just before lunch. "My job is to just go play and do my job."
Lunch would no doubt be something grilled. Johnson is staying away from the fried foods as part of team nutritionist Michele Macedonio's
regimen that he says has redistributed his weight.
"Last year it was more water weight. Now it's more muscle," Johnson said.
But it's more than diet. The 6-2 Johnson just used plain, old-fashioned work. He took just two weeks off after the season and headed up to Marshall's program at Ignition Sports in Blue Ash to continue the lifting program and concepts that Morton and Oliver practice in the Bengals weight room.
Marshall, who has assisted Morton and Oliver the past few seasons, sees the only difference as Johnson's consistency.
"Chip and Ray have to have one of the best programs in the NFL," Marshall said. "The thing is, is that Landon barely took any time off. When he reported for the offseason program (in April) he was already something like 232. And the thing is, when everyone went home in July, he stuck around and was still working."
Per NFL rules, team weight rooms are virtually shut down about two weeks before camp. But Johnson didn't mind working out with the college kids at Ignition and Marshall loved having him.
"He's just a great role model for the kids and to see how much of a professional he is has a big effect on them," Marshall said.
Johnson kept at the program even when he went home to Texas last month to run his football camp for a week. All of this has not been lost on Lewis.
And Johnson is still No. 1 on the depth chart.
"When you have problems with your shoulders dislocating, it's difficult to get them much stronger," Lewis said. "All you try to do is keep them in place. In his rookie year, his shoulder popped out and they said, 'Landon you need to have surgery immediately.' And he said, 'I don't want to have surgery,' and he played an entire NFL season like that. Then he got the other one fixed the next year.
"So this is a tough guy who has played with a lot of pain, and this is the first time he's gone into the offseason with his (shoulders) not bothering him. His shoulders aren't bothering him, and he's been able to really concentrate on lifting weights and staying strong." PLAY TIME:
As usual, Lewis isn't saying who will play how much in Thursday's preseason opener in Detroit. But he did allow Monday what has him interested.
Special teams, obviously lead the list.
"I'm curious to see the young linemen. I'm curious to see the tight ends and what they do blocking-wise. I'm curious to see how we play defensively," Lewis said. "Do we run and attack the football? Do we eliminate mental error? Do we get in and out of the huddle and play aggressively?

"In the kicking game, we want the young guys to take over. We've spent a lot of time on that, and it's important to us. I think each and every one of these guys understand that when they come in here. I want to feel like we had some productive snaps at the end of the day. We have some jobs at stake, and they will be based on the guys who we can count on fourth down."
SLANTS AND SCREENS Carson Palmer, who confirmed he broke out the knee brace Monday morning so he could get used to it in time for Thursday night, gets reunited with Lions quarterback Jon Kitna and he shook his head when somebody asked how much Kitna meant to his career while he played with him for three years.
Palmer just thinks it's pretty obvious how he feels because he said it so many times when Kitna left for Detroit before the 2006 season, and once called him "irreplaceable."
"He was great," Palmer said. "I'm just excited to be able to see him again and spend some time with him."
Palmer had to admit when they hooked up halfway for a golf weekend in Columbus, Ohio back in the spring, "He got me."
Lewis had some more ideas when asked about the impact Kitna had on his program, the man he entrusted with the job when he arrived in 2003 instead of Palmer, the league's No. 1 pick.
"He was able to take a step back and still stay in a position of leadership as a player and still allow Carson to grow for those two years," Lewis said. "Jon is a great team person. He's a fine player and a competitor. He's gone a long way in the NFL and he keeps giving his team a chance to win, which is what he did for us. When I said he would be the starting quarterback I said, 'Jon, this is your team, take care of it.' And he did that, and we had some success." Lewis doesn't expect his four injured wide receivers and top four candidates to replace Chris Henry as the No. 3 receiver to play in Detroit. They should be ready the next week for New Orleans, but can something please be said about Skyler Green?
Green is just 5-9 and 190 pounds, would prefer to play running back rather than receiver, and is seen more as a punt returner, which he'll be the main man in Detroit. But he's caught everything lately.
In Monday morning's full pad workout, rookie cornerback Leon Hall came up behind him and made a fine play batting down a ball. Green made an even better play when he caught it as he tumbled to the ground.