 When Bengals running back Rudi Johnson arrived back to work this week he found waiting for him the autographed white helmet with the bulldog insignia symbolic of Howie Long's "Tough Guy" team. Since one of his favorite players growing up was Raiders running back Bo Jackson, Johnson remembers well Long, Oakland's Hall of Fame defensive tackle turned Fox studio analyst.
"This means a lot to me. That's how I want to play. That's how I want to be known," said Johnson, who plans to clear out other mementos to give the new helmet a prominent place in his downstairs memorabilia room.
"I enjoy recognizing tough guys in the NFL," said Long's letter to Johnson. "The guys who play each and every down the way it was meant to be played. You are truly one of the toughest."
The toughest part of last Sunday for Johnson was keeping his postgame cool after carrying just 14 times for 65 yards in the 38-13 loss. He didn't hide the fact he was one of the most visibly upset Bengals.
"Yeah, I was (mad)," Johnson said Wednesday. "It's just that I really felt we could win if we went out and played the way I know we're capable of playing. And it didn't happen. But that happens in the NFL, so you just bounce back and I know we will."
A lot of people compared Sunday's loss to the 27-13 loss the Bengals suffered to the Steelers back on Oct. 23, 2005. After failing to cash two early scoring drives, Pittsburgh took over the game and ended up pummeling the Bengals in the running game. The difference is that last year Johnson was incensed he carried just 12 times for 65 yards and didn't care who knew it, particularly the coaches.
And some observers thought the Bengals did the same thing against New England and got away from the run earlier than they should have.
But not Johnson. He said he realized the dynamics of the game changed in the second half.
"We had a chance and then we got behind and then things changed," Johnson said. "We had to throw out of one minute and two minutes when Kenny (Watson) is in there. It just didn't go the way we wanted it to go."
It's not like Johnson is having a bad year. Although in the first four games the Bengals offense has generated three sub 300-yard games (as many as they had all last year), Johnson is right when he says he doesn't think the Bengals are far off their 4-0 pace of last year. At least when it comes to running the ball.
He has five fewer carries than last season (87-92) and 35 fewer yards. His yards per carry are pretty close, too, with 4.21 last year compared to 4.057 this year.
"We're just a hair off here and there, that's all," Johnson said. "It's going to come together."
Plus, he's only 36 yards behind NFL rushing leader Willis McGahee. Johnson is on pace for 1,412 yards, 88 short of his goal of 1,500.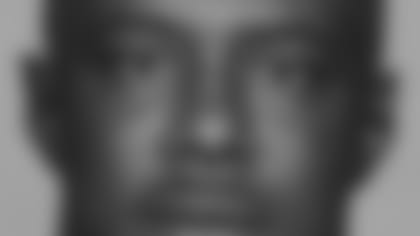 DEXTER MUM:
The Bengals are hopeful strong safety Dexter Jackson (ankle) can make it back for next week's game in Tampa, but he's still got a pretty good limp and the jury is still out after he missed practice Wednesday.
Jackson is making sure of two things. The ankle has to be right before he goes out there, and he's not going to give his old Buccaneers teammates any bulletin-board fodder before the game.
"Just another game. They just happened to be the team that drafted me, that's all," said Jackson with a perfectly straight face.
After Tampa Bay drafted him in the fourth round out of Florida State in 1999, Jackson went on to become one of the bell weathers of the NFL's top defense. But the Bucs let him get away twice in free agency, which has always seemed to puzzle him a bit since he was in the middle of a couple of units that were ranked No. 1. Not to mention he was the Super Bowl MVP when the Bucs won it all after the 2002 season.
But he shook his head and smiled again Wednesday.
"Nope, just another game," he said.
Now that's a guy who has seen plenty of bulletin boards. Although it wasn't as blatant as the Patriots actually telling former Bengals cornerback Artrell Hawkins not to talk to the media about his old team last week.
Jackson is fielding questions about his current defense this week because in his absence foes have rolled up 406 rushing yards the past two weeks. Jackson was supposed to be a big factor in stopping all that, and now he can only watch.
"I think it's a lack of communication and that it can get figured out," he said.
The Bengals also believe they have a chance to get strong-side linebacker Rashad Jeanty (foot) back for Tampa. He also sat out Wednesday as did two guys who are going to be probably marked probable again next week: Left tackle Levi Jones (ankle) and defensive tackle Sam Adams (knee).
It's also believed that running back Chris Perry and defensive lineman Jonathan Fanene are gearing up their work on the side with head coach Marvin Lewis hopeful they'll be able to come out of the gate as soon as possible when they're eligible to come off the physically unable to play list (PUP) the day after the Tampa game.
SEPTEMBER, OCTOBER TO REMEMBER: There isn't a better testimonial for what strength coaches Chip Morton and Ray Oliver have accomplished in the weight room than the September and October records of the last three years.
Remember when the first two months of the season were washouts and the season was over before it started? From 2000-2003, the Bengals were
3-11 in September and 5-9 in October for 8-20. Since '04, they are 7-2 in September and 4-6 in October for 11-8.
If you don't think it correlates in the AFC, look at the previous 10 seasons before this one. The top five in September and October wins were Denver (53), Pittsburgh (48), Kansas City (45), New England and Miami (44). The Broncos and Patriots won multiple Super Bowls in that stretch and the Steelers won one while advancing to multiple conference championship games.
The bottom five were Houston (9), Cleveland (19), Cincinnati (23), Jets (32), and Baltimore (33). Granted, Houston (2002) and Cleveland (1999) are expansion teams, but they haven't played well early and are a combined 25 games under .500 in September and October and it's a reason they have yet to reach the playoffs while Jacksonville and Carolina made it to conference title games in their second year of existence.
Baltimore is the only Super Bowl champion in the group. The Ravens and Jets are the only multiple playoff teams in the bottom five.
"With a fast start," Lewis said, "there is not as much pressure. Every play doesn't seem that big."