On Wednesday Bengals head coach Marvin Lewis still let go with some steam over two of the Ravens' last three drives last Sunday that accounted for 107 rushing yards.
"That's ridiculous," Lewis said. "It leaves you with a sour taste. It's like you're violated as a coach."
The big concern coming out of Sunday was not standing up to the Ravens physically. Now this Sunday the Bengals face the other most physical AFC team in the Titans.
"Good running team. Very physical. We have to get after it," Lewis said. "The good thing is next up on deck. When you're in a slump you want get that next one." Defensive coordinator Mike Zimmer also wasn't pleased with the defense's work on third-and-short.
"They get eight, nine, 10 yards on third-and-one, that's kind of embarrassing. I was pretty ticked," Zimmer said.
Asked if it that showed it was a personnel problem, Zimmer said, "No. We'll fix that."
Quarterback Carson Palmer is convinced his guys can respond in a physical game. But only if they've got the fundamentals down.
"It wasn't that we weren't strong enough to physically to move people. We're strong enough," Palmer said. "It's just that we were a split-second late, a step the wrong way. Our head's not in the right place, our shoulder isn't turned the right way, whatever the situation is, we looked at it all and we saw where we got beat, why we got beat and how not to get beat."
PALMER UPBEAT: The always optimistic Palmer sounded as confident as an MVP candidate Wednesday even though he's currently the steward of the NFL's worst offense.
"Great to see you guys," joked Palmer as he greeted his weekly news conference. "I think it's already fixed," Palmer said. "We've all seen it on film. It's one of those film sessions you feel sick . Your're healthy, but you feel sick to your stomach watching it. Watching opportunities slip by. This is a great test for us. We got beat last week and we have another physical group (Tennessee) coming in for our home opener. We can completely change the feeling we had on Monday when we came in and watched the film and on Tuesday and today and the next couple of days if we come out and be physical, running the ball, throwing the ball and coming out with a win."
It sounds like Palmer might take a page from the playbook of his former roommate on campus and on the road at USC, new starting Patriots quarterback Matt Cassel.
Palmer has advised Cassel to use his athletic ability and if the first two reads aren't there, take off out of the pocket. Palmer said he thought he spent too much time in the pocket in Baltimore waiting for the third pass option to get open and he says he has to look at putting the ball down and moving.
"I'm excited for him for the opportunity," Palmer said. "I'm excited to see what that offense is like because he's an athlete. A lot of people know he can throw the ball, but he can really run around and make things happen. And that offense hasn't had a quarterback like that. The most important thing I've told him is don't try to be Tom Brady."
Palmer on Titans defensive tackle Albert Haynesworth: "He's virtually unblockable. He kind of does whatever he wants. It's like a man playing against boys."
Palmer, who took the heat usually reserved for a presidential candidate a few months back when he had a few choice comments about Ohio State in its game with his alma mater USC, said he can't get a bet for Saturday. He calls it 42-17, USC, in what will be a close game early.
Palmer said he hasn't spoken to Pats quarterback Tom Brady since he tore his ACL Sunday, the injury Palmer suffered in the Wild Card loss Jan. 8, 2006.
"It looked familiar," Palmer said. "Hit after he threw it." WHAT's IN A HARNESS?
Chad Ocho Cinco is trying to talk the medical staff into letting him play without the harness protecting his separated shoulder. But he says they're not listening.
"It's hampering my performance. That's why I had only one catch last week," he said. "It's just in the way. It's bothering me."
He thinks just one big play is going to get his team off the dime, as well as a big day from running back Chris Perry.
"It's going to take one big throw from Carson and a big catch from me or T.J. and the system is going to start flowing again like it used to," Ocho Cinco said. "Once we get Chris going, really getting Chris going should be a focal point for this week. When Chris gets rolling, it makes it a lot easier for me and T.J."
Ocho says he's not going to respond to the trash Titans linebacker Keith Bulluck is dishing out on him in Tennessee.
"I'm not going to fire back. Keith Bulluck is not somebody I have to deal with on Sundays," he said. "If he was a defensive back I'd give him something to feed on. He doesn't have a chance."
There's also no chance that Ocho is going to talk about the current stalemate involving the name on his jersey with Reebok. He's given no indication if he'll come up with the estimated $500,000 to buy out the remaining Chad Johnson jerseys. On Wednesday he even suggested he might go old school and wear a blank jersey.
"I'm not going to worry about it," he said. "It doesn't matter what jersey I'm wearing."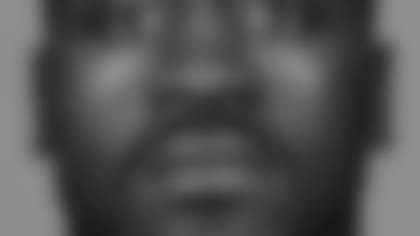 IT'S PERSONAL:
Bengals defensive end Antwan Odom has to admit "it's personal" when he plays his old team Sunday but "I think it's personal for the whole team. We need to get a win and get going in the right direction."
Odom counts himself a friend of troubled Titans quarterback Vince Young as he deals with the hometown boos and a sprained knee. Odom has seen his fierce competitiveness.
"He'd come in here and throw his helmet off the wall, or his shoulder pads up at the ceiling. He's a winner," Odom said. "He's a great player and a great athlete. I hope he doesn't let it get to him."
Odom is going to be getting fan scrutiny Sunday after the Bengals didn't get a sack last Sunday. But he's coming off a preseason he didn't practice (foot) and the Bengals didn't start him last week in a bow to his lack of conditioning. He says he's ready to play more than the 26 snaps of last week.
Lewis said Frostee Rucker (foot) played the best game of his career after he started in Odom's place, particularly with his technique. He got hurt, but Lewis hopes he can practice Thursday. DUKE BACK:
Safety Chinedum Ndukwe (knee) returned to practice for the first time in about a month Wednesday and was listed as limited. So did rookie defensive tackle Pat Sims (foot).
Dexter Jackson, one of the starting safeties who said after Sunday's game he broke his thumb, didn't work but Lewis wouldn't elaborate on his outlook.
Also not working were cornerback David Jones (concussion), safety Herana-Daze Jones (hamstring), defensive end Frostee Rucker (foot), and center Kyle Cook (illness). Lewis said Rucker had a chance to get back Thursday.
Also limited Wednesday were linebacker Brandon Johnson (hamstring), cornerback Johnathan Joseph (hamstring), and defensive tackle Jason Shirley (heel).
In Tennessee Haynesworth didn't practice as he overcomes a concussion.
REMEMBER NOVEMBER? This one is a rematch of the Bengals' 35-6 win last Nov. 25 at PBS, but any resemblance is strictly coincidental. Since that day the Bengals offense scored five touchdowns, the Titans have been to the playoffs and the Bengals have scored a total of nine TDs in the six games since.
Also, the Titans didn't have Haynesworth (see Palmer quote) and they've got a quarterback in Kerry Collins that can go downfield instead of the injured Vince Young.
Collins, 35, makes his 150th NFL start and first against Cincinnati with a 67-82 won-loss record.
"I don't think we'll make a living out of quarterback draws and things like that," said Titans coach Jeff Fisher of the obvious differences. "(Collins) is in great shape. He's lost a lot of weight. He's running around. He doesn't look or play to his age. He appears to be four or five years younger. He's got great arm strength."
The last two times Fisher has faced the Bengals, they've scored 31 and 35 points, so he's a tough guy to ask about the struggling offense.
"You have to be very careful to judge the opener because as we all know your opponent has a whole offseason to put a game plan together," Fisher said. "I think the Ravens maybe caught them a little off guard. I think there were some opportunities. There were some missed throws, he took some hits. I don't anticipate a repeat performance. Carson has always been one to bounce right back.
"We couldn't get him on third and long. It was third-and-one, third-and-two, it seemed, the whole afternoon. We had to commit to stop the run. When you do that, that's what he likes. He's going to take advantage of that, and Chad (Ocho Cinco) can also."
Certainly Titans middle linebacker Keith Bulluck has remembers November and has been talking trash to Johnson through the Tennessee media this week, calling him "Ouchy" Cinco. He's still miffed about Ocho Cinco jumping up on an end-zone platform and running the camera after one of his three touchdowns.
"Keith has a great deal of respect for Chad. Keith respects good players. He was just kind of playing around. He's real outspoken, but Keith will back it up and play hard," Fisher said. "He knows the kind of challenge we're facing, and his teammates on defense. The weapons, and the potential Carson has to do things to a defense downfield."
STAT MATCH: Here are some stat matchups for Sunday's Paul Brown Stadium opener with the Titans:
OFFENSE-DEFENSE: As can be expected, the Bengals' worst offensive output in eight years (154 yards) has put them in last place in the NFL. After holding the Jaguars to 189 yards, Tennessee is ranked third in overall defense and No. 1 against the rush after the Titans held the Jags to 1.9 yards per in their 17-10 win. The Bengals' 65 yards on the ground puts them in 27th place in NFL rushing. It is their last-place 89 yards passing that has them in last place overall. **
DEFENSE-OFFENSE:** Thanks to the Ravens' two big plays combining for 80 yards, the Bengals rush defense is ranked next to last against a Tennessee running game that averaged 4.3 yards per carry in the opener and is rated 13th. The Titans passing game is a blank slate with Kerry Collins getting the start for the injured Vince Young.
It isn't supposed to get down the field, but it leads the Bengals Pro Bowl tandem. T.J. Houshmandzadeh and Chad Johnson combined for four catches for 66 yards while Titans tight end Bo Scaife is fourth in AFC receiving yardage after making six catches for 105 yards.
Both passers struggled Sunday. Bengals quarterback Carson Palmer is ranked last in yards (99), passer rating (35.3) and third-down passer rating (9.9). Young wasn't much better. He was the only one ahead of Palmer in passer rating and on third down. The Bengals defense came out of the opener ranked fifth in pass defense. **
SACKS:The Titans posted an NFL-leading seven sacks Sunday. The Bengals allowed two and had none on defense. Tennessee gave up one on defense.
TURNOVERS:** Tennessee has a plus-1 ratio after taking three from Jacksonville on two picks and a fumble and getting intercepted twice. The Bengals are even after recovering two fumbles (one for a touchdown) and losing a fumble (Ray Lewis' strip of Chris Perry) and giving up a red-zone interception.