Updated: 8-12-07, 7:20 a.m.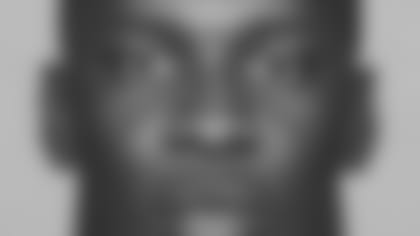 GEORGETOWN, Ky. - Quincy Wilson has been the Bengals bell cow running back the two previous preseasons on 70 carries and all he's had to show for it is two real carries in three real games.
And, he asks who needs a change of pace if the original pace is moving the chains?
That may have all changed Thursday night in Detroit when the Bengals lost projected No. 2 back running back Kenny Irons for the season with an anterior cruciate ligament injury. If the Bengals hold true and stick to a final roster with three running backs and one fullback, it certainly looks like Wilson has a ninth life again joining starter Rudi Johnson and third-down back Kenny Watson.
"Just like last year, so let's go and see what happens," Wilson said after Saturday's practice here at Georgetown College. "I think I'm the right guy in the right place."
Wilson survived last year's roster scrum in the wake of Chris Perry missing the first six weeks of practice on the physically unable to perform list (PUP) when the Bengals opted to keep him over rookie free agent DeDe Dorsey. The team took heat for the move then and now because Dorsey averaged 7.5 yards per his 20 preseason touches and now he's tucked away as Joseph Addai's backup in Indianapolis.
The thinking was the Bengals needed a similar every-down back like Johnson in case he went down for any kind of stretch, something they weren't sure the 5-11, 195-pound Dorsey could endure. At 5-9, 220 pounds, Wilson is a low-slung Rudi clone who has used Johnson as a role model. From the way he runs, to the way he eats, to the way he dresses, Wilson is all dressed up and now he may have some place to go.
Wilson, naturally, doesn't buy the argument that with Irons gone the Bengals need a replacement that is a complement to Johnson instead of a clone.
"The fresher we can keep Rudi, the fresher we can keep Kenny (Watson), that's the idea because it's a long season," Wilson said. "I think a lot of people get caught up in what other teams do. Reggie Bush. Deuce McAlister (in New Orleans). Everybody wants a home run. If you go out and get five, six yards every time you're getting the ball, that's moving the chains, too. Our offense is a little different than a lot of people but what we've got here works. We take our shots (down the field) and we have to run the ball."
Last preseason, Wilson tied for the NFL rushing lead with 217 yards on 4.3 per carry. In August of '05 he averaged 4.9 on 20 carries. In '05, he split those backup carries with Perry, a guy that has been absent from the work here as he rehabs from ankle surgery in Atlanta in preparing for another season-opening stint on PUP. Head coach Marvin Lewis said Saturday that Perry is going to return to the club after it breaks camp this Wednesday and head back to work at Paul Brown Stadium. Because the Bengals don't have access to all the rehab facilities they have at PBS (such as the underwater treadmill), Lewis said it was easier to have Perry in a spot he could do all those things.
As for fullback Jeremi Johnson, who has basically gone from first alternate Pro Bowl status to invisibility this preseason, Lewis said he's progressing but doesn't have a time frame on when he can return. Johnson didn't work in any of the spring camps and Lewis says it's a hamstring issue.
"He's doing great. He's progressing well," Lewis said. "We can't change our plan. We have to make sure his hamstring is totally healed before we put him back out there. Every time we rush him, he seems to re-injure it."
Chris Manderino, an undrafted rookie in '06 who spent the last part of last season on the practice squad, continues to be the only healthy pure fullback in camp, although the tight ends are all taking snaps there in some formations.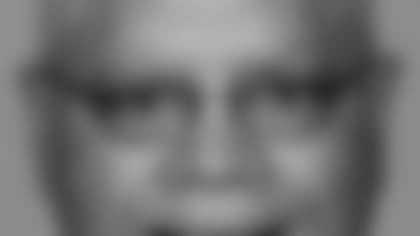 J.A. AGAIN:
There may be no one in the NFL more prepared to prepare "The Next Guy" than Bengals running backs coach Jim Anderson.
He has had to do it with injury-prone Ickey Woods, Ki-Jana Carter and Chris Perry, as well as an aging Corey Dillon and a free-agent bound Harold Green.
Now Irons is added to the list as the Bengals seek a No. 2 running back, and Anderson admits he couldn't believe it until Friday's MRI confirmed Irons is done for the year. And, yes, he allowed himself to think of Carter having the same injury in Detroit 11 years and 357 days before.
"Same feeling, same city, it's just the way this game goes," said Anderson before Saturday's workout. "The next guy has to step up, whoever that may be. You have to go to the next guy in camp. We'll see what happens. Every team has a roster. Not everybody can make it. But you have to go on the premise that those guys are already here."
Offensive coordinator Bob Bratkowski realizes that he has lost that dimension of perimeter speed the Bengals lacked until they drafted Irons in the second round. But he also says if there are going to be any changes, "They will be very minor," and he disputes the notion the Bengals don't have a change-of-pace back for the inside game of bell cow Rudi Johnson. Although Watson has carried just 51 times in his two full seasons as a Bengal, Bratkowski considers him a counter to Johnson. The newest Bengal, rookie free agent Curtis Brown out of BYU, scored a touchdown on his first carry Thursday night, but it was wiped away by a holding call.
"We still have to develop a backup, someone to spell Rudi and give us positive plays," Bratkowski said. "Kenny Watson could be a change-of-pace. He's different than Kenny Irons, but Kenny Watson is a different style than Rudi, so we'll have him available. We saw some good things we liked out of Curtis Brown in the game and we'll try to develop him."
"I'm sure we'll be looking to see who's available, but I don't think anything is definitely a have-to situation," Bratkowski said of possible additions. "But we can't sit and wait. We have to work with people we have."
Conventional wisdom holds that with Irons out, the Bengals now have to keep a bigger bell cow-type back to replace Johnson if needed in the Wilson mold, a guy that is in the Rudi mold.
Bratkowski isn't sold that the team needs a 20-carry guy in the wings.
"Maybe you do, maybe you don't," Bratkowski said. "Maybe you spread those 20 carries out over two guys. There are a lot of possibilities. It's disappointing but it's not the end of the world."
Anderson is used to generating sunshine out of the black-cloud days. It's one of the reasons he can do it. He is the dean of NFL assistant coaches when it comes to tenure with the same team and in his 24 seasons he has coached nine different 100-yard rushers. He won't put any limits on Watson, who had two 100-yard games for Washington in 2002, and Wilson, who led the NFL in preseason rushing last year. In his nine preseason games with the Bengals, Wilson has 324 yards on 76 carries.
"Kenny excited us with the anticipation of what he would bring to us. Now we have to anticipate what the other guys are going to bring us," Anderson said. "That's the challenge of being a coach in this game. It's unfortunate because (Irons) was playing well. But you know what? He'll be back next year. He has that resiliency in his makeup mentally and physically there's no question how hard he'll work to come back. Those are things you have to feel good about." MINE FIELD:
After watching his unit blow up a nine-point lead Thursday night with less than five minutes left in the game on a blocked punt, a fumble on an onside kick, and missed winning field goal at the gun, special teams coach Darrin Simmons was "disappointed not discouraged."
But he doesn't want to hear that it's OK because the guys that screwed up are going to be long gone by Cutdown Day.
"I don't know that. I don't have a crystal ball. Some of these guys could be here," Simmons said.
At the moment, Simmons has no access to his three players that played the most special teams snaps last season. Tony Stewart and Marcus Wilkins are in Oakland and Atlanta respectively, and Ethan Kilmer has disappeared with a quad injury on the first day of camp. Of the next two guys on the list, Herana-Daze Jones is locked in a huge roster battle at safety and Watson's time may get cut back with Irons' injury.
But this is nothing new for Simmons.
"Any time you're dealing with the back half of the roster like you do on special teams," Simmons said, "you're going to have transition. So it's not like there's a youth movement or anything like that."
But a guy like rookie tight end Daniel Coats may very well be a Simmons guy because he looks very good backing up Reggie Kelly. And, apparently, he had a hand in the blocked punt.
"(Simmons) was quite unhappy with me after the game, but today in meetings he helped me on what I saw and what I should have seen," Coats said after Saturday's practice. "It was my mental error. I was thinking too much instead of just playing. When you're not trying to mess up, that's when you do mess up."
After his session with Coats, a bright guy that has picked up the offense extremely quickly, Simmons said, "I doubt it will ever happen again. The good thing is that it wasn't a mental bust but a physical thing that can be fixed with some technique things. The big thing with Dan is we have to keep getting him to play fast."
That's something that Simmons warned the newcomers about in that first meeting of rookie camp. He made them write in their playbooks, "Don't be surprised by the speed of the first preseason game." On the onside kick, three guys that could have made a play were new in positions from last year.
"No excuses," Simmons said. "They have to learn quickly, no matter if they're backups or what. For a first preseason game you had a lot of good situations at the end of the game to get on tape in which you saw young guys."
Except for the snapper, holder and kicker, the last field-goal unit was the second group and the one thing Simmons liked is they did get set up OK for a last-shot attempt after just covering that situation two days before.
TAKE A LOOK: Free agent rookie defensive end Xzavie Jackson out of Missouri is getting some second looks. After being all over the place in last week's intrasquad scrimmage, he rung up three tackles against Detroit to lead all lineman.
"I think he's making them take a long look at him. He's talented enough to be here," said one veteran.
SLANTS AND SCREENS The Bengals are finally getting back some receivers, a.k.a Tab Perry, Antonio Chatman and Bennie Brazell all worked Saturday. But Chad Johnson and Reggie McNeal didn't. McNeal's fiancée gave birth during halftime of Thursday's game and he was back home tending to personal matters. Marvin Lewis said Johnson is suffering from "a swollen gland," and he's not sure if Johnson will return by Sunday. It appears to be related to the shot he took in the neck Thursday on the second play of the game, but Lewis said it's nothing to worry about.
Perry and Brazell took turns running with T.J. Houshmandzadeh and Chris Henry when Carson Palmer was up and throwing. Palmer hit Perry on a deep post early in the workout.
"They still say day-to-day," said Perry of his hip woes. "I keep telling them I feel good, but they don't believe me." Henry playing so many snaps Thursday (six catches, 86 yards) raised eyebrows because, why? He's suspended the first eight games. Lewis indicated it's only because of the injuries.
"We just needed some legs," Lewis said. "It's the only reason he played as much as he played. If we had those other guys healthy, he wouldn't have played nearly as much as we go forward." Cornerback Johnathan Joseph returned to practice Saturday for the first time since suffering a stress fracture of a small bone in his foot at minicamp June 2. He ran second team with rookie Leon Hall and said one of the toughest things about coming back is simply catching his breath, but it was a good ease-your-way-back practice because the Bengals worked lightly for 90 minutes in helmets and shorts. Joseph's not sure if he'll play Saturday against New Orleans.