---
---
Updated: 8-1-06, 6:20 a.m. GEORGETOWN, Ky. - Middle linebacker Odell Thurman, who won't practice until the Bengals break training camp in two weeks, said Monday night he doesn't have a drug problem upon his return to the team. And head coach Marvin Lewis agrees.
"We don't know what his condition is. He has not been with the rest of the guys doing what they've been doing," said head coach Marvin Lewis. "We've got to make sure he's in position to do that."
Wearing an orange "Do Your Job" T-shirt, Thurman stepped on the field for the first time since the annoucement of his four-game suspension for violating the league's substance abuse policy. As a quick burst of applause and a few chants of "OD" died out, Thurman talked with Lewis on the sidelines.
His assignment now is to work out three times a day with strength coaches Chip Morton and Ray Oliver. In his first interview since the suspension, Thurman issued a blanket apology.
"I did make a mistake and first I want to apologize to my teammates, the guys who sweat with me," Thurman said. "The organization. My friends and family. Most of all the fans and the kids that look up to me.
"I'm just gald to be back and get on a positive track."
Thurman, looking about 240 pounds, said Lewis told him he was glad he was back despite Saturday's blistering comments. Lewis couldn't hide his anger when Thurman didn't show up for the first day of camp because of family reasons.
"It's a non-factor. We expect him here. If you want to be in charge of him you're welcome," Lewis said. "He's dealing with some things with his family and they'd asked if he was allowed to do this. There's no pressing need for him to be here."
"We're family around here. He's concerned like any father would be," Thurman said. "We talked. He gave me a little extra time to handle some business back at home."
Asked if he had a drug problem, Thurman said, "Not at all."
How far back is Thurman? He's behind starter Brian Simmons and No. 2 Ahmad Brooks, selected 13 days ago in the supplemental draft. He's also behind another rookie in fifth-rounder and third-teamer A.J. Nicholson.
"I just have to do what I have to do help the team until I can be back on the field the fifth game," Thurman said. "I don't know how it will work out for me." PALMER RESTS:
Quarterback Carson Palmer, who worked the morning session, took off the evening practice to rest his knee as the Bengals completed their first two-a-day practice of camp.
"We want to make sure we continue with all the (rehab) things he's been doing and been able to even out the week for him," Lewis said.
NO AUTO LOTTO: Running back Chris Perry knows he's getting tagged as "injury prone," and it's as galling to him as it is everyone else.
"I would compare it to get getting a lottery ticket and matching up the numbers. Except the last one. That's how frustrating it is," Perry said after Monday morning's practice. Perry, the 26th pick in the draft, carried the ball just twice in 2004 in a rookie season blunted by a sports hernia. Even his breakout year of last season (51 catches for 328 yards) got cut by nearly three full games because of an ankle sprain late in the year. Now he missed all the spring camps with mysterious knee and ankle injuries and although it's believed he'll be back for the regular season, he's not saying when he'll be able to return. Head coach Marvin Lewis indicated he'll be one of the longer ones on camp PUP.
"I like to make people look stupid. You can't really do that when you have an injury," Perry said. "That's the thing I like to do. Take it to the house, make the people scream."
He was so effective against the Colts with 82 yards rushing and a miraculous 28-yard catch back in November that the question was how do you get him on the field more. Now the question is how do you keep him on the field more.
"I guess I've earned the (injury) label right now," Perry said. "You have to go through a season without being injured to (cut) that label down.
"T.J. (Houshmandzadeh) was injury prone. T.J. hasn't been hurt since (his 2003 season in which he didn't have a catch). Some people catch the injury bug. My boy Braylon (fellow Michigan product Edwards) has been hurt. Kellen (Winslow) has been hurt his first two years. There are a lot of injury prone superstars in the NFL right now. Hopefully I can be one of those."
Perry is at his happiest when he's getting a lot of snaps, but he seems to be coming to terms with his role of complementary back.
"It's not hard being a complementary back. Not when a you're on a team that has as much potential to do the things we can do," Perry said. "This offense is going to be great regardless. We've got two great running backs in Rudi and Kenny (Watson). A great quarterback in Carson and Chad and T.J. and Reggie (Kelly) and a great offensive line. I doubt they're going to miss me very much. I just want to get in and try to help. I think this will be a year for everybody to show their talents."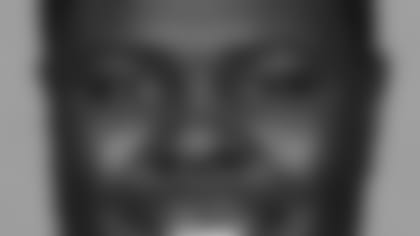 RUCKER SIGHTING:
Rookie defensive end Frostee Rucker, the last draft pick signed before Sunday's practice, is making some plays. He got the attention of line coach Jay Hayes Monday morning when his 270 pounds backed up 335-pound guard Andrew Whitworth.
Rucker has what Hayes calls "heavy hands," the ability to jolt people with a punch. The coaches think he's big enough and strong enough to play inside on passing downs, as well as play either left or right end coming off the bench.
He comes into a mix that includes starting right end Justin Smith rotating at both as tackle Bryan Robinson goes to left end to make room for large Sam Adams at left tackle.
"Hopefully it helps improve our overall team run defense. Make the ball bounce outside a little bit. It makes us stouter against the run," Hayes said of the changes.
OK, we think Lewis is giving Adams time to work his way into shape and not putting him on the field, but there are no answers.
Example from Monday morning: "Hey Sam, how are you coming along and what's hurting you?"
"Hey Coach," who is walking behind Adams 10 feet to the dining hall, "what's wrong with Sam?"
Suffice to say these guys know each other well enough (a Super Bowl title in Baltimore) to get him ready in time. OKIE DRILL:
As he has done ever since arrived in '03, Lewis rolled out the "Oklahoma Drill" Monday morning, that live one-on-one mayhem during the first few days of camp that pits offensive players against defensive players in an effort to tackle the running back.
It's a tough drill for the defense, because "the back has two ways to go. Basically you're two-gapping," said defensive end Justin Smith, who missed the back despite doing a good job getting free of the blocker. "It's basically to see how the O-line and D-line are getting after it and if you tackle the running back, that's just great."
Center Rich Braham is the old man of camp at 35, but he doesn't remember doing anything like this until Lewis came along.
"If anything else, it's a nice way to measure leverage and team spirit," Braham said. "People really get into it."
The crowd also got a kick out of Chad Johnson urging on the other offensive players while taunting the defensive backs, but Johnson did get a pretty good grip on rookie cornerback Johnathan Joseph when he answered the call.
The fullbacks and tight ends had a particularly nice set against the linebackers with fullbacks Jeremi Johnson and rookies Naufahu Tahi and Chris Manderino, as well as veteran tight end Tony Sewart, getting lower.
Braham and the rest of the offensive line enjoyed the last matchup, billed as "This Will Sum Up The Day," and guard Stacy Andrews handled rookie defensive tackle Domata Peko as the offense jumped on Andrews like he returned a fumble for a TD in OT.
But a little quieter matchup a few moments earlier may have the most significance this season. Safety Madieu Williams burrowed his surgically-repaired left shoulder into T.J. Houshmandzadeh, the team's most physical receiver, a day after he gave and got a few jolts.
"I also took some shots yesterday on top of today and so far it feels good," Williams said.