 GEORGETOWN, Ky. - Not only are the Bengals' top two draft picks in camp, they stayed about a half-hour longer than anyone else to sign autographs after Saturday night's practice.
"Say hello to L-Boogie," Kenny Irons hollered to the crowd, nodding to Leon Hall. "That's what I call him. That's a guy in a movie. He's a cool cat. That's like Leon. Cool and laid back."
Hall, the first-rounder from Michigan, breezed into camp about an hour before practice on his honeymoon with a little more than $8 million guaranteed and then proceeded to play a couple of different spots as well as lining up at gunner on punt cover.
"Coolhand Leon," said secondary coach Kevin Coyle. "He's such a versatile guy that we don't feel like we have to put him on either side because he's played both."
After signing a deal that can max out at $13.6 million over five seasons while guaranteeing about $8.2 million Saturday afternoon, Hall quickly eased into the night practice playing inside on the first team nickel defense while also working with the second team at left corner on the base defense. With Johnathan Joseph expected to be back from a foot stress fracture in a week or two, Hall is going to be bouncing all over the place.
But his cool belied the hectic two weeks that began on July 14 when he married Jessica Cobb in Detroit. This is why the Bengals took him No. 1: He wanted to make sure he was ready for camp, so he delayed his honeymoon.
"I'm on my honeymoon. We didn't go anywhere. We went to Georgetown," said Hall and when told that wasn't very romantic, he said, "I'm going to make it romantic and have a good camp."
Hall and nis new bride stayed in Detroit for three days and then came to Cincinnati to set up house in Anderson Township in the eastern suburbs.
He had an uncool last 24 hours, when he admitted he was nervous. No question he was one of the guys driving the deal, as were the Bengals, who spent a lot of time on the phone, and agents Mike Sullivan and Doug Hendrickson, who didn't disappear even though they were doing a deal for Marshawn Lynch at No. 12.
In the end, Hall probably took less total money to get the guaranteed money, like similar deals at No. 19 and No. 20.
"I think it helped clear some things up," said Hall of the guy getting signed ahead of him Friday night, Tennessee's Michael Griffin. "Even if he didn't sign I think I would have been here today."
Actually, Hall's arrival didn't guarantee 100 percent attendance. Cornerback Greg Brooks is tending to personal matters at home.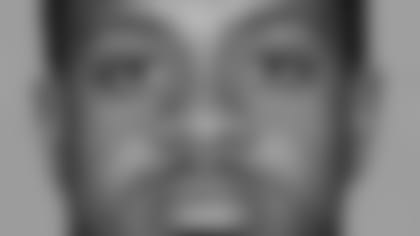 B-B-BENNIE JETS:
It looks like Antonio Chatman could miss his second straight intrasquad scrimmage, set for Friday night. He tweaked his hamstring and is expected to miss about a week. Now the third receiver job is even more of a melee.
But Bennie Brazell literally ran into the middle of things by catching everything during Saturday's two practices. The Olympic hurdler had to put the thought into people's minds that one way to replace Chris Henry's downfield explosiveness for the first eight games is with sheer, uncut speed.
And the consensus is that he's just as fast as ever after his rookie year ended abruptly when he tore his posterior cruciate ligament in the back of the knee in the third preseason game. It will be recalled Brazell's only catch in the preseason was a 25-yard touchdown catch from Anthony Wright against Green Bay.
Wide receiver Skyler Green, his LSU teammate, says Brazell is even faster than in college.
"I think that's just the way it happens," Green said. "You get bigger and older."
Green, who holds the LSU record with four punt return touchdowns, actually ended up in a challenge sprint with Brazell back in the day because the other players wanted to see it.
"I think it was for about 60 yards and I actually thought I tied him," Green said. "But they said he got me at the end by a little bit."
Since Brazell was drafted in the seventh round last season, he knows no matter how well he plays people are going to see him first as an Olympic hurdler who finished eighth in the 2004 games.
"Both he and I resent that label," said receivers coach Mike Sheppard. "Bennie's biggest challenge has been to fight it because there are some guys who can run fast but can't catch when there are people around him. But he can. I see him as a football guy who happens to run track, and he's got all the toughness you want."
On Saturday morning he followed up climbing the ladder to pull away a long ball by making a sliding catch near the sideline. And on the last play of Saturday night, he made a leaping catch over the middle.
"Those are things track guys aren't supposed to do," Sheppard said.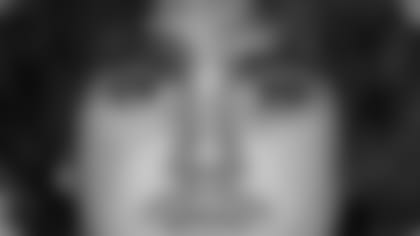 FEEL GOOD STORY:
Left tackle Adam Kieft quietly worked in the Saturday night practice, making it three workouts in 29 hours, itself a very huge victory.
There was some thinking that the Bengals would rest him during two-a-days but they've left it up to him and "It feels good, so I'll go," he said as he came off the field.
When you've missed two seasons because you blew up your knee in the first week of your rookie season, you'll never turn down a chance to get on the field.
Which is something the doctors told him right away might not happen ever again when he tore just about everything in his left knee in the Aug. 6, 2005 Mock Game.
Exactly one year and 355 days later, Kieft was back at left tackle, his position at Central Michigan. The Bengals didn't put him there until the first week of training camp after playing him at right tackle all spring.
And where he impressed them as a 6-7, 340-pound athlete. But he's no longer a man mountain.
Now he's barely 310 pounds and he thinks that will help the knee and his movement.
"Even at left tackle I was still having mobility problems with quickness and stuff," Kieft said between Saturday practices. "Maybe that led to my injury. Maybe just a little fatigue, I couldn't get my feet up. With all the cartilage missing in my knee, I have to be lighter. I can't play at 340 and have my knee hold up.
"I want to get to 315 and if I can move and it doesn't bother the knee by putting on a little more, I will. I have noticed a little bit of difference in the bull rush because there are some defensive ends that weigh as much as me. I just have to stay more technically sound, keep my hips down and keep my footwork right and I'll be all right."
No one has worked harder with less fanfare. Just when it seemed he'd be ready for the spring camps (he even remembers his helmet being in his locker), he suffered a stress fracture in his foot and that took five more weeks.
"For a long time it seems like I've been on some kind of list," Kieft said. "It's and advantage being in the system and watching guys like Willie and Levi a lot. The mental thing isn't such a big deal."
He did fear he may have a mental block about having it happen again, but "that was gone the second play," he said.
SLANTS AND SCREENS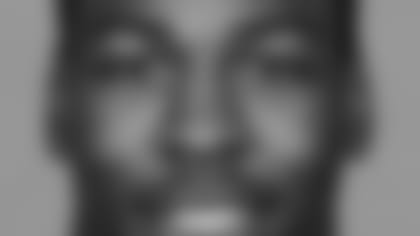 Irons, the running back from Auburn, had the Saturday night crowd of 3,000 exulting at his college breakaway moves. Of course, they're all breakaway moves when you're not in full pads, but the speed is definitely there. He didn't get touched on a sweep, and in receiving drills he left linebacker Caleb Miller anchored on one route as he ran away down the middle of the field. And Miller may be the fastest linebacker. Cornerback Keiwan Ratliff had another pick Saturday after one on Friday ("I'm trying to get one a day," he said) and Coyle says, "He's picked up right where he left off at the OTAs. He's practicing extremely well." There is some concern now that cornerback Ethan Kilmer has reaggravated a quad injury, missed both Saturday practices, and could miss some time: "They're not sure. We'll see," he said. Right tackle Willie Anderson said he can't elaborate on why he's not practicing yet, but indicated he'll be back soon. Anderson knows his numbers. He noted the club's 3.7 yards per rush last year is the lowest since he arrived in 1996.
"We've got to get back to where it used to hurt when we didn't get 100 yards rushing against a team we know we should," Anderson said. "I think that tied into the (inefficiency) on third down. We did great on first down, but not so good on second."
"It's going to help us we don't have to throw guys in there the second or third game of the season and not be used to them," Anderson said of the spate of injuries that seasoned the backups last season.
He compares replacing Rich Braham with Eric Ghiaciuc at center to Carson Palmer replacing Jon Kitna at quarterback. "We weren't used to how he sounded or how he did things," he said. About 6,000 fans have come out to Georgetown College, not as many as last year's first weekend, but the weather hasn't been as good. It hasn't rained during practice yet, but it has been threatening ever since the team arrived Thursday and it rained all Friday night.