The Bengals have apparently started talking to some of their free agents in an effort wrap them up before free agency starts in March.
Andy Simms, agent for linebacker Landon Johnson, said the sides have exchanged proposals early in the process. The Bengals have been talking on and off for more than a year with the agent for right tackle Stacy Andrews. On Monday, Rich Moran said, "I have no comment on Stacy," which was his stance when the Jets were interested back in April.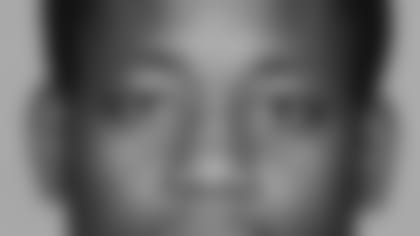 Johnson is coming off his third team tackling title in his four seasons with the club and a career-high 143 tackles. For the second year he responded to an injury at middle backer and ended up leading the team in tackles. After Nate Webster got hurt in '04, Johnson joined James Francis and Takeo Spikes as the only rookies to be team tackling leaders, and this past season he moved from weak side to the middle in the ninth game.
"He wants to be there and they want him back so I think we're going to have some good discussions," Simms said. "It's just very hard to find guys who have come in and had 100 tackles in three out of their first four seasons."
Andrews, 26, started the last 12 games at right tackle in place of the injured Willie Anderson, his first at that spot after making his three first pro starts in '06 at right guard. Back in April when he was a restricted free agent Andrews took a visit to New York but was not offered a contract.
SLANTS AND SCREENS Still no word if Bengals linebacker David Pollack is going to retire or come back to play in '08 after suffering a broken neck in the second game of the 2006 season.
But there is no question the guy can still work out. Clif Marshall, who has coached in the Bengals strength program and now oversees the workouts at Ignition in the Cincinnati suburb of Blue Ash, is going to take advantage of all that energy.
Pollack, the Bengals No. 1 draft pick in 2005, is going to lead about a dozen pro prospects through a regimen that prepares them for next month's scouting combine in Indianapolis.
"You look up some of the numbers he put up when he went to the combine and he was phenomenal," Marshall said. "He should be a big help to these kids." League sources confirmed a Cincinnati Enquirer report that the Panthers declined the Bengals' permission to interview secondary coach Tim Lewis. The Ravens have yet to give the Bengals permission to interview former defensive coordinator Rex Ryan, still with a year left on his deal. But one looming scenario is that if Ryan doesn't get one of the three head coaching jobs and his style doesn't fit with Baltimore's new head coach, Ryan will be in play. With the Bengals coaches off this week, all indications are the wait is on. If a coach is under contract, the only position he must be allowed an interview is head coach. Hollee Morris of Englewood, Ohio, is one of 32 youngsters out of four million that have qualified for the 2007 NFL PEPSI PUNT, PASS & KICK National Finals prior to Sunday's AFC Divisional playoff game in Indianapolis. The winners appear on CBS at the end of the third quarter. Morris, competing for the Bengals, is in the 10-11 girls category.