 After getting left tackle Levi Jones in the fold for the next seven seasons, the Bengals are on the verge of signing another tackle for the long term.
Not Willie Anderson or Eric Steinbach, but the kid who could end up replacing one of them in second-rounder Andrew Whitworth. While Whitworth agent Steve Colson said Wednesday night his client is close to a deal and plans to be in camp Saturday night, Steinbach agent Jack Bechta said it doesn't look like the Bengals plan to meet the price.
"The money is close. The issues are small," Colson said. "He'll be there. I don't see a problem at all."
With no active talks with Steinbach, the left guard who can also play tackle and center, and Anderson, the three-time Pro Bowl right tackle, odds of them heading to free agency after this season heighten. Although at a Wednesday news conference, Jones and head coach Marvin Lewis made eloquent appeals to extend Anderson past this, his 11th season.
"I can't fathom it," said Jones about the possibility of the Bengals being without Anderson. "Willie is a big part of our success as a team, my success as a player. You take away one of the strong foundations like Willie and there definitely will be struggles to get somebody to replace him not only as a player - he's the best right tackle in the NFL right now - as a pro and human being and what he is to the city of Cincinnati."
Head coach Marvin Lewis agreed and didn't want to imagine life without Anderson.
"He's right. Willie has meant so much to my success and what we've done," Lewis said. "We don't want to look at that. We want to continue with our guys, our fighters, and Willie is definitely that." But Lewis knows that Anderson turned down a three-year extension offer last year that he felt barely was a raise from the $5 million he'll get this year. The Bengals also made a run at Steinbach after last season, but it was a short conversation when Eagles guard Shawn Andrews got an extension that buttressed Bechta's proposal for between $5.5 and $6 million per year.
"He was not the first guy approached," said Lewis, saluting Jones's doggedness to get something done. "He was very professional about it."
Indeed, Jones praised his agent Kenny Zuckerman and Bengals executive vice president Katie Blackburn for "getting a deal done when not many people thought it could get done."
It got done to the tune of a little more than $40 million, making him the fourth highest paid tackle in the NFL.
Bechta admitted Wednesday that each day that passes without a deal, the odds of Steinbach returning in 2007 drop. And since Bechta doesn't want to do a deal once training camp begins, he thinks it's a long shot.
"Our intention was ready to wheel and deal, but it hasn't happened," Bechta said. " Once camp begins we'll listen, but we won't be interactive. Where Levi came in shows we hit the mark on where Eric should be. My deal would have been about the fourth highest for a guard. I'm surprised they weren't more aggressive with Steiny because of his versatility.
"The one disappointing thing I heard in this is that they said they wouldn't have time in July to focus on it because they would be so busy with their draft picks and they did (the Jones) deal. But there's still time. It would only take two days to get something done."
But all indications are the Bengals believe if they've got the fourth highest paid tackle, they're not going to also have the fourth highest paid guard. The Bengals don't put as much value on inside players on each side of the ball.
Jones said the big reason he wanted to do a deal now is so the club would have time get Anderson, Steinbach and center Rich Braham extended. Lewis said they can move on now to others, but probably not with '06 money since Jones's salary cap count for this season figures to be $6-7 million. The Bengals are about to spend $4 million on their rookies, and they need about $2 million for an injury pad.
Ironically, Shawn Andrews continues to play a role in the Steinbach story. His brother, Stacy, could end up as the left guard eventually. The 6-7, 335-pound Whitworth is a prototypical NFL right tackle despite playing left tackle at LSU. This spring he became the first rookie in offensive line coach Paul Alexander's 12 seasons in Cincinnati to play both guard and tackle when he eased into both on the left side.
The team didn't take Whitworth in the second round to sit him on the bench.
"Whitworth will become a factor for us as we go out into the future," said Bengals president Mike Brown. "I would like (the others) to stay with us. We just have to see how it plays out."
SLANTS A ND SCREENS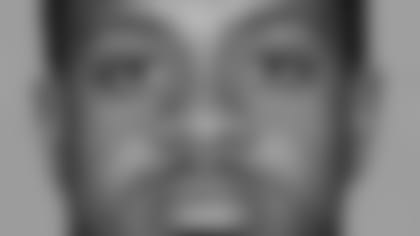 After getting seventh-rounder Bennie Brazell into the fold Wednesday as their first draft pick signed, the Bengals expect others to fall Thursday. Besides Whitworth, the slots around third-rounders Frostee Rucker and Ahmad Brooks and fifth-rounder A.J. Nicholson are pretty much done and they could be next. The Bengals think a couple of more deals done near first-rounder Johnathan Joseph's No. 24 slot in the first round should get it done, but Brown said he doesn't expect a holdout, and if there is one it won't be sieges of 20 and 11 days, respectively, like the first-round holdouts of the last two summers.
"Still not done, but it's not negative," said agent Jason Chayut.
The language of the collective bargaining agreement is supposed to be finished some time next week, but Brown said that's not a holdup because the talks seem centered on the money and the slot. The owners are supposed to select a new NFL commissioner Aug. 7-9 to replace Paul Tagliabue with a short list of candidates including several league execs already in the New York home office. Brown isn't sure who it will be.
"I think we are making progress. We have good candidates, believe me we do," Brown said. "I know it's always hard to have good candidates, believe me we do. Paul has done a splendid job, and before him Pete (Rozelle), and before him, Bert Bell. Whatever new fellow came on the thinking was, 'My God, how could he possibly be as good as the last one?' And all of them have turned out to be excellent."