Updated: 2-25-05, 8:40 a.m. INDIANAPOLIS — T.J. Houshmandzadeh disputed an Internet report Saturday that speculated he wants his new agent to orchestrate a trade and that he wants a raise with two years left on his contract.
According to ProFootballTalk.com, Houshmandzadeh's objective for hiring Kennard McGuire "as we hear it, is to get him out of Cincinnati," because "maybe he doesn't want to play second fiddle to Chad Johnson. Maybe he fears that Chris Henry will eventually develop to the point where T.J. becomes expendable." The site also speculated he wants out because he's sick off all the Bengals off-field problems.
But Houshmandzadeh denied all those theories while confirming that he did hire McGuire because David Dunn is serving an NFL Players Association suspension that ends in the spring of 2008.
"No one talked to me about it. I don't know where it came from," Houshmandzadeh said. "They just want to say because I fired David Dunn there must be a reason. But I felt like I needed someone who is out there and working for me because you don't know what is going to happen in two years."
Dunn represented Houshmandzadeh when the Bengals signed him to a four-year, $13 million deal two years ago on the first day of free agency. It was a deal done after his first breakout season, but he says it satisfies him enough that he won't hold out or go to the team looking for a raise.
The day he signed, Houshmandzadeh admitted he thought he could get more than the five-year, $17.5 million deal signed by Brandon Stokley late in the 2004 season. But on Saturday he recalled a conversation he had with former Bengals quarterback Jon Kitna before taking the first year money of $5 million in salary and bonuses.
"I hadn't signed the deal yet," Houshmandzadeh said. "And Kit told me, 'If they came to you with this offer before the season you would have jumped at it.' That's how you have to look at it. When you remember where I was coming from on this team and the chances I got (62 catches, one touchdown in three seasons)."
Houshmandzadeh, 29, is coming off a career year of 90 catches, 1,081 yards and nine touchdowns for seventh, 16th, and fourth respectively in the NFL and besting Pro Bowl teammate Chad Johnson in all but yards.
"I don't mind playing with Chad," said Houshmandzadeh of his Oregon State teammate. "I don't have an issue with any of these things. I'm cool."
Houshmandzadeh's $1.925 million salary in 2006 and pro-rated $3.5 million signing bonus computes to about $3 million.
That was compared to Johnson's $6.7 million, Lavaranues Coles' $7 million for 91 catches and 1,098 yards, and Terrell Owens' $6.6 million for 85 catches and 1,180 yards. The top 10 paid player's average for '06 was $7.04 million.
"Hey, I'm just playing, that's all," he said Saturday. "They've got bigger things to worry about. When it's my turn, it's my turn. I'm going to be in this league for six, seven more years."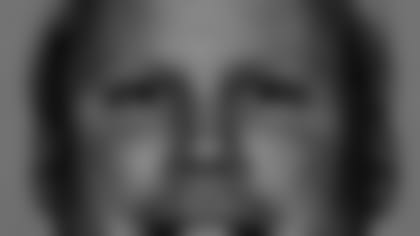 DEFENDERS GALORE:
The Bengals don't have a history of taking linebackers in the first round. Even David Pollack, their most recent, was an All-American defensive end.
So don't get too excited about Mississippi's Patrick Willis or Penn State's Paul Posluszny just yet. But defensive coordinator Chuck Bresnahan admits linebacker is a need.
"This organization is at a point where we can still draft the best player," Bresnahan said. "But do we have needs? Of course. We have to look at a corner; we have to look at a defensive tackle. We have to look at a linebacker. And to me it could be a safety if he's the best player."
A safety doesn't compute, either, at the No. 18 pick if going by recent history, but one thing for sure is that the Bengals are checking defense. As he walked to the RCA Dome Friday Bresnahan gaped at the number of defenders scheduled for the Bengals' 15-minute interviews.
Bresnahan has been adamant about how he wants to improve play at cornerback, but he's also got two 30-something tackles and two of his linebackers for the next five years are going through thoughts of retirement and rehab and may never play again.
"With signing Robert (Geathers) and Justin (Smith) we have to start prioritizing, but you've got to see who best fits your team," Bresnahan said of his defensive ends. "I think teams get their heart broken a few years later if they go for position instead of the player."
That doesn't sound like pass rush tweeners (end or outside backer) such as Purdue's Anthony Spencer and Florida's Jarvis Moss, but it's early.
"You've got to watch the tape; you've got to watch them play," Bresnahan. "When I was with the Raiders we would get away from that sometimes and draft size and speed."
WHAT CHARACTERS: Tennessee defensive tackle Justin Harrell, a possible second-rounder, got a pretty good idea in his 15 minutes with the Bengals that the team is emphasizing character and said they told him they're going to turn it around.
But he couldn't remember the questions head coach Marvin Lewis fired at him.
"He was in there asking one or two but there were 10 or 12 people in there and they were coming pretty fast," Harrell said.
The Bengals would love a D-tackle in the first round, but is Louisville's Amobi Okoye too small after playing the Senior Bowl at 287 pounds? And Florida's Marcus Thomas may be the best one out there, but he has to be off their board.
Talk about two guys far flung across the character board Saturday when they came into the media room. Thomas got roasted for his multiple suspensions testing positive for marijuana and eventual banishment from the team for reneging on promises not to go home to Jacksonville and keep a curfew.
Okoye, who checked in at 302 pounds, regaled the press with how he started school at 2 ½, skipped sixth grade, was playing college football at 15, and is now a first-rounder at 19.
Asked if it was tough to ask 18 year-olds for dates, he said, "It wasn't that bad. I did all right.
"I never saw myself (as younger)," Okoye said. "I see myself as the grade I'm at. ... I started thinking about it last year with the media attention. It's kind of like going into college when I was 15 going against guys 23, 24. I've always had challenges in life. I like challenges."
Bobby Petrino, the new Falcons coach, said he never blinked an eye when Okoye showed up at Louisville at 15 years of age.
"He's very mature. I know he can handle the next step. It ought to be easy for him," he said.
If anything, Thomas was well coached in his answers, but it's hard to see the Bengals taking him if he does the anticipated slide to the third round. And they don't have a third-round pick.
"It was just me being ahead of myself thinking they weren't going to drug test me, thinking I was above everything," Thomas said. "That really just humbled me and just set me down, that football can be taken away from me. I took it for granted."
SLANTS AND SCREENS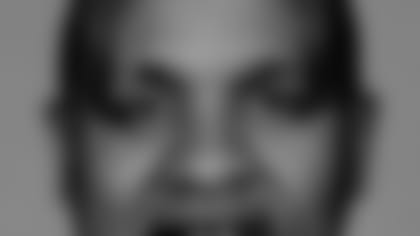 Petrino on former Bengals receivers coach Hue Jackson, his offensive coordinator in Atlanta, and how his people skills at times overshadow his football acumen: "He's a great football guy, no question. He understands what we want to do offensively and he really knows the defenses in the league. That's what attracted me to him as much as anything."
Petrino reminisced about his last two seasons at Louisville when he brought his staff to Bengals training camp at Georgetown College in Kentucky for a day.
"We took some things from the Bengals and used them in practice and schedules," he said. "You always learn from everybody. Believe that more than a couple of Bengals people pictured Carson Palmer throwing to Miami of Florida tight end Greg Olsen down the seam after Saturday's workout put him in the first round. Especially with Arizona State's Zach Miller not keeping up.
They knew Olsen was going to run fast and he did the 40-yard dash in 4.45 seconds, plus he showed off his athleticism in the drills and looked very fluid catching the ball. But Olsen is not known as a blocker and the Bengals feel they need that. Plus, talk about never taking a safety or linebacker in the first round, tight ends don't cut it that high with Cincinnati. Ravens general manager Ozzie Newsome sounds like he's going to go replace linebacker Adalius Thomas instead of re-signing him as he praised his scouts: "If we can't get him, we think we can get one or get a player in the draft that's cheaper."
Newsome likes the addition of a second-round tender on restricted free agents and says the Ravens would have never lost running back Chester Taylor if they had it.
"It allows us to protect the undrafted college free agents. Not many teams are going to give up a second-rounder," said Newsome, which is why the Bengals are going to probably use it on punter Kyle Larson. Someone began to ask a 3-4 question and Newsome drew a laugh when he alluded to how defensive coordinator Rex Ryan mixes it up. "I don't know yet if we're a 3-4 or a 4-3," he said.