T.J. Houshmandzadeh, who has hauled in an NFL-best 88 passes, has also done a good job reigning in his volcanic temper since the Wild Card loss nearly two years ago.
Must be something about Pittsburgh.
After sitting out Wednesday's practice, Houshmandzadeh said that his five-catch, 42-yard game was the worst of his career because he couldn't contain his anger at the officials for failing to call holding on the Steelers.
Quarterback Carson Palmer said he wasn't aware anything was awry until Houshmandzadeh "got pulled out of the game" with only a few plays left.
"Personally, I love his fire, I love his intensity, I love his passion for the game," Palmer said. "Sometimes it gets the best of him like it did. The best-case scenario is that they realize it. ... T.J. is a mature player, a veteran ... I'm just glad that T.J. recognized it, realized he was wrong ... and try not to do that next time."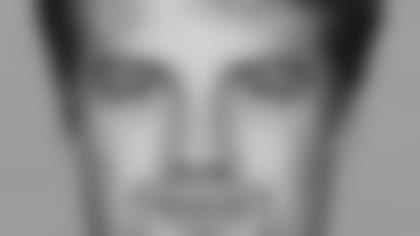 HARVARD BAND:
Ryan Fitzpatrick knows he's in a better place, but all he can do is smile when he thinks about his two seasons with the Rams, the team that drafted him out of Harvard in the seventh round in 2005 and then traded him to the Bengals for a draft pick at the start of this season.
It turns out that he's in the same spot his mentor was five years ago as the Bengals backup quarterback. Fitzpatrick still talks to Rams backup Gus Frerotte twice a week.
Despite the Harvard band prank.
"Gus's favorite thing was telling people I was in the Harvard band and that instead of going in the locker room to make adjustments at halftime, I stayed outside to play the trumpet," said Fitzpatrick, shaking his head after practice. "I wasn't in the band but I just gave up after awhile and went along with it."
Then around Christmas time Fitzpatrick showed up for work at Rams Park and found that Frerotte had Photoshopped a Christmas card with Fitzpatrick in his Harvard uniform holding a trumpet in one hand and a bouquet of flowers in the other with the heading, "Happy Holidays from the Harvard band."
"Gus and (starting quarterback) Marc Bulger plastered it all over the facility. In cubby holes, on walls, so everywhere you turned it said, 'Happy Holidays from the Harvard band.' It looked original. I think he had some professional help."
Frerotte gave Fitzpatrick plenty of professional help but it was Frerotte's presence at backup that forced a trade Fitzpatrick welcomed.
"This is a much better situation. In St. Louis I had no chance to move up to backup," Fitzpatrick said. "Here I'm the backup and I get a chance to learn from Carson. But it's going to feel funny watching them from the sidelines on Sunday."
Frerotte can't play Sunday because of a sprained shoulder. But his wife, Ann, and their children are going to spend the weekend in Cincinnati at the Fitzpatricks.
"He's one of my favorite guys. He's a great kid. Has a lot of talent," said Rams head coach Scott Linehan of Fitzpatrick in Wednesday's conference call. "I don't think him being the No. 3 here was necessarily going to help him. ... Since he didn't have any practice squad eligibility, we knew someone else would pick him up (if they cut him), and the only way we would part ways with him was to trade him. I met with him a couple of times. I told him, 'I will not do it unless it's a situation where I think you can (get) in a better situation.' I knew he had a great chance to be the No. 2 there. I talked to him about it and I wished him well. He's going to do great."
Linehan said he never got wind of the Harvard band caper.
"That was his buddies; Frerotte and Bulger. They were just jealous because they weren't smart enough to get into the Ivy League," he said.
STEVIE J.: The Bengals come face-to-face with one of the most fateful decisions in their history Sunday when Rams running back Steven Jackson comes to town.
Or "Stevie J." as Houshmandzadeh calls him, a fellow Oregon State product.
As every Cincy school kid knows, the Bengals had the 24th pick in the 2004 draft and traded two slots down to St. Louis at No. 26 for a fourth-round pick. The Rams, with an aging Marshall Faulk, had their eye on Jackson. The Bengals, with Corey Dillon dealt to New England and Rudi Johnson never a full-time bell cow, had their eye on Perry.
The rest, as they say ... Perry has ended three of his four seasons on an injured list, didn't play at all this year as he rehabbed from a dislocated ankle, and will have ended up 2007 playing in just 22 of a possible 64 games.
Meanwhile, Jackson arrives as the NFL's defending yards from scrimmage champion after a 90-catch season. Even though he's been dinged for the first time in his career this season, he's broken touchdown runs of 50-plus yards each of the last two weeks.
If you're counting, the Bengals haven't had a 50-plus run since Jackson's rookie season.
Houshmandzadeh was pulling wildly for the Bengals to take Jackson, which may have clouded his first impression of Perry.
"I thought he was sorry when we drafted him," Houshmandzadeh said. "Then when I saw him, I was shocked how good he was. I wouldn't say it was a mistake talent-wise. Chris has had bad luck. The beautiful thing is he'll be back next year."
But the Bengals will have a guy on the field Sunday from that trade. If Willie Anderson can't play, that fourth-rounder, Stacy Andrews, lines up for his 11th start of the season in his first full year as a starter.
Jackson told a conference call with the Cincinnati media Wednesday that he won't be grinding an ax Sunday.
"The way I was slipping in the draft, I didn't care if anybody from Canada called me. I just wanted to get off the board," he said. "I never would have thought in a million years I'd end up in St. Louis. Marshall was here at the end of a great career. It was good for me. Been playing lights out football here in St. Louis in the Midwest.
"I'm looking forward to seeing (Paul Brown Stadium. I hear it's going to be loud," Jackson said. "They have really turned that team around since Coach Lewis has been there."
PRACTICE SQUAD MOVE: The Bengals signed free agent defensive back Jessie Daniels to the practice squad. Daniels (5-11, 216; LSU) is in his rookie season. He was signed May 4 by Carolina as a college free agent and was waived on July 25. He played in 49 games with 35 starts at LSU and finished his career with 183 tackles, four interceptions and three sacks.
STATE CHAMPS HONORED: The Bengals will honor the Ohio state championship high school football teams from Anderson and St. Xavier with pregame presentations at the club's final two home games.
Division II champion Anderson will be featured during Sunday's game against the St. Louis Rams. Division I champion St. Xavier will be featured during the Dec. 23 game against the Cleveland Browns. Due to a school scheduling conflict, St. Xavier chose to have its recognition delayed until the Cleveland game.
The Bengals congratulate both schools for their continuance of the proud tradition of high school football in this region.
SLANTS AND SCREENS: The Bengals took the field at snowy Paul Brown Stadium for the Wednesday practice without Houshmandzadeh, Anderson (knee), and free safety Madieu Williams (quad).
Apparently Anderson came on to the field after the media departed because head coach Marvin Lewis said he practiced. Anderson hasn't played since Oct. 21, but Lewis said he had a chance Sunday against the Rams at PBS.
Houshmandzadeh has been resting a variety of ailments once a week. Williams bruised his quad Sunday night in Pittsburgh, but Lewis has indicated he'd be OK later in the week.
Center Eric Ghiaciuc, who left a couple of times Sunday with an injured knee, was on the field. So was wide receiver Glenn Holt (shoulder). Lewis had said that both guys may be limited.
It turned out that Holt wasn't listed on Wednesday's injury report, but Ghiaciuc and Anderson were limited, as was cornerback Deltha O'Neal (knee), defensive tackle Domata Peko (ankle), and right guard Bobbie Williams (foot).
For the Rams, quarterback Marc Bulger practiced full Wednesday after getting cleared for a Nov. 25 concussion. Cornerback Tye Hill (wrist-thumb) is done for the season, and return man Dante Hall (ankle) was limited, as was right end James Hall (ankle). Also going full were center Brett Romberg (ankle) and fullback Brian Leonard (knee).