Updated: 12-12-07, 5:50 a.m.
Running back DeDe Dorsey's high socks haven't been hit yet by the NFL's uniform police and neither have his 196 pounds by the scrutiny of the NFL's defensive policemen. He may not have the dimensions of an every-down back, but he has the mentality.
"Sure, I think I can do it. If they can't get a good hit on you, it's OK," said Dorsey after Tuesday's practice. "But there's nothing wrong with multiple sets. They keep the legs fresh. Nothing wrong with that at all."
Which is exactly how the Bengals view him at this point. Offensive coordinator Bon Bratkowski sees Dorsey as a specialty guy the club is going to keep easing in there with different packages.
"You generally look for bigger guys that have more mass than him to be an every-down back," Bratkowski said. "The thinking is if you used him like that over the course of 16 games it would be rough on him. The odds tell you that, but that doesn't mean he can't be. I think he's a change-of-pace back. If something happened and you needed him for an entire game, he can do it. But the wear and tear (every week) would be hard."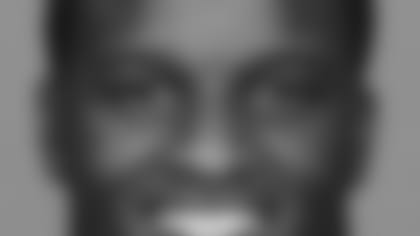 Dorsey has already beat the odds to come out of NAIA Lindenwood and dominate an NFL first half, which is what he did Sunday with 78 yards on three touches. One came off a screen pass that counted as a run, now giving him 9.1 yards per carry on his first 18 pro carries this season.
The Bengals have developed plays for Dorsey and plan to continue to get him the ball in the last three games, when he'll most likely get more than the four touches he had Sunday and maybe more than his career-high seven carries from the Jets game back on Oct. 21.
"He's added some things to us," Bratkowski said. "We're going to continue to get him the ball in a variety of ways, catching the ball on screens and running the ball. He's certainly capitalized on the opportunity given him."
But the Bengals want to be careful with how many touches they give Dorsey, just like they are with the 215-pound Kenny Watson, the club's primary third-down back that has now carried for a career-high 119 times after filling in for Rudi Johnson (hamstring) as the feature back earlier this season.
"Kenny did a great job, but you could tell he was getting nicked up pretty good," Bratkowski said. "He was always ready to go on Sunday, but the thought was if he had to continue for another couple of games with that many carries it would have an effect on him."
The jury is out on two injured backs, 225-pound Chris Perry and 202-pound Kenny Irons, and their ability to go every snap. Perry has the size but not the track record and Irons doesn't have the size but has the track record in the rough-and-tumble SEC.
Meanwhile, Dorsey keeps smiling and pulling up his socks, happy with any work he gets. He likes the white socks as high as they go as allowed by NFL law, enforced every game by former Bengals Pro Bowl safety David Fulcher.
"I always check with him before the game. I see him and ask him, 'Is this OK?' I can't afford to take a (fine)," said Dorsey, the free agent on his second stint with the Bengals. "I like the look. Yeah, I think it makes me look faster. It does make me faster."
The sock rule, which doesn't get all that much attention, is that the white socks can go from the mid-calf down and the team's color that day has to be from the mid-calf up. But Dorsey always goes more than halfway.
"I make sure I've got a little bit of the color showing," Dorsey said. "I always check with my fashion consultant on this team, (cornerback) Deltha O'Neal every Saturday night or Sunday morning and we talk for about five minutes to make sure we look good."
Dorsey says the baseball look doesn't come from any ball as a kid.
"Didn't play it; too slow," said Dorsey, not surprising from a guy who seemingly ran the 45-yard dash with the ball Sunday in a good sub five seconds.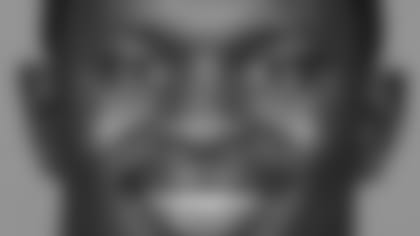 WHITE FLAG:
Fourth-rounder Marvin White got his first NFL start at free safety in Sunday's win over the Rams and came out of it with good grades from the coaches. White got the bulk of the snaps in place of the injured Madieu Williams, and fellow rookie safety Chinedum Ndukwe played his usual active role in the dime package as an extra safety blitzing and roaming on passing downs.
Williams (quad) worked out with trainers Tuesday but didn't practice. If White goes again, the Bengals will need him to bring his physical brand of ball against 49ers running back Frank Gore, like the Rams' Steven Jackson, a power runner.
"I was more excited than nervous," said White, the Texas Christian product who has been a special teams regular along with his scrimmage debut. "I wanted to see how I held up against NFL players and I think I did all right."
White is particularly gratified that the coaches have faith in him making calls and checks before the snap of the ball. Both he and the staff are mystified why the knock on him coming out is that he would have trouble with that part of the game, as well as picking up the defense.
"I think it's because I went to junior college that I've got that reputation," White said. "I really don't understand it. That's something I want to show the coaches that I can handle all of that and be on top of it."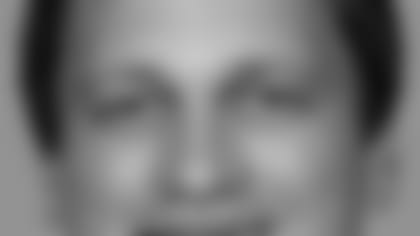 Louie Cioffi, the assistant secondary coach who works with the safeties, isn't sure where the draftnicks were coming from, either.
"We've never had a problem with that here in any way," Cioffi said. "He's got a sense for the game and has a presence out there. He understands route concepts and he knows the defense inside and out. He studies and prepares like he's going to start every week. He's been great when it comes to that stuff."
Classmate Leon Hall, the first-round cornerback, said his teammates were giving White grief for his footwork on the game's first snap, a nine-yard popup pass that Rams receiver Torry Holt came back on to make the catch.
"I was expecting long routes so my depth was deeper than normal and both receivers ended up running outs. Then it got popped up," White said. "But after that I felt pretty comfortable."
The 200-pound White came in with the rep as a big hitter, but the 230-pound Jackson fended him off for 20 yards at the end of a 54-yard run. White said he got too concerned trying to fend off Jackson's stiff arms.
"He didn't really try it; he never got his hands to my face," White said. "As the free safety, I'm the last guy or it's a touchdown and I was thinking about going down to get him. But I'm thinking, 'This dude is big, he could run right over me,' and then it would have been a touchdown, so I was thinking I just want to make sure I stop him and that was good because they didn't score (on a missed field goal). If I had to do it again, I'd probably take my shot early instead of waiting."
Cioffi said in that situation, "We'd like him to cut his legs out," but the coaches have been pleased with the physicality of the three rookie DBs, which is why they were drafted.
"Teams that tackle well and create turnovers win games," Cioffi said. "All three guys have done what we've asked from a tackling standpoint."
SLANTS AND SCREENS Growing up in San Diego, Hall was a big fan of the Niners and calls playing on the hallowed sod of Monster Park "a dream come true."
"I remember when it was Candlestick Park," Hall said. "I was a wide receiver, running back, an offensive guy and those were the guys I liked. My favorite player was (running back) Ricky Watters and, of course, Jerry Rice. Joe Montana. It would be pretty cool if they were out there." The Bengals went through an abbreviated Wednesday-like practice on Tuesday in Paul Brown Stadium but weren't in pads as they got ready for a quick turnaround in Frisco on grass.
Right tackle Willie Anderson (knee) wasn't on the field. Linebacker Rashad Jeanty (unknown) didn't work and Williams (quad) didn't dress but ran on the side in drills with the trainers after missing last Sunday's game.
It's the Bengals' first trip to The Coast since Lewis' first season in 2003, when they lost in Oakland, 23-20, and won in San Diego, 34-27.
"We'll get back on our normal schedule by Wednesday, which will be our normal Thursday schedule, and feel much better," Lewis said. "As we lead up to the game, I'd like to get the guys to be on a normal schedule. By Wednesday morning, we'll be on our normal Thursday schedule. Thursday will be like our Friday, and we have a long flight (Thursday), so guys are able to sleep."