E. RUTHERFORD, N.J. - Certainly one thing Sunday's game did:
We won't have to listen for the next week how Marvin Lewis has lost his team.
"Their coach said they were going to play hard, they did play hard, they were physical," said Giants coach Tom Coughlin after exhaling following his club's 26-23 overtime victory.
And we won't have to wonder what a healthy Antonio Chatman looks like, either. Chatman, hampered by muscle problems his first two years as a Bengal, caught six passes for 70 yards to go over 100 career catches (101) and 1,000 yards (1,052) on the same day and on plays the other guys always see; against the Bengals.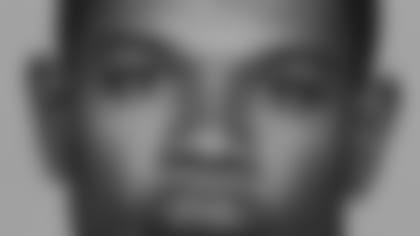 Chatman "I feel like it's Green Bay all over again," said Chatman, who caught 49 balls from Brett Favre in 2005 before coming to the Bengals as a free agent. "I just don't feel beat up or sore anymore."
Chatman also came "thisclose" to winning the game in overtime when he slipped making a cut into an open hole on a punt return at the Cincinnati 25. He set up the Bengals' first score with a 21-yarder that marked the third straight game he had a significant return.
But his most important role looked to be replacing tight end Ben Utecht (chest) as an option underneath and against the grain against the relentless Giants pass rush. A lot of times the Bengals tried to get the 5-foot-8 Chatman free on the perimeter with receiver screens.
"We wanted to get the ball out quick and not be in situations where I'm holding onto the ball and we're letting (Jason) Tuck and some of those big guys loose," Palmer said. "We did a good job getting rid of the ball early, and we got it out quick and got it to our playmakers. "
Chatman's longest reception came from the 50 and went 25 yards when he ran a pivot route and when the corner thought it was going to be a fade, Chatman cut in front of him and raced across the field to set up running back Chris Perry's 25-yard touchdown run.
"Tone played well," said wide receiver T.J. Houshmandzadeh. "I've been saying it for years. He's just had some bad luck here for the first couple of years here. Been a little nicked up. When he's healthy, he can play. You need opportunity. Early in the game they were double-teaming me and Chad (Ocho Cinco), rolling to Chad's side and doubling me, and leaving Tone one-on-one and he made them pay for it." PerryPERRY's DAY: A tale of two halves for Perry. He ran eight times for 54 yards in the first half and 12 times for 20 yards in the second half.
"They adjusted," said Perry, who got bounced outside more in the second half. "We were successful with isos and zone plays. Yeah, we pretty much ran those in the second half."
Perry looked to run an iso in for a touchdown from 25 yards out to give the Bengals the lead at 10-7 midway through the second quarter. How about this? On a day Detroit's Rudi Johnson had a 27-yard run for his longest run in 37 games, Perry corked off the Bengals' longest touchdown since Johnson's 36-yarder against Denver 61 games ago in 2004.
"It was a cakewalk," Perry said of the blocking of right guard Bobbie Williams and right tackle Stacy Andrews. "Anybody could have done it."
"I'm getting the feel back feel for the game. I was out for a long time," said Perry, who missed most of 2006 and all of 2007 with assorted injuries. "There's certain things you grow accustomed to, like cutting keeping the feet moving. It's coming back, but I need it to come back faster."
SLANTS AND SCREENS There are still concerns on offense. The six Giants sacks means Palmer has been sacked nine times in the first three games. He went down just 17 times last year for a franchise record fewest. The opponents of the last two weeks, the Giants and Titans, finished 1-2 in sacks last year. A CBS graphic said the Bengals lead the NFL in delay of game penalties and they had one more Sunday. They had a tough false-start penalty against left tackle Levi Jones in the tying drive, his second of the day. Lewis is stil looking for first OT win. The Bengals lost one in Buffalo in 2003 and the all-time crusher, the loss to Pittsburgh in the 2006 regular-season finale that cost them the playoffs. This is the first one that ended on a field goal. The Bills and Steelers both scored TDs to win. The sitting of second-rounder Jerome Simpson and the activation of third-rounder Andre Caldwell raised eyebrows at wide receiver but neither are getting any time when they dress. Caldwell didn't play Sunday and Simpson played just one snap in the first two games. Also not playing but dressed was rookie tackle Anthony Collins as well as backup quarterback Ryan Fitzpatrick.