 The guy Bengaldom wants to see, next to Carson Palmer of course, is Sam Aaron Adams, Pro Bowl defensive tackle. The buzz is he'll make his Bengals debut Monday night against the Packers, but as of Thursday he had yet to take the practice field as his preseason rehab with strength and conditioning coaches Chip Morton and Ray Oliver continues.
"I could care less about Carson; I want to get on the field," Adams joked.
But any questions about his status are met with, "Ask Marvin."
"Boss says don't talk about it so I don't talk about it," Adams said. "I've been working on my girlish figure for the last month."
Boss Lewis, of course, isn't saying much, either.
"We have an agreement and when all the terms of the agreement are met, he'll get a chance to practice and play," Lewis said after Thursday's practice. "He's doing well, he's doing great."
Lewis wouldn't divulge the terms ("The agreement is between Sam and me") and wouldn't elaborate on what Adams has to do to play in the opener.
Adams says he thinks he's got to play in the preseason to get ready for Pro Bowl guard Will Shields and the Chiefs' formidable scheme that made Kansas City the NFL's top offense last season.
But he also doesn't think he's got to play every snap of the last two preseason games, either.
"It's not like I'm throwing passes," he said. "It's defense."
Left end Bryan Robinson , the man who is going to work next to Adams, agrees.
"Just give me a week," Robinson said. "That's all I need with Sam. A week."
It sounds like he's going to get it, although Lewis said he gave up too much info Sunday when he said Adams would be back soon.
The pair must have a non-disclosure clause in their agreement. But Adams clearly has high regard for Lewis and is deeply committed to playing for him.
"That's why I'm here. I like him; I like his system," Adams said. "You have to put your individual name in the hat and become a team. We've done that. He's done a great job of bringing us together. ... If you have aggressive players (on this defense), it gives you an opportunity to do what you do best and I enjoy that."
Adams is certainly promulgating the team line that Lewis has stressed since training camp opened: "We have the ability to win a championship. If we do as we're coached and come together as a team, we can be the last man standing."
Adams should know as a member of two AFC champions and a Super Bowl winner.
"You have to go through a season and see how we respond to certain things," Adams said. "I think the things that we went through the offseason we responded well to. We were able to continue to get our work done. We're going to have the same type of things happen during the season on the field. There is going to be an injury, giving up a big play. How do we respond to it as a team? I think we have a good opportunity."
Adams spent Thursday responding to somebody or some group or something because he said, "They're trying to bury me."
"A lot of questions about the big fella. We'll just have to see," Adams said. "I get paid for my results, not the method ... think the big fella can't play. Think I'll be done in a year. We'll just have to see how I respond to it. What kind of character I have."
Asked who is saying all that, Adams said, "We'll see that as well."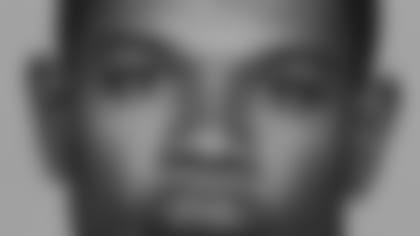 RING TONE:
On a night of debuts and returns, doesn't it figure wide receiver Antonio Chatman makes his first Bengals appearance against the Packers?
It was last year at Paul Brown Stadium, naturally, that Chatman led Green Bay with eight catches for 97 yards in Cincinnati's 21-14 win, both career highs. Chatman finished second in the decimated Pack's receiving stats for the season with 49 catches and 549 yards, but new head coach Mike McCarthy didn't try to re-sign him, and he ended up here.
It doesn't make him happy, but it also didn't surprise him after other contract tractor pulls.
"There have been a lot guys who been there that have done a lot of good things, but they didn't come to us the right way," Chatman said. "Donald Driver, Javon Walker. The kicker (Ryan) Longwell. I knew they weren't going in the right direction to win. I don't think anyone wants to be on a losing team. That's how I felt."
The 5-8, 180-pound Chatman felt Green Bay never warmed to his height ("That's all they talked about last year even though I made plays," he said.) and he says the Packers haven't found anyone yet to take his place after finishing seventh in the NFC returning punts that included an 85-yarder for a score that was the league's longest return last year.
Of course, he knows he hasn't done anything here yet since jamming his leg into his pelvis and suffering a core muscle pull the first weekend of camp. He didn't return for more than two weeks but after a week back he says, "I can run again. I'm still bruised, but I'm 85 to 90 percent."
Chatman has to be able to run because that's his game. Wide receiver T.J. Houshmandzadeh, a fellow Los Angeles-area native, has worked out for seven summers with Chatman and thinks the fans and the Packers are going to get an eyeful.
"I know what 'Tone can do and with Carson and all the weapons around here, he can really excel," Houshmandzadeh said. "He's going to make them regret they didn't sign him back. I know he hasn't done anything yet to prove a point, but if you're going on talent and who can play, he had to be one of the first ones they kept. I know he can play. Their cornerbacks know. I bet they're nervous."
Chatman is also glad its Palmer's debut. Palmer made the drive from Orange County in July to throw to a traveling group of receivers that included Chatman, Houshmandzadeh and Tab Perry of the Bengals. They won't be strangers in the night Monday.
"Love him," Chatman said.
CAMP CHROCK UPDATE: Also working on the side Thursday with Chip Morton and Rock Oliver at practice were running back Chris Perry (ankle) and offensive lineman Scott Kooistra with an unknown ailment. Also out again were linebacker Brian Simmons (unknown) and cornerback Deltha O'Neal (hand, knee), but Lewis said all but Perry and Adams figure to play Monday as of now, and Adams very well may go.
Wide receiver Chris Henry (knee, hamstring) practiced Thursday.