 One matchup to watch Sunday:
The Browns pride themselves on Red Zone defense, where they were among the NFL leaders last season and where they made a stand in the New Orleans loss last week by forcing three field goals.
The Red Zone used to be the Twilight Zone for the Bengals offense, but then running back Rudi Johnson started playing regularly. He seems to have that sixth sense for the end zone the closer he gets to it. As Bengals radio analyst Dave Lapham says, his body is built for it.
"You're going to get hit in the Red Zone, and Rudi has that great contact balance," Lapham said.
Sunday's game-breaking touchdown came from just outside the Red Zone, from the 22-yard line. Compare Johnson's work from the 22 on in compared to the franchise's all-time leading rusher, Corey Dillon.
In 107 games as a Bengal, Dillon scored 45 rushing touchdowns with 15 coming from between the four-yard line and the 22. He scored 21 touchdowns from three yards and in, and he scored nine on runs of at least 31.
In 55 games as a Bengal, Johnson has scored 34 rushing touchdowns and he already has scored more from between the 4 and 22 than Dillon with 16. He's also scored 16 TDs from three yards and in, and he also has touchdown runs of 36 and 49 yards.
Which shows a bunch of things, some of which are that Dillon broke the long one more frequently and he played on inferior offenses than Johnson in which he was the only threat. But it also shows how dangerous and effective Johnson is in the Red Zone, a place that is hard to score because of the restricted area. Particularly for a vertical offense.
"It's tough to pass down there," said quarterback Carson Palmer, "just because the routes have to be shorter.
"It makes it difficult. It makes windows smaller, it makes holes smaller. You don't have as much time to hold on to the ball, you're looking downfield, they can bring different pressures, and they're not covering as much field. The Red Zone is obviously a lot more difficult than moving the ball any other place on the field."
But with Johnson coming to the rescue, the Bengals don't have to risk as many throws down there. Palmer and Johnson have led Cincinnati to NFL rankings of 11 in 2005 and 19 in 2004 in touchdown percentage in the Red Zone, and the Bengals are in the middle of the pack now after going 1-for-3 in the opener, although Johnson's 22-yarder didn't count.
But, like right guard Bobbie Williams said, "To have a guy like Rudi who can smell the end zone, and can score from outside the red zone, we'll take it."
Another reason for Johnson having better numbers than Dillon in tight? For his last two seasons, the Bengals struggled at the tight end position while Johnson has had the benefit of two excellent blockers in Reggie Kelly and Tony Stewart, as Kelly demonstrated on the detonation of the right side on the 22-yarder in Kansas City.
But what can you say about Johnson? He just hammers along. If he scores 12 rushing touchdowns for the third straight season, he'll tie Dillon with 45 in 70 games, 19 behind Pete Johnson's club record of 64 rushing TDs.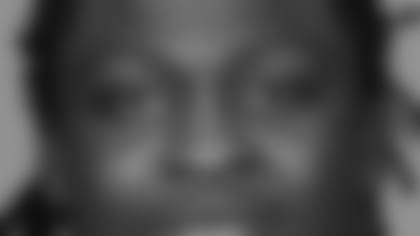 NOT TOO BIG:
The Bengals' Rashad Jeanty was the only undrafted rookie to start an opener last weekend in the NFL when he lined up at strong-side linebacker. Elias Stats confirmed Wednesday that it was Jeanty who recovered Dante Hall's fumbled punt that led to the Bengals' first points of the season on Shayne Graham's field goal.
The Arrowhead Stadium sellout didn't faze Jeanty. Probably because he was playing in his 38th professional game after three seasons playing in the Canadian Football League where, yes, they do get big crowds.
"The big Labor Day game up there would always get about 70,000 people," said Jeanty, who played for Edmonton against Calgary. "That's a really big rivalry and I have to say that it's prepared me. I was surprised at how calm I was during the preseason games."
Head coach Marvin Lewis smiled when asked Wednesday about Jeanty. With most of his coaches on vacation, Lewis worked out Jeanty back in January and liked his ability to bend and run and could see a CFL defensive end as an NFL linebacker.
But Jeanty had some concerns, like possibly staying at home and signing with the Dolphins. Like Lewis said, however, all that seems trivial now.
"After I worked him out here at the stadium, and he went back home, he was getting pressure from a couple different areas. It would've been easier to stay home and been with the local team (Miami Dolphins), but we convinced him to come," Lewis said. "And I reminded him of that the other day -- some of the points he kept asking, trying to understand a little better and how trivial they were particularly now that he had to trust in me. With what I had experienced on the field with him, I thought that we could work with him. That helps him as well. That's why he's so committed and plays so hard.
"Everything you tell him, he really takes to heart. He's very conscientious at that, and understands. This was a big opportunity for him." T.J. READY?
Wide receiver T.J. Houshmandzadeh said Wednesday he'll probably play Sunday, but then caught himself. That's Lewis' department, but Lewis did classify Houshmandzadeh as probable even though he didn't practice.
Houshmandzadeh, generally regarded as one of the best route runners in the league, has worked on the side since catching a ball against the Packers Aug. 28, and coming down awkwardly on his heel and bruised it.
"I feel better than I did yesterday," he said. "In my position, my feet are everything."