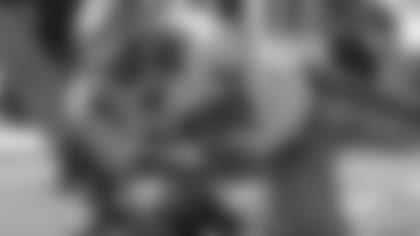 Tampa Bay's Michael Clayton stretches to the goal line on the game-winning score. (Getty Images)
TAMPA, Fla. - Somehow, the Bengals thought they were in the middle of the NFL and a touch football game with the Kennedys broke out.
"I guess," said head coach Marvin Lewis after he thought the Bengals had sacked away a 13-7 victory, "you have to cuddle (the quarterback) to the ground."
The most controversial play in the Bengals 14-13 loss to the Buccaneers here Sunday wasn't the winning eight-yard touchdown pass from Tampa rookie quarterback Bruce Gradkowski to wide receiver Michael Clayton with 35 seconds left that got overturned by replay.
It was what the Bengals thought was a phantom roughing the quarterback penalty on defensive end Justin Smith with 2:45 left that gave Tampa Bay life and spawned a debate in the Bengals locker room about what exactly is a tackle nowadays.
And while that wasn't the only call that had the Bengals stewing, it got the biggest reaction in a loss that sired a number of moods.
Lewis was sarcastic. T.J. Houshmandzadeh was volcanic. Justin Smith was apoplectic. Chad Johnson and Willie Anderson, usually bombastic, were mad enough not to speak.
"You might as well put a red jersey on the quarterback and two-hand touch him because you can't touch him," said wide receiver T.J. Houshmandzadeh.
Smith was stunned when the official told him he had driven Gradkowski's helmet into the turf. "He ducked his head, that's why I had to roll over him like that. He almost slipped out," Smith said. "(The ref) must have season tickets down here. I haven't seen anything like that in my six years (in the NFL) where the game is changed like that. They're not supposed to change the outcome."
Smith appeared to simply tackle Gradkowski with the Bengals protecting a 13-7 lead and the Bucs facing a first down from the Cincinnati 32.
Smith dumped Gradkowski and knocked the ball loose and whether defensive end Robert Geathers' fumble recovery would have held up, who knows?
But the penalty made it first down from the 25 instead of Bengals ball and a kneel down. Or, at the very least, second-and-18 from the 40.
"If that's the way the league is going, it's going to be a pretty high-scoring game," Smith said. "I wish I could play quarterback."
When Smith saw Geathers lying on top of the fumble, he thought the game was over and headed to the sidelines.
"That was the ballgame," Smith said, and it was fitting that Geathers, his fellow defensive end, was involved.
"Ask Robert Geathers," said Smith of the very blurred line between a SportsCenter play and a game-changing penalty.
It was Geathers who launched himself into the air and knocked out Chiefs quarterback Trent Green in last month's opener on what everyone but Chiefs president Carl Peterson deemed was a tough, hellacious and legal hit.
On Sunday, Geathers was called for roughing the passer on Tampa Bay's first touchdown drive in the third quarter when he knocked Gradkowski to the ground just after he threw it. Geathers' quick rush resulted in a three-yard loss for fullback Mike Alstott. But instead of second-and-13 from the 18, it was first down from the 9.
Geathers and Smith managed to each get a sack to raise their team-leading totals to five, but another roughing call on Geathers got waved off on the play. He did say his 15-yard facemask on Gradkowski was "legit," but he was still wondering about the roughing call that stuck. "We look at him as a ball carrier, just like any other guy that has the ball. When we get to him we want to make a play on him," Geathers said. "I don't think it was a penalty. I didn't hit him with bad intentions or anything like that. (The ref) told me after that I shouldn't have extended my arms.
"It's just unfortunate for (the Smith call) like that to decide the game."
Bengals cornerback Deltha O'Neal added, "You really don't know how to tackle the quarterback nowadays because at any given time they could throw a flag on you. There's no right and wrong way."
That wasn't the only call that had the Bengals going.
There was a pass interference call that wasn't whistled against Bucs cornerback Juran Bolden on wide receiver Kelley Washington in the red zone as the Bengals looked ready to seal it with a 10-point lead as the clock ticked under 12 minutes. The Bengals felt certain it was a penalty since they feel the only way Washington could have hurt his hamstring on that play is because Bolden hit him in the back early.
Washington never returned after the incompletion and the Bengals had to settle for a field goal.
And then there was the usually mild-mannered Carson Palmer erupting after a third-down incompletion to tight end Reggie Kelly, running up to the ref and pleading his case for a hold.
"Reggie was trying to run his route and he got tackled," Palmer said. "I don't understand why some calls aren't made. I don't want to comment until I see it on film." GRAHAM BID:
Even though it was pie in the sky, Bengals kicker Shayne Graham kicked himself for missing that monstrous 62-yard field-goal try that would have won the game on the final play.
Special teams coach Darrin Simmons approached him during the timeout with six seconds left and they both knew he'd try it if asked even though ...
"We knew we had kind of a cutoff, and you kind of let those cutoffs go when it's the last play of the game," Graham said. "This was definitely one that we knew we had to attempt no matter what. Luckily they gained enough yards to get us somewhat of a realistic field goal. We just happened to attempt one that's only happened twice in history."
That would be the league record of 63 set by Tom Dempsey in 1970 and tied by Denver's Jason Elam in 1998. The Bengals record is 55 set by Chris Bahr in 1979. Graham's long is 53 against Denver at Paul Brown Stadium in 2004.
"I certainly felt like I could make it; it just didn't happen," Graham said. "Everything was fine. I just didn't hit the ball the way it needed to be hit to make the kick. That's the challenge. Try not to kick it too hard, but you've got to hit it perfect, the ball has to be perfect. You can drive 350 yards off a golf tee one out of 10 times. But the other nine are the ones you have to hit right."
Since the kick would have rescued the Bengals from a miserable fate, the attempt was even more realistic in his mind.
"Losing this game after coming in here and having the lead at the end and have it kind of slip away from us, that hurts for all of us," Graham said. "It hurts for me to know I had that opportunity and wasn't able to connect on it."
Palmer, who hit Houshmandzadeh for two throws of 36 yards to set up the try, thought Houshmandzadeh got out of bounds on the first one but the refs kept the clock moving. Since there were only six seconds left, Palmer thought Lewis made the right choice to kick because it would be easy for the Bucs to guard the sidelines and the clock would run out on a pass over the middle.
"We thought we had an opportunity to kick the field goal if we got a little bit further than that," Lewis said. "But he said, 'Give me a shot.' Your chances of making the play there from the 40 aren't very good the other way. So, that was our best shot to get the points."
SLANTS AND SCREENS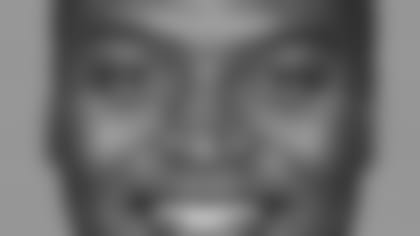 Tight end Reggie Kelly had his longest catch as a Bengal in 45 games on a 27-yarder in the third quarter. Chad Johnson finished the day with 403 catches. With 15 more catches he'll be in second place on the Bengals all-time list, vaulting past Cris Collinsworth and Isaac Curtis. Making the trip here this weekend were running back Chris Perry and defensive lineman Jonathan Fanene. Both worked out before the game and are eligible to come off the physically unable to perform list Monday.