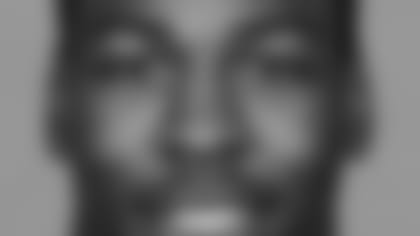 Four-time Pro Bowler James Brooks couldn't make Friday night's alumni dinner, but he made sure he caught the Saturday morning practice of Bengals rookie camp and spoke to the team at the close of practice.
"He told us never to waste a minute or an opportunity," said fellow Auburn running back Kenny Irons.
At 48 and the same-old 201 pounds, Brooks looks like he can still play. How long has it been since that trade that brought him from San Diego to Cincinnati? It was May 29, 1984, before a dozen of these kids were born. Two of them, seventh-rounder Chinedum Ndukwe, and tryout tight end Andre Harris, were born the next year. Last year it was Kentucky wide receiver Glenn Holt who parlayed a rookie camp tryout into 11 NFL games. This year the leading contender to get a contract out of the weekend is the camp's oldest player, cornerback Blue Adams, 27, who has played in 37 NFL games, 16 of them last season in Tampa Bay.
Even though he is working against the rawest of the raw (Fairleigh-Dickinson basketball standout turned tight end Andre Harris hasn't played football since high school and wasn't in camp Saturday) he still has been impressive enough to get the Bengals thinking the 5-10, 184-pound Adams might be able to help them.
When he gave up a pass over the middle in Saturday's afternoon session, head coach Marvin Lewis barked, "C'mon Blue, this is a rookie camp."
"I got a little too greedy. He put a little fish in front of me and I took it," said Adams of the route. "We were in zone and when I came up he ran something behind me and got it in there."
Adams, a University of Cincinnati product who was drafted by the Lions in the seventh round in 2003 before beginning his career in Jacksonville, chalks up the weekend to experience.
"You can learn from the kids," Adams said. "They're young, they're eager, they're fast, they're strong. That's a challenge in itself. There are no free lunches."
Adams and the rest of the tryout players get an answer Sunday after the camp closes with a morning workout.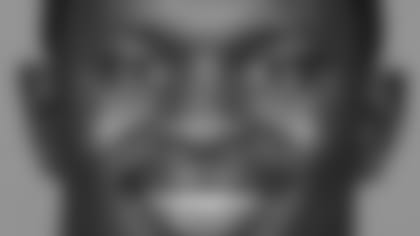 Fourth-round pick Marvin White is supposed to be the big hitter at safety, but he roamed for an interception of Jeff Rowe sailing up for grabs across the middle. Linebacker Earl Everett is the Florida Gator of the group, but White's TCU teammates called him "Gator" because he's from Louisiana. Rowe, the fifth-rounder, had a better day than Friday, and had more zip on the ball.
"There's a lot of information flying at you. Today it slowed down," Rowe said. "The quicker you can think, the more it slows down. If you're thinking what the play is called before you even look up at the defense, it's tough."
The 6-5 Rowe discounts concerns about moving out of Reno's shotgun.
"It's not a problem with everything else going on," Rowe said. "I was only in (the shotgun) for the last two years, so I was under center for three years. And when you're preparing for the combine and draft, that's all you do." Fullback Stan White, a free agent out of Ohio State, remembers the first Bengals-Ravens game in Baltimore in 1996 at now defunct Memorial Stadium. He was in sixth grade when Doug Pelfrey kicked a last-play field goal that capped the Bengals' 21-point comeback in the second half.
"I remember the winning field goal and that they came back to win" said White, who no doubt was on the Baltimore sideline serving as a runner racing still photos to the coaches.
"I must have," said White, when asked if he gave photos to Lewis that day. "I remember meeting him and not knowing what to say to the defensive coordinator."
White's father, a former Colts linebacker now a Ravens radio analyst, used him in Cincinnati last year as a spotter during the Bengals' 13-7 win in a Thursday night game. He says the Todd Heap jersey he wore that night "has been put into storage." Everett, who played against White's Buckeyes in the national title game, felt as if he knew Lewis for awhile when he called the undrafted Everett Sunday night after the seventh and final round.
"We were talking to Atlanta and Seattle, we were trying to get through to Seattle when he called," Everett said. "When the head coach called I figured they must have seen something they liked so I decided right then. I know he's defensive-minded. I've been keeping up with the Bengals. They're a great team on the rise. They get better and better every year. They have an ex-Gator player, (cornerback) Keiwan Ratliff, so I've been following them a little."
Everett is watching this weekend as he recovers from an ankle scope, but he thinks he's got a good chance to be on the field in 10 days when the team lines up with the veterans for the first day of voluntary workouts. No, he has no idea why he didn't get drafted, either.
"I hurt my hamstring a week before the combine and it locked up on me at the combine and I wasn't able to finish," he said. "But I was able to do pretty much every thing at my pro day."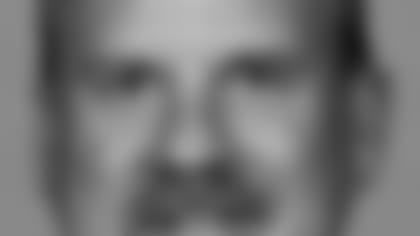 For the first time in his pro career, secondary coach Kevin Coyle is coaching a University of Massachusetts safety, which is what he was in 1974-75. The 21st century version is 6-1, 215-pound James Ihedigbo, here on a tryout after helping the Minutemen to the Division I-AA title game.
"First one; I don't think there have been too many," Coyle said with a smile. "I tell you, he's a smart kid and an athletic guy. He probably would have been a linebacker (in the '70s)."
Ihedigbo isn't intimidated by the leap to the NFL from the Atlantic 10. He says the players are "a little quicker," but he can adjust to it.
"The quarterback gets it out of his hand quickly. You look up and the quarterback is releasing the ball," Ihedigbo said. "There's not a big gap. I've got to show the ability to make plays, cause turnovers, show them that I can play downhill."