 MIAMI - Cornerback Leon Hall might make all the all-rookie teams, but strong safety Chinedum Ndukwe just might be the Bengals Rookie of the Year.
Has there been a Bengal who has done more in his first two starts? Last week against Cleveland, Ndukwe had two interceptions and 12 tackles. In Sunday's 38-25 win he returned a fumble 54 yards for a touchdown early in the third quarter to break the game open at 28-10.
Complete with a goal-post dunk.
"Basketball is my favorite sport," said Ndukwe, who added four tackles and a pass defensed. "You always dream doing something like that. I've been planning it. You see Tony Gonzalez always do that and I wanted to give it a try."
It looked like he'd been there before even though the last time he scored was for Coffman High of Dublin against Gahana in the Ohio prep playoffs. The play came off rookie quarterback John Beck's first play of the game after Justin Smith's tackle drove Cleo Lemon out of the game with an injury that didn't allow him to return.
Beck simply took his eyes off a shotgun snap on third-and-nine from the Bengals 36.
"I was just at the right place at the right time and I try to be around the ball as much as I can," Ndukwe said. "With a new quarterback coming in, you see that often with the bobbled snaps and stuff.
Beck recovered to lead Miami to two touchdowns and, like Ndukwe, scored his first NFL touchdown on a two-yard sneak.
"I was trying to go on with the play before I got the football," Beck said. "It's simply you've got to get the ball before you can make a play. I tried moving too quickly before I had the ball."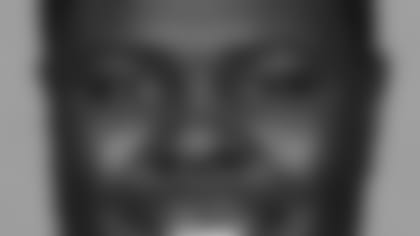 FROSTEE SIGHTING:
After being inactive for the last six games, defensive end Frostee Rucker dressed and came up with three tackles. The coaches put down defensive tackle Michael Myers to do it, and the future seemed to be beckoning. Tackle Jonathan Fanene added a sack on third down for his first of the year. Fanene received more and more playing time the past month inside on passing downs. He also had a quarterback hit and a tackle.
SLANTS AND SCREENS After rushing 10 times for just nine yards in the first half, Bengals running back Kenny Watson got more room and went 60 yards in the second half on 11 carries. It looked pretty simple. The Dolphins were putting eight and nine men in the box to stop the run and quarterback Carson Palmer exposed the coverage with his best passer rating of the season (121.4), sixth 300-yard day of the season (316) and 13th of his career.
"They were trying to stop the run but we ran it when we needed it late in the game," said Watson, who got a nice kick-out block on the linebacker from fullback Jeremi Johnson on his two-yard touchdown run with 10:03 left in the game.
Watson finished the season with a career-high 763 yards to lead the Bengals, the lowest total to lead the club since Harold Green's 661 in 1995. Green did it on 171 carries, Watson on 178. Right tackle Willie Anderson didn't start but played in a rotation with Stacy Andrews and reported his hamstring felt fine after the game. "When we got the game in hand, Paul just took me out," he said of offensive line coach Paul Alexander. Shayne Graham's 30-yard field goal with 2:16 left added to his team season record of 31 made and he ended up with 129 points, two shy of his 2005 club record, but the second best performance in Bengals history. He now owns the three top scoring seasons.