Marvin Lewis may have second-guessed himself, but he was furious with his defense that continually gives up the big play and showed no signs of improving in the wake of Sunday's 24-13 loss to Pittsburgh.
"Ridiculous," said Lewis, still seething after his postgame news conference and radio show. "Cover your man. Why do you think they put No. 10 in the game?"
On a day the Bengals could coax only one pass longer than 20 yards (T.J. Houshmandzadeh's 28-yarder), No. 10, Santonio Holmes, stretched the field for 42 yards on the Steelers' second series and shifted field position and momentum. Even though Holmes never held on to the ball and the Bengals lost the replay challenge, it kept up the disturbing trend of the secondary getting beaten badly down the field early and then the defense giving up a bad touchdown at the end of the half.
On the Holmes play it was rookie cornerback Leon Hall, who also got used on the next snap when wide receiver Hines Ward double moved past him and was wide open for a 21-yard touchdown catch.
It didn't help that there were just 10 men on the field.
"It's tough enough when you have 11 guys, but when you have 10 guys, that makes it even harder," said free safety Madieu Williams. "They were catching us in substitutions like that the whole game. It's pretty much a chess match." But Lewis said since the 11th guy was a defensive lineman, it had no affect on the play. Hall, who got beat in Seattle on the third snap of the game for a touchdown, said he was fooled by the double moves of Holmes and Ward and not quarterback Ben Roethlisberger's pump fakes.
"It's all about my discipline," Hall said. "I was trying to do a little too much outside the defense. That hurt us."
But the play that really hurt the Bengals came the snap before the two-minute warning in the first half. Running back Willie Parker lined up in front of Roethlisberger in the shotgun and he took a delayed handoff for a 32-yard run on the wraparound draw aimed at the right side. That was the snap after Lewis felt his defense could hold the game at 14-6.
"We let them score," said right end Justin Smith. "We can't keep letting teams score on us early in the game and then let them score at the end of the half. We're not getting that done. We're just not very good right now."
Asked what happed on the play, Smith said, "It worked. ... Play in, play out, we have to be a sound, better team. Every time we give up an explosive play, it's a touchdown."
Lewis was also muttering about missed tackles. There were countless ones on Roethlisberger, a guy that just refuses to go down on the first two hits. But the missed tackle on Steelers fullback Cary Davis on the second snap of the second quarter had Lewis fuming.
With the Steelers leading, 7-3, and facing a second-and-nine from their 21, linebacker Landon Johnson appeared to have Davis wrapped up back at the 15-yard line on a blown pass in the right flat. But Davis got away to the left and skittered all the way to the 26 for a five-yard gain.
That set up a makeable third-and-four and Roethlisberger found tight end Heath Miller running down the seam for a 23-yard gain.
Roethlisberger killed the Bengals on third down, many times shaking off would-be sackers and hitting the third and fourth options after the play broke down. "We didn't do a good enough job of getting him on the ground," Lewis said. "He is a big, strong man, and we have to wrap him up. You have to tackle him up high or he is going to be able to release the football."
How about that killing 3rd-and-4 from the Bengals 45 in the drive the Steelers went up 14-3? A blitz by linebacker Robert Geathers flushed Roethlisberger from the pocket and with defensive tackle John Thornton pulling him down, Roethlisberger flipped a seven-yarder to Holmes racing in front of cornerback Deltha O'Neal.
"It's a little like backyard football," Madieu Williams said. "The guy's scrambling, they get open and the guys do a good job of that. You can tell it's something they practice. When he's scrambling, he's not looking to run. He's looking to find an open guy. If he's running this way, a guy's running (that) way, he's throwing the ball across his body and keeping the chains moving. They do a good job of that."
It was one of those games where the Steelers did everything the Bengals didn't do. The Steelers stopped the Bengals on third-and-goal but the Bengals couldn't when they let Roethlisberger hit Hines Ward on a six-yard pass over safety Chinedum Ndukwe and in front of Williams.
"They made a play," is what Williams said, and the Bengals couldn't make the same kind of play in the secondary that Pittsburgh was doing on the other side of the ball.
"They just play sound in the secondary," Houshmandzadeh said. "They're not supposed to let you get behind them and they don't let you get behind them. So it takes you making a play and we didn't do it."
While Lewis fumed, Mike Tomlin talked about staying poised in the face of adversity. Just the kind of "don't flinch" stuff that Lewis always talks about. For the Steelers, that was giving up Chad Johnson's 14-yard catch on fourth-and-seven.
"They are going to drop back and throw the football, and they are going to make some plays. You can't get down on yourself, and you can't blink," Tomlin said. "You have to move forward. The next snap is the most important one. Regardless of what happened throughout the course of that football game, I felt like our guys did that. We had them fourth-and-seven in the second half, and they converted that first down, and they went in and scored. I looked at each of the men's eyes as they came off the field after that drive, and there was no blink in them. They knew they had to take the field again. They knew that we would need them to step up."
On a day the Bengals defense blinked, Justin Smith had his eyes wide open.
"We're a bad defense right now," he said, "and we have fix it."
REALLY BIG BEN: Roethlisberger, the Findlay, Ohio native, lifted his NFL record to 9-0 in Ohio, 5-0 in PBS and 1-0 with Ken Anderson as his quarterbacks coach against Anderson's old team.
Before the game, Anderson played catch with Roethlisberger, but Roethlisberger says Anderson's biggest assistance has been after games as they break down various plays. Anderson was known for being safe with the ball, and on Sunday, Roethlisberger threw only his sixth interception in seven games after chucking 26 last season.
That came in the red zone on a play Roethlisberger was being chased, one of those scrambling plays that he usually found one of his own guys instead of cornerback Deltha O'Neal.
"I think that we are all getting comfortable with expecting those kind of plays from him, because that is what he is capable of," Tomlin said. "He is tremendously talented, and very smart. Generally, a great decision-maker under those circumstances when plays break down. I think potentially, that's what makes him different than most. He remains calm, and he makes good decisions as those plays break down. I know he had one that he wished he had back, but that's football."

NIP AND TUCK: With the Bengals trying to keep it at 21-13 early in the fourth quarter, they appeared to get a break when linebacker Anthony Schlegel batted the ball out of Roethlisberger's hands as he scrambled and the ball rolled out of bounds at the Steelers 29, a loss of 14 yards. But the refs ruled it was an incomplete pass.
"It would end up being the tuck rule and we would not have gotten the ball," Lewis said. "Chances are it would end up being a tuck, from what I saw. He was trying to bring the ball back."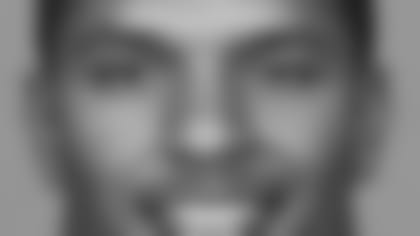 WATSON DOWN:
The Bengals suffered their only turnover at the worst time when running back Kenny Watson fumbled at the end of a four-yard run off a shovel pass. The play that worked so well last week in the win over the Jets blew up when linebacker James Harrison stripped Watson from behind at the Pittsburgh 16 and recovered it at the 12. It was the first time this season in 21 trips the Bengals had a turnover in the red zone and didn't get at least a touchdown or field goal.
It was a busy play. Watson had to leave the game for good when he took left tackle Levi Jones' knee in the helmet, and the Bengals challenge on the fumble was denied.
"It was disappointing. But for me, the biggest disappointment is not taking care of the football," said Watson, who said he'll be OK for next Sunday. "I think I cost us today. You can put this one on me today. Something I take pride in is taking care of the football." SUBDUED CHAD:
Chad Johnson is still struggling against the Steelers (he hasn't had a 100-yard game since 2003, a touchdown since 2004, and dropped two balls Sunday), but he's a changed man. For the second straight game he didn't talk to the media. In fact, he didn't talk the entire week.
On his weekly segment on Cincinnati's Fox 19 Sunday night, for which he's paid, a subdued, somber Johnson said, "I'm supposed to be the distraction, so I'm just going to go out and play."
SUPER SUB: The Steelers lost a key guy in their game plan during the first series when fullback Dan Kreider got dinged and lived to tell about it when Carey Davis came off the bench and helped the Steeleers rush for 160 yards.
"We wanted to attack downhill on some bubbles. He's a good isolation blocker," Tomlin said of Kreider. "Many times, we have quite a few guys offensively that are capable of contributing to us. There are 11 guys in the huddle that represent us as starters. We know that Dan is a great isolation blocker, and that was the plan today. ... That was the plan today. We faced a little adversity when he got hurt, but the guys stayed the course."