 Through the fallout Chris Henry's agent said his client went back to work Tuesday when the Bengals resumed their voluntary workouts at Paul Brown Stadium.
Marvin Frazier, who refuted Monday's claim by a Kenton County prosecutor that Henry failed a drug test, said he had no word late Tuesday afternoon if the prosecutors had officially cleared Henry but remains confident they will.
"He just continues to do what he has been doing for a long time now and that's doing everything that's he's been asked to do by whoever has asked him," Frazier said. "Whether he's upset or not by what's happened, he just continues to work out with his teammates and stay in shape."
At Wednesday's practice the coaches should have a better grasp of the progression of the crop of wide receivers that will be asked to replace Henry for the first eight games of the season. The Wednesday session was originally scheduled to be open to the media, but a team schedule change has closed media access for the day.
The questions surrounding Antonio Chatman, Tab Perry and Bennie Brazell have all centered around speed and not because they can't run but because all three missed virtually the entire last season with significant injuries.
(But don't forget Glenn Holt.)
In fact, last week Perry lit up a reporter after it was written that Perry isn't the burner that Henry is.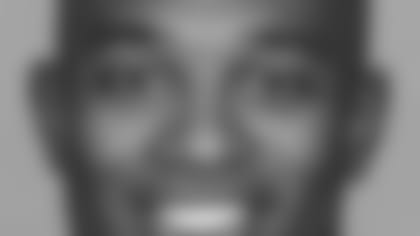 Perry, who missed all but two games last season with a hip injury, insisted that he's faster than Henry in a 40-yard dash. All indications are that Perry is rounding into form as he heads into the ninth month since the Sept. 17 injury against Cleveland.
Perry didn't even read the slight. He was alerted to it by fellow receiver T.J. Houshmandzadeh, still in California as of early this week but still quite interested. It sounds like Houshmandzadeh, tending to personal matters, is going to be here for the June 1-3 mandatory minicamp.
Which means the other four are going to get plenty of reps if Houshmandzadeh isn't here for the final two voluntary sessions, this Wednesday and Thursday, before the mandatories.
Brazell, the Olympic hurdler, had some concerns last month about the ability to regain his speed after tearing the posterior cruciate ligament in his knee on the only catch of his rookie preseason, a 25-yard touchdown against Green Bay.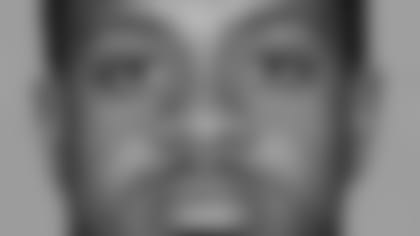 But observers on the field last Tuesday felt Brazell looked as fast as he did in last year's very impressive camps, although they felt he was rusty when it came to catching.
The 5-9, 175-pound Chatman caught just three balls in his only three games as a Bengal last year, a season pretty much shot when he injured his groin during the first weekend of training camp. He has gone from undrafted free agent to catcher of 71 NFL balls because of his speed. First reports last week were that Chatman may be even quicker than last year but that he also has to get his hands more in sync.
Holt, last year's tryout rookie from Kentucky who hung on the squad and caught one ball in 12 games, also got some love last week for the confident way he ran his routes.
DELTHA DAWN? No word if cornerback Deltha O'Neal is going to show, but Steve Feldman did confirm Tuesday that he's O'Neal's new agent.
Feldman wouldn't address O'Neal's reasons for absence, saying only, "He's a new client and I'd like to take a few days to review his situation."
CLINIC TIME: More than 300 children participated in safety Madieu Williams free football clinic at South Avondale Field this past weekend While the staff focused on skills, sportsmanship, and teamwork as well as building self-esteem both on and off the field, each participant received a T-shirt, football and refreshments.
They also had the chance to meet Williams, teammates Herana-Daze Jones and Keiwan Ratliff, and head coach Marvin Lewis and secondary coach Kevin Coyle.
During the clinics, Mercy Hospitals provided free health screenings for all parents at the U.S. Bank Boys & Girls Club.