---
--- Pollack: Out for Sunday's game
GEORGETOWN, Ky. - Bengals head coach Marvin Lewis cut practice short by 45 minutes Thursday in the face of a late-afternoon thunderstorm that rocked Georgetown College.
Lewis will most likely get some of it back in Friday's last public practice of training camp at 3 p.m. before they break camp Saturday. The players spent Thursday night being regaled by the rookies in the annual rookies skit, but on Friday they will still have to face their linebacker situation.
David Pollack (hamstring) has been ruled out of Sunday's preseason opener. He has looked good simply walking around, and the Bengals would really like to get him back for that second game in Buffalo a week from Friday.
The club just can't seem to get any continuity at backer. After the Odell Thurman suspension last month, Brian Simmons moved from weak side to middle. Now with Pollack out, there have been all kinds of players rotating next to Simmons on the strong side.
The last time Simmons played inside, from 1998-2002, he basically played with the same four backers around him for five seasons: Takeo Spikes, Steve Foley, Adrian Ross and Canute Curtis. Now, he could have as many as three SAM backers next to him in the next few weeks if Pollack isn't back soon.
"Yeah, we haven't had a lot of stability there, but there's nothing you can do about it," Simmons said. "You play the hand you're dealt and move on. A lot of guys are going to get snaps and that's a good thing."
Linebackers coach Ricky Hunley stands by his pronouncement that "all my guys have to play every position. Landon (Johnson) has to play will and SAM. Rashad (Jeanty) has to play SAM and nickel (defensive end). Marcus (Wilkins) has to play will and SAM. Caleb (Miller) has to play will and mike."
LINEBACKER LOOK (Do they keep six or seven?):
Odell Thurman: Second-year middle linebacker suspended first four games for violation of the NFL's substance abuse policy. He won't count against the final 53-man roster.
David Pollack: No. 1 pick of 2005 whose transition from college defensive end to SAM linebacker drops him down to end on passing downs has been slowed by injury. After a full training camp, the coaches were looking at him for a breakout season, but he's hurt again with a hamstring injury.
Brian Simmons: After head coach Marvin Lewis moved him outside upon his arrival in 2003, Simmons is back in the middle where he played his first five seasons. Until Thurman comes back Oct. 2.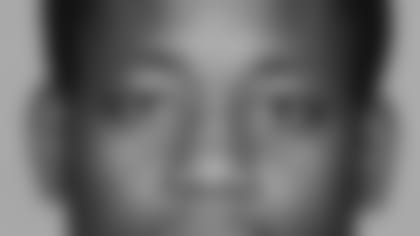 Landon Johnson:
Maybe the versatile and best backer on the team. After leading the team in tackles as a rookie middle backer in 2004, he is taking over for Simmons on the weak side and can also play strong.
Ahmad Brooks: Intriguing rookie picked in the third round of last month's supplemental draft. Backing up Simmons in the middle, he has shown flashes of why he'll start in this league. He's a 260-pounder that can hit and run, but how long does it take him to figure it out?
Caleb Miller: Third-round pick in 2004 who has never reached his promise because of nagging injuries. But he's having an excellent camp, showing that his ankle miseries are a thing of the past and he looks to have recaptured the speed that will make him a big plus on special teams.
Marcus Wilkins: A weak-side linebacker who has been a special teams staple the past two seasons, finishing No. 1 and No. 2 in tackles the past two seasons.
Rashad Jeanty: A CFL refugee playing in Pollack's spot, he has been very impressive making the transition to SAM after logging 13 sacks the past two seasons in Canada. At 23, he has already played in more pro games (37) than anyone on the unit except Simmons, Wilkins and Hannibal Navies.
Hannibal Navies: A valuable guy picked up just before the season started who ended up playing the second most snaps on special teams with 266. His injured shoulder has put him on the shelf much of camp, and behind in this very crowded roster fight.
A.J. Nicholson: Fifth-round pick who played outside at Florida State has been moved inside and looks pretty comfortable. His fate, like most of his backer peers, will be decided by special teams and he'll have a leg up because he's young, cheap, and a draft pick.