[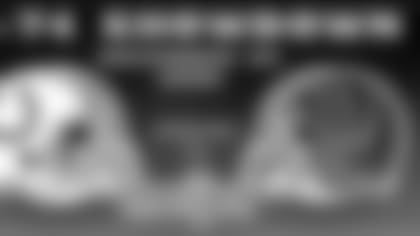 ](http://www.meijer.com/)
Posted: 3:15 a.m.
The playoff atmosphere is snapping, crackling and popping around Paul Brown Stadium.
With the 9-0 Colts poised for Sunday's game, the press box is loaded to its 175-seat capacity with at least a dozen national NFL writers scheduled. The Bengals have sent invoices for playoff tickets to season ticket holders, Chad Johnson is talking about dusting off "The Ickey Shuffle" for the playoffs, Ickey Woods is comparing the 1988 Super Bowl team to this one, and the Bengals remind Archie Manning of this Colts team when it was on the verge.
PLAYOFF TICKETS: The NFL has instructed the Bengals to begin preparing for playoff games at PBS and the club has sent playoff invoices and an additional playoff ticket request form to season ticket holders. Payment in full for invoiced playoff tickets and additional ticket requests must be received by Dec. 2. The NFL determines ticket prices and handling fees, and seats are sold as a two-game package only. Click here for more playoff ticket information.
NATIONAL VOICES: The national media is descending on PBS with no less than a dozen NFL writers who bounce around to the top games every weekend. Here is a sampling of their take on Sunday's game:
Charean Williams, Fort Worth Star Telegram: I think the Bengals can hang with the Colts because they can run the ball, but I wonder ranked 24th against the run if they can make some of the stops that are going to be necessary. I give that advantage to the Colts, but I don't think they'll win it until the end, something like 24-21.
Sam Farmer, Los Angeles Times: The Bengals couldn't stop the run against Pittsburgh. And the way the Indy defense puts on pressure, I see the Colts winning pretty handily. I'd say 28-10. In the last three games the Colts have played against the Bengals, they've outscored them 69-16 in the first half. If they get up on a team like that early, they can really rush the passer. Since 2003, the Bengals are 3-16 when they score less than 21 points, 20-2 when they score more than 21
John Clayton, ESPN.com: The Bengals are for real, but the Colts win a close one by what could be 24-21. They have a matchup problem with the Colts in the running game. I can see the Bengals getting out to a lead, but the Colts are just so patient. They wear you down and they get into the second half, and they throw the ball and pick you apart. It's going to be a good game, but I think the Colts' patience does it for them and Peyton gets that fourth-quarter drive he needs.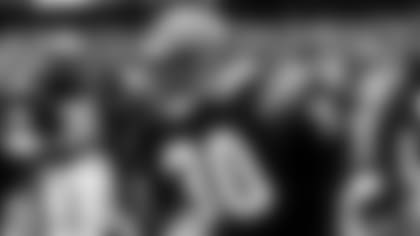 Ickey Woods breaks out the "Ickey Shuffle" during Cincinnati's 1988 Super Bowl season.
THE SHUFFLE:
Bengals wide receiver Chad Johnson says he's not pulling out "The Ickey Shuffle" for Sunday's game as per rumors for his next touchdown celebration. But he's readying it for the playoffs, which is when former Bengals running back Ickey Woods had his most memorable dances with three postseason TDs on the way to Super Bowl XXIII after the 1988 season.
"I would just tell him to do it right. Pull out the film and watch," Woods said Wednesday. "I don't mind that he would do it. I like the way Chad brings excitement for the fans and a spirit. That's what I was trying to do. It's not about any 'me' motivation."
Woods, who still lives in Cincinnati, doesn't have a favorite Chad dance. But he's coming to the game Sunday anyway. His advice? "Hold (Colts running back) Edgerrin James to under 80 yards."
He thinks Carson Palmer is more accurate than his quarterback, Boomer Esiason, "but Boomer had more (emotion)."
He loves how hard running back Rudi Johnson runs but, "We're different; I was more of a punishing runner," Woods said. "Rudi is a slasher, he'll pick his spots and then take it upfield. I like watching him play because he runs so hard."
PEYTON APPROVES: Colts quarterback Peyton Manning thinks it's "pretty neat" that Bengals quarterback Carson Palmer and wide receiver Chad Johnson drove to Indy last year to watch him and wide receiver Marvin Harrison work in a Monday night game.
He was shocked when he read they wore their jerseys in the RCA Dome and mused on his Wednesday conference call with the Cincinnati media that he always thought that would be a good disguise.
"Wear my No. 18 Colts jersey out to dinner," Manning said. " 'That looks like Manning, but that can't be him. He wouldn't wear his jersey.' "
But Manning liked the fact that Palmer and Johnson simply got in the truck together.
"I like teammates that do stuff together off the field," said Manning, who has been to Harrison's Philadelphia home and has hosted Harrison at his home in New Orleans.
"I'm not sure what they got out of watching the game," Manning said. "But I can guarantee they got something productive out of the two-hour car drive. That could be a good experience - bonding. It can win a game for you somewhere down the road."
Archie Manning, Peyton's father, the former Saints great, says the Bengals remind him of the '99 Colts team that went 13-3.
"That was Peyton's second year and they had an explosive offense with a lot of great receivers and it was (running back) Edgerrin James's first year and he ran well," Archie said. "It's going to be a very interesting game."
Especially if the weather forecast holds up. The National Weather Service in Wilmington, Ohio, is calling for mostly cloudy skies with temperatures that dip below 40 once it gets dark. It looks like any snow or rain is going to be gone by mid-afternoon, and the winds are only supposed to be about 10 miles per hour.
Which means it's going to be a better day than the one that was in Indy and Cincinnati on Wednesday. The Bengals worked amid the stiff wind and 30-degree temperatures of Paul Brown Stadium, while the Colts practiced at their Union Federal Football Center's indoor facility. But head coach Tony Dungy opened the doors to bring the weather in.
"It's really kind of the best of all worlds," Dungy told the Indy media. "We've got the wind and the weather and we've still got some good footing to get our work in, so it worked out pretty well."
SLANTS AND SCREENS
WEBSTER HOPEFUL: Bengals linebacker Nate Webster (knee), still on the physically unable to perform list (PUP), said he won't dress for practice this week. Asked if he can play by the time the Bengals have to make a call on his status Nov. 28, he said, "Yes, and I say that with a smile on my face."
PLAYING TO THE SCHEDULE: One of the big stats of the game is the record of the teams both teams have played. The Bengals stand at 33-48, the Colts at 26-55. Asked if both teams need each other to make their records legit, Peyton Manning said, "I don't have an answer to that. We've had some tough games and played some good teams."