 Levi Jones showed up at practice and Chris Perry showed up for lunch Tuesday in the constant stargazing of the Bengals injury list and head coach Marvin Lewis didn't rule out Jones starting the next game and Perry starting the season on the roster instead of the physically unable to perform list.
It's the first time Jones has appeared in No. 76 since leaving the regular-season finale back on New Year's Eve at the end of the first half because of his knee problem and Lewis said he'll play Monday in Atlanta if there are no setbacks.
It's the first time Perry has been with his teammates since training camp opened. He's been in Atlanta rehabbing a dislocated ankle, an injury that Lewis said back in the spring would probably place him on PUP at the start of the season for the second straight year and not allowing him to play until October.
But on Tuesday, Lewis said he would only deal with the present and said he didn't know if Perry could be ready in September and that the decision hadn't been made because "we don't know yet." If a player goes on the practice field before the final 53-man cutdown, he's not eligible to go on PUP.
Offensive line coach Paul Alexander said Jones' emergence gave the club a lift, but he wants to only go day-by-day with him.
"I'm no soothsayer. I'm not going to get into speculation. I'm just taking it day-by-day and today he looked good," Alexander said. "He's one of the top left tackles in the league, he's tough, he plays hard. It means a lot to have a guy like that back."
Lewis wouldn't say if Jones would start in Atlanta, the club's third preseason game and the one viewed around the NFL as a team's dress rehearsal for the season opener. Lewis would only say, "We'll see how he does during the week and if he feels like he can we'll give him some snaps."
Lewis also wouldn't say if Jones' availability allows the Bengals to switch left guard Stacy Andrews to right tackle while Willie Anderson tries to finish his foot rehab because Andrew Whitworth can move from left tackle to left guard.
Perry wouldn't get into his rehab, injury, or timetable (other than, "It feels all right") because "I don't want them saying 'Why did you tell them that?' " he said.
But he can't hide his frustration over his four-year career: Years 3 and 4 started the season on PUP. Rookie year gone with a sports hernia that cost him 14 games. A total of 22 games played out of a possible 49.
"You can't put a measure on how frustrating it is," Perry said. "Never been hurt in college and come here and it seems like the only thing I can do is I get hurt."
When asked if he could/or when he could get on the field Perry said, "It's up to them."
Perry appeared to be on the outside looking in when the Bengals drafted Auburn running back Kenny Irons in the second round, a clear sign back in April they didn't think Perry's speed and pass-catching abilities would be available.
Now that Irons is lost for the year with reconstructive knee surgery?
"I'll be back, hopefully, when I'm healthy," he said.
Asked if Irons' injury brought back memories, he said, "It doesn't bring back memories. I'm hurt right now. ... It was like, 'Damn, he didn't even get to start. Got stopped before he started.' It sucks."
TROTTER TALK: If the Bengals are interested in former Eagles middle linebacker Jeremiah Trotter, they had not contacted his agent by late Tuesday night.
Trotter visited the Bengals during the 2004 offseason after the Redskins released him, but he decided to make up with Eagles coach Andy Reid and return to the team where he started as a third-round draft pick in 1998. Trotter, who played for Lewis in Washington during the 2002 season, went to one of his four Pro Bowls in '04 and is seen as a superb locker-room influence and winner.
Trotter was scheduled to make more than $2 milion this year, a cost that would be prohibitive to the Bengals. They are hoping second-year player Ahmad Brooks grows into the job in the middle even though he's had mixed results early. They moved veteran Ed Hartwell from backing up Landon Johnson at weakside to backing up Brooks two weeks ago, but claimed it wasn't because they are dissatisfied with Brooks.
With Trotter 30 years old and some nicks in the armor, and Hartwell the oldest backer at 29 after releasing 32-year-old Brian Simmons in February, the Bengals may not be enamored of going thirtysomething at that spot again.
With Eric Henderson going on IR, the club losea an athletic young guy who would have helped on special teams and Trotter won't.
Also, Trotter is said to be mulling retirement. LEWIS SURGERY:
Lewis undergoes surgery Wednesday to repair torn tendons in his left ankle.
The procedure will be performed by Dr. Jim Amis at Good Samaritan Hospital. The Bengals schedule won't be altered, and assistant head coach Paul Alexander will stand in in the event of any Lewis absence.
"The timing of this is not what I wanted," Lewis said Tuesday in a news release, "but I've been counseled it's the best plan to ensure that I can be fully productive during the regular season."
The Bengals are scheduled to practice Wednesday. THURMAN CASE CONTINUED:
According to
The Cincinnati Enquirer
, Odell Thurman's probation violation case has been continued for two more weeks so he can get a lawyer. But not before Hamilton County Common Pleas Judge John Burlew blasted the NFL's hypocrisy for suspending Thurman for another year because of violations of the league's substance abuse policy.
"This case upsets me more than anything else, primarily ... with the National Football League," the paper quoted Burlew. "The allegations are that you had a legal substance—alcohol—in your body, a substance which they advertise from and get money from, millions of dollars a year from."
After not hearing from the NFL or NFL Players Association about his bid to appeal NFL commissioner Roger Goodell's second year-long suspension of Thurman, Thurman's agent-attorney John Michels last week filed a claim against the NFL for disability discrimination. The hope is that the U.S. Equal Employment Opportunity Commission will opt to reinstate Thurman.
Even though Thurman has admitted in court that he'll always be an alcoholic, Michels said the NFL shouldn't perceive him as one because he hasn't had an incident with alcohol since his Sept. 25 DUI arrest.
The NFL's issue with Thurman appears to be how much he embraced the rehab program when it came to communicating with the league. His representatives have indicated they felt Thurman did what the NFL asked.
The Enquirer reported that Thurman was arrested Aug. 7 for failing to report to his probation officer by July 24, two days before Goodell suspended him for another year. The paper said he served six days in an alcohol-treatment program.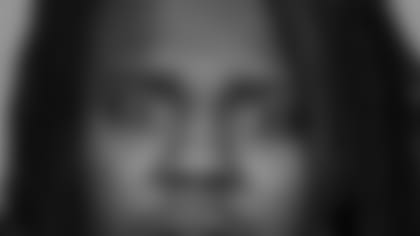 HENDERSON TO IR:
The Bengals on Tuesday placed first-year linebacker Eric Henderson on the Reserve/Injured list. Henderson suffered a wrist fracture in Saturday's home game against New Orleans. With rookie linebacker Earl Everett returning to practice this week, he would appear to have the edge for the seventh and final backer spot behind Landon Johnson, Ahmad Brooks, Rashad Jeanty, Caleb Miller, Ed Hartwell and Andre Frazier.
Defensive end Robert Geathers (ribs) expects to be back for the opener. Running back Quincy Wilson (ribs) didn't practice for the second straight day. Sitting out after walking through Monday were defensive backs Herana-Daze Jones and Brandon Williams.
Henderson is disappointed about getting shelved for the year, but he's more relieved that the surgery was done even before the game was over Saturday night.
"It was something they said they had to get done right away and I'm glad they did it as quickly as they did," Henderson said.