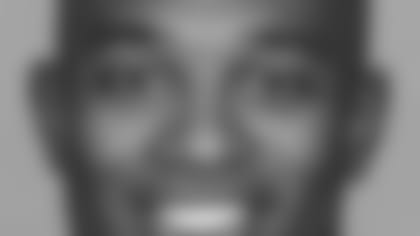 GEORGETOWN, Ky. - The hits just keep coming.
Tab Perry, the leading candidate to be the Bengals' third wide receiver, insists he's fine and will be back in a few days. But he's causing much concern as he heads to Nashville on Thursday to be checked by hip specialist Dr. Thomas Byrd after he says he had an MRI.
Plus, the Bengals lost their third tight end in three days with Tim Day ticketed for arthroscopic knee surgery Friday and will be on the shelf for "a couple of weeks," according to head coach Marvin Lewis.
And another wide receiver, Glenn Holt, went into the locker room with a strained hamstring during Monday night's practice on Fireworks Night at Georgetown College before an estimated crowd of 4,000.
"I don't know if we cut back on reps or what, but I'm sure Marvin will figure something out," said offensive coordinator Bob Bratkowski.
Since the Bengals are down to two tight ends after Day hurt his knee Monday morning, Bobby Blizzard suffered a disc injury in his lower back Tuesday, and Sean Mulcahy injured his neck Monday, the first order of business Thursday is most likely to add a tight end.
But it won't be Ronnie Ghent, the three-year practice squad tight end released last month. He's signed with the Saints.
"The thing it does is it puts a lot of stress on Daniel (Coats) and Reggie (Kelly)," said Bratkowski.
The fatigue appeared to catch up to Coats on Wednesday night when the free agent rookie from BYU dropped two touchdown passes in what has been a fine camp.
"I'm sure he'll bounce back," Bratkowski said. "He's done a very good job. Tonight was kind of out of the ordinary for him. He's had a good camp. When the pads went on, he's a good legitimate blocker and he maintained his speed and quickness in the pass game."
Perry, who missed all but two games with a hip injury last year, ran to the locker room after signing autographs Wednesday and is confident it's not connected to the severe bruise that sidelined him last year.
"They just want it to calm down," said Perry, who says he's not aware of an MRI result. "It's fine. I'll see the specialist tomorrow, be back tomorrow night and hopefully be back Friday. I've been running around and cutting."
With the team's top three kick returners shelved in Perry, Holt and Antonio Chatman, former LSU punt return ace Skyler Green is getting a look, as is another second-year wide receiver, Bennie Brazell. PRAISING BROOKS:
Ahmad Brooks officially emerged from Marvin Lewis' doghouse Wednesday morning when the Bengals head coach looked at the kickoff team.
It was special teams, or his lack of enthusiasm for same, that basically benched Brooks for the last seven games of his rookie year.
"Today with kickoffs, it's just totally different from a year ago," Lewis said in a news conference. "Here he is, probably the starting linebacker on the football team, but he is working on the kickoff team as though he is still trying to earn a job, doing it like he did last year. Last year we were telling him to go and use that speed, and now he has it and is playing with it all the time. Physically when we played live the other day, you could feel his presence."
Lewis indicated Brooks is now running the huddle and relaying the signals.
"Last year he was trying to get himself lined up, for the most part. Now he is able to put other people in position, and that is a good thing," Lewis said. "He is able to get us correct if there are adjustments that need to be made. I hear him making those adjustments from the sideline. I think those are things that a year ago, he would have to get on the second time around."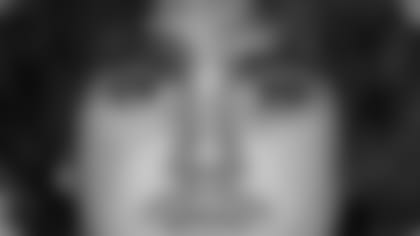 KIEFT BACK:
Left tackle Adam Kieft had his foot X-rayed and there is no sign that he broke his foot stress fracture again. He figures he can return Thursday.
Tight end Bobby Blizzard won't be back by then, but he may return at some point after being strapped onto a board when he was hit in the back by another offensive player in a live goal-line drill. Lewis said it was a pre-existing disk injury that got jarred and he's back in camp but it's not known when he'll return.
LIFE'S TWISTS: Stan White, the former linebacker for the Colts and Lions and later the USFL, got a chance to get away from Baltimore to see his son practice at his rookie camp. But barely did he get settled when former Ohio State fullback Stan White suffered a high ankle sprain and looks to be lost for about three weeks. He was on the field Wednesday morning in a high-cut boot.
"He went to Ohio State, I went to Ohio State and I was drafted in the last round (the 17th in 1972) and played 13 years and he's an undrafted free agent who's got a good shot," White said. "There are similarities. But it's tough now with this injury. That didn't happen to me. I had a quad problem and I kept practicing the whole time and I was lucky it didn't rip all the way."
Times have changed. When White played under Howard Schnellenberger in Baltimore, he reported July 6 and spent 10 weeks in two-a-days in pads every day.
"This is a much easier practice now," he said nodding at the field. "And it's probably the way it should be with the salary cap and the way guys keep in shape.
As a rookie White played behind a trio of pretty good linebackers in Hall of Famer Ted Hendricks, Pro Bowler Mike "Mad Dog" Curtis and Ray May.
"We had a lot of veterans get traded and I ended up starting my second year and for the next 12," said White, a Kent, Ohio product whose big thrill was making his first start in Cleveland Stadium in the building where he used to go watch the Browns as a child.
The 225-pound White remembers knocking Bengals quarterback Ken Anderson out of a game and then former Buckeye and Bengals running back Archie Griffin once told him he also knocked him out.
"But I wasn't known as a big hitter. They must have already had concussions," White said. "Anderson just took off running. I stuck my arm out, and he ran into it."
White, part of the Ravens radio team, got a break with the preseason schedule because the Bengals open a week form Thursday and the Ravens don't go until the weekend. But with his son shelved, he won't make the trip to Detroit.
And he's used to making some outrageous trips. He still helps coach his son's old high school team, The Gilman School, on Friday nights, and last year he jumped in the car to head to wherever the Buckeyes were playing Saturday before catching up with the Ravens on Sunday.
He watched Lewis' career as a defensive coordinator in Baltimore convinced he could take the next step as a head coach. He remembered that first season in 1996 when Lewis ended up with guys like Maxie Baughn on his staff. Baughn had already been White's defensive coordinator with the old Baltimore Colts and the Lions.
"I was wondering how he was going to handle that, but he stepped in like he was born to do it," White said. "No hesitation. He took control. He took charge and got players going. They had some bad defenses in the beginning, but he persevered and they ended up having one of the best defenses of all time."
"(Lewis) is the perfect fit for here," White said. "They needed structure and he brought it to them." LOOKING FOR MORE:
Lewis admitted safety Madieu Williams had a 2006 he thought could have been better. But Williams does, too.
"He's a better player than that. I think he was a little disappointed," Lewis said. "I think he felt like he could have been put in situations to make more plays, and maybe we should have put him in situations to make more plays. He and I were both disappointed."
But now that Williams is nearly two years removed from shoulder surgery and he has some family issues resolved, Lewis sees "a different guy."
"He doesn't have all those pressures on him. You can see his smile again," Lewis said. "You see it in his play. I think having the whole year to train has been good, and I see a different rapport between he and (strong safety) Dexter (Jackson) than we were experiencing last year."