 PerryT.J. Houshmandzadeh, the Bengals resident analyst from NFL Network to ESPN, says Chris Perry is Cincinnati's answer to Reggie Bush.
"He's just a little bigger and stronger," Houshmandzadeh says, and that dimension is just one reason why Perry is a hot topic even though he won't play in Tampa Bay this Sunday.
Perry, the star-crossed running back who has missed more games in his NFL career (20) than he's played (16), indicated Thursday that this will be the last one he'll miss and that he'll be ready to play in his first game off the physically unable to perform list (PUP) next week against Carolina.
"Yeah, I think I'm ready, but they have to think I'm ready and if they do I'll do the best I can," Perry said.
The Bengals look to be ready to add one of their most exciting players from last season since they are one short of the full complement of players on the roster and have shown no signs of adding anyone before Sunday. An activated Perry next week would make the full 53 players.
It is also a slightly slimmer version of Perry, which became part of the rehab plan that involved healing his ankle from a surprise April surgery.
"Back in his days at Michigan he was probably in the high teens and that's what we thought would be a good playing weight for him," said strength coach Chip Morton of a player listed at 224 pounds.
Morton and assistant Ray Oliver have had Perry for about the last six weeks and Morton is pleased with the strength in Perry's ankle.
"He's getting the confidence back in it," he said. "The hard cutting, the change of direction, being able to stick his leg in the ground and go, that's his bread-and-butter. Instead of going off fixed patterns, he's been working off reaction and he looks good."
Perry says he feels good, but he's also subdued about the whole thing, probably because he's felt good so many times before and he doesn't have much to show for it.
"Yeah, I feel all right but I don't know if I'm 100 percent," Perry said. "We'll see in live action."
Perry has been told not to speak out about his injury after saying publicly last month that the severity of his most recent problems weren't discovered in time to get him ready for the season.
But right now he's more concerned about playing, although he's not sure what his role is.
"Whatever they want me to do, I'll do," Perry said. "Whatever that role is."
Houshmandzadeh knows what it is. Third-down back who can catch out of the backfield. Change of pace back for Rudi Johnson. A slot receiver who can also split out wide.
"He just gives us another weapon," Houshmandzadeh said. "He's fast, he can score from anywhere on the field and he can do a lot of different things for you and, yeah, he makes us more dangerous."
There are grumblings about last season's No. 6 rated offense in the NFL not hitting on all cylinders yet. But the Bengals are now a few days away from adding a guy that last year came within five catches of breaking James Brooks' club record of 55 catches by a back while averaging 4.6 yards per 61 carries.
"We have a great offense with a lot of great weapons," Perry said. "I don't know if I can add that much. We already have enough. Whatever they allow me to bring, I'll bring."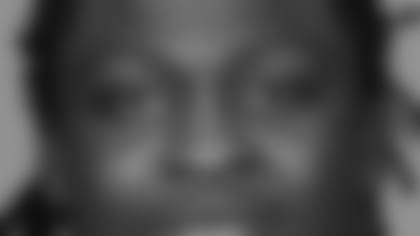 JeantyINJURY UPDATE: Safety Dexter Jackson (ankle) and strong side linebacker Rashad Jeanty (foot) didn't work again at Thursday's practice, indicating their availability for Sunday in Tampa Bay may be dwindling.
But both are still listed as questionable and could go Friday. Head coach Marvin Lewis prefers that players get at least one day of practice in before suiting them up for Sunday.
Left tackle Levi Jones (ankle) remained probable Thursday when he participated in 11-on-11 for the first time this week.
For the Bucs, cornerback Brian Kelly (foot) and defensive end Simeon Rice (shoulder) didn't practice again and remain questionable.