---
---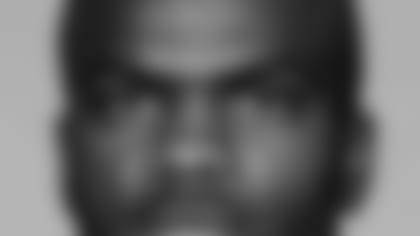 GEORGETOWN, Ky. - Carson Palmer is getting more reps now, but still no one knows if he's going to start Opening Day. What we do know (but head coach Marvin Lewis hasn't said so yet) is that Anthony Wright is going to start Sunday's preseason opener and he also needs more reps with his receivers.
"It's a process. Obviously it's going to take time," said wide receiver T.J. Houshmandzadeh, one of Wright's favorite targets in Saturday's Mock Game. "Our offense is predicated on timing. He has to get used to the way we move and the way we do things because everybody is different. There are times it hasn't been sharp, and there are times the defense has been really good."
Monday's two-a-day sessions looked to be typical for the offense. With Palmer at the controls Monday morning during a workout in full pads, the offense had a slow start and then heated up at the end. While he sat Monday night and Wright took the bulk of the snaps, the results were just like the morning; a bit mixed. Everyone still trying to get some of that consistency that marked last season's offense.
Symbolic of Palmer ratcheting up his work in practice came when he couldn't find a receiver in a passing drill in what is usually an ugly development. But when he tucked it and ran for about 15 yards down the right sideline before scooting out of bounds, the crowd offered its biggest applause of the morning.
Offensive coordinator Bob Bratkowski can't run from the dilemma. His quarterback has won the lobby to get more snaps, yet the coaches don't think he's ready yet to play in a game and they're trying not to rush him. Wright, the new backup learning the offense and the receivers, needs some of those snaps if he's going to be ready for Sept. 10 in Kansas City.
Houshmandzadeh's relationship was so solid with the Bengals' former backup that he still talks to Jon Kitna even though he's the starter in Detroit. "Kit was in the offense so long and knew it so well," Houshmandzadeh said. "(Wright) is picking it up pretty fast. He throws a nice ball and he can move. If he gets the protection, he knows he's got a lot of good receivers around him and all he has to do is put the ball out there and we make a play.
"They both have their strengths and weaknesses. I don't know which one is better. It's not fair because I developed such a great relationship with Kit and I haven't really played yet with Anthony. I wouldn't say one is better than the other."
So the passing game isn't exactly running smooth, but receivers coach Hue Jackson has been pounding it into his guys that their innate ability to step it up in big moments is now at a premium because of the dilemma.
When Chris Henry and Bennie Brazell came up big in last Friday night's intrasquad scrimmage, Jackson had even more fuel to throw on his fire in reminding Houshmandzadeh that he didn't have a great first week of practice.
How a guy who, by one count, had dropped just one ball in team, 7-on-7, and 1-on-1 during the first week could be struggling in practice is anyone's guess. But Houshmandzadeh had been hearing it, so he played pitch-and-catch with Wright well enough to catch seven balls for 107 yards that included a 50-yard touchdown catch.
"Yeah, I played mad. They upset me," Houshmandzadeh said. "Coaches. Players. I heard random talk. It was starting to make me mad. I know I haven't been the best practice player. I don't practice well, but I've been trying to get better. The coaches were getting on me and then the players were egging them on. Plus, we were down some receivers. But you know what? Slim (Henry) and Bennie had big days and that's fine with me because the offense did well."
Houshmandzadeh just keeps grinding along. On Monday, the receiving corps got back Kelley Washington for the first time this training camp, but Henry and Brazell were out nursing hamstring injuries after missing the Mock Game. So was Antonio Chatman (groin), who missed both the scrimmage and the Mock. Even though Palmer and Wright have been up and down, Houshmandzadeh and Chad Johnson stay the same.
"It's going to come," said Houshmandzadeh of his rapport with Wright. "It's going to come."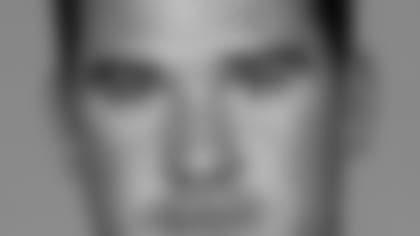 STEINBACH CITED:
Left guard Eric Steinbach became the fifth Bengal arrested before Opening Day during a night off from training camp hours after Saturday's Mock Game.
According to media reports in Cincinnati, Steinbach was charged with operating a boat while under the influence of alcohol, in the first degree, while on the Ohio River. Police reports said Steinbach was arrested after he allegedly drove too fast through a "No Wake" zone at 11:20 p.m., refused a breathalyzer test and failed four out of five field sobriety tests, according to Channel 9.
Steinbach, who had no comment after practicing Monday night, is to be arraigned in Campbell County court Tuesday morning in Northern Kentucky.
The Bengals don't comment on pending legal matters.