 PalmerGEORGETOWN, Ky. - Carson Palmer celebrated his return to practice Monday night by lighting up Toyota Stadium with a vintage passing display that included bombs to tumbling Pro Bowler Chad Johnson and touchdown passes to guys scrounging to make the team in rookie tight end Daniel Coats and second-year wide receiver Glenn Holt.
A murmur of angst swept the morning crowd when Palmer didn't appear on the field. But he was safely tucked away in the weight room with Chip Morton and Ray Oliver.
"Good lifting day for him," said head coach Marvin Lewis.
The man has thrown for more than 4,000 yards since his reconstructive knee surgery. But it's still been a mere 18 months, and the first real game isn't for six weeks, so why pound it?
"That was the plan coming into camp," Palmer said. "Miss the morning practice of every other double day just to stay fresh so there's not so much pounding on the knee. The knee feels great. It feels strong."
Palmer bolted out of the pocket a few times in seven-on-seven, a lot more smoothly than that rumble in The Jungle against the Packers in his first game back last year. He wasn't wearing his brace and he won't "until I start getting hit," he said.
So make that Aug. 9 in what should be a very brief start in the preseason opener in Detroit.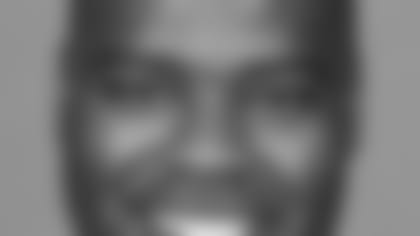 CoatsPLAY OF THE DAY: Here is what makes Palmer an elite quarterback:
During red-zone work, he had a quick dropback, scanned the defense, and quickly fired an 18-yard touchdown pass to rookie tight end Daniel Coats beating two other rookies straight down the left seam in safety Marvin White and cornerback T.J. Wright.
"The best thing that happened came right after," said Coats, a free agent known primarily as a blocker during his last years at BYU.
"Carson knows the offense so well that he came right up to me after the play and told me what I can do to improve it. How my release could make it easier for him and me at the same time. That ensures I don't get knocked out even if the safety gets a jump on it."
If it sounds like Coats is mature beyond his 23 years, he is. He's married, has three children that includes twin boys, and is enjoying getting the ball thrown at him.
"It's tons of fun," he said. "I haven't had this many balls since my freshman year."
And he'll get more listening to Palmer.
"He came in as a blocker, but he's a good receiver who runs good routes, has picked up the offense fast. He's very coachable," Palmer said. "He's doing all the little things. He's got a great shot to be a good player."