 Carson Palmer kept to his schedule Wednesday, which means he practiced in the morning, took the afternoon off, and won't play Friday in Buffalo.
That has to please former Bengals quarterback Boomer Esiason, since Palmer was the first pick in his fantasy draft. Breezing into town for once through a mushroom cloud he didn't detonate, Esiason continued to urge caution as he did three months ago when he came here to tape a CBS feature on Palmer's rehab.
"This should be a 10-year, Hall of Fame, a couple of Super Bowls career," Esiason said Wednesday, at home, as always, in the Bengals locker room. "I think that's what we're all expecting, and he'll get out there when he's ready I think that's the way it should be.
"It might be 10 days, it might be 14 days, but it will be here and all this nonsense can stop."
Esiason came back for a Palmer update and smiled at the "wake" competitor NBC left in Cincinnati from Sunday's telecast, observing the "firestorm" Bettis ignited with his Bill Cowher comments. Not to mention the buttons head coach Marvin Lewis pressed on Madden 2006 when he reportedly told NBC analyst John Madden that he needed to see Palmer play in Buffalo to keep on sked for the opener.
In true competitive style, Esiason wouldn't give NBC the edge, observing that Lewis and Palmer have been saying the same things they said when he came to town the last time. When Palmer says he's ready ...
"Their story hasn't changed one bit," Esiason said. "Did some of the language, semantics of the discussion change? Sure, that's because we're right here. I'm telling you, when Carson is back on the field, everyone will forget this garbage and everyone will be happy."
Esiason is also saying the same thing he said back in the spring, raising the specter of Jets quarterback Chad Pennington's damaged shoulder rushed back into action and a career nearly extinguished.
"Hey, I made (Palmer) my first pick in my fantasy football league so you know what I think is going to happen," Esiason said. "He'll be fine."
While Esiason talked caution, Palmer was over in the corner exerting caution, sticking to his schedule and saying he wouldn't play Friday in Buffalo.
"You know there are going to be pressures from inside and outside," Palmer said. "The only person that knows that they're 100 percent is the person that's hurt and that person is 100 percent," Palmer said. "We're all on the same page here."
But they won't be Friday night because if Wednesday afternoon's attendance is any indication, many starters may not be playing. Besides Palmer, both of his tackles are out with left tackle Levi Jones nursing an ankle sprain. Right tackle Willie Anderson's ailment is undetermined.
The linebackers are also terribly thin. Two of the starters, David Pollack and Brian Simmons, haven't worked this week, and one of the Sunday night starters, Rashad Jeanty, didn't work in either of Wednesday's sessions.
Cornerbacks Deltha O'Neal and Tory James worked in the morning but not in the afternoon, so they should be OK. Wide receiver Bennie Brazell (hamstring) sat out the afternoon while working the morning, but wide receiver Antonio Chatman (groin) continues to be limited.
Also out of both Wednesday sessions was rookie defensive tackle Domata Peko for undisclosed reasons. Two other defensive linemen, Sam Adams (rehab) and Jonathan Fanene (hamstring), have yet to practice.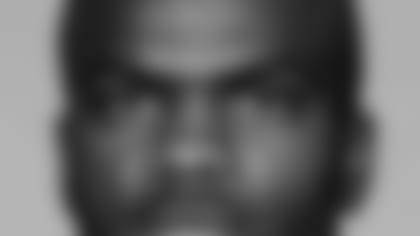 NO CALL:
Lewis wouldn't name a starting quarterback for Friday as he came off the field Wednesday afternoon. With Lewis saying "we'll keep the same schedule," and Palmer not playing, that would indicate Anthony Wright gets another start. The coaches seem pretty intent on keeping the No. 2 job stable if No. 1 can't be.
Lewis could always flip things around to see how Doug Johnson fares against the top defensive unit, and he did say he was impressed with Johnson's 11-of-14 night against Washington in the second half.
"We are going to stay on the same schedule, but we were all impressed with what (Johnson) did. That's important. You want to impress your coaches," Lewis said on Tuesday. "It makes a big difference. We've had different people out there with him, too. He's handled the young receivers out there.
"Reggie McNeal, who has never played in a game at receiver, let alone an NFL game at receiver. Glenn Holt, and P.K. Sam, who haven't had a lot of experience. Kelley (Washington) has had some experience. He was working with that second group of receivers, which is a little different than the first group who have had a lot of NFL games under their belt. He handled it well, as well as the line and the running backs. "
Anyway, it was interesting Lewis didn't anoint anyone Wednesday when he tapped Wright early last week. MARVIN GARDENS, PART II:
Lewis isn't backing down from this week's pounding, such as Wednesday's two-a-day session and Thursday morning's practice before leaving for Buffalo Thursday afternoon and the second game in five days.
Even though he didn't have many bodies Wednesday afternoon, he indicated that some of those guys, such as Anderson are "fine," which means maybe they can play.
"No different than last week. We're in training camp. That's why we have so many bodies," Lewis said. "We've got 80 bodies and 70 are practicing ... it's training camp."
Lewis doesn't want to let up because now that his team has played a game, he thinks the practice pace has accelerated.
"In particular the tempo; in and out of the huddles, the offense and defense," Lewis said. "I think practice has gone much faster. I think the special teams guys now have a feel how fast those guys get on them, receiving kicks and when we're covering. The ball in the air, the receivers getting after the ball, the DBs over the field, there is a definite pace."
Remember last year in the preseason, the week after the Bengals came back from training camp and Lewis kept up the heat and they went to Philadelphia and lost, 27-17, with some claiming weak camp legs?
And remember what Lewis said the day after?
"I'll push harder. I didn't coach good enough last week. I'm going to coach harder this week. I told them after the game; I don't know any other way to do it, but to coach harder and to coach better."
It will be recalled that the Eagles went on to implode and the Bengals had the legs to win the division.
"We gave up big plays against Philly; that's an excuse," said Lewis of the camp legs on Wednesday. "Philly was in camp just like we were in camp ... it was a preseason game. At the end of the year, they don't matter for anything."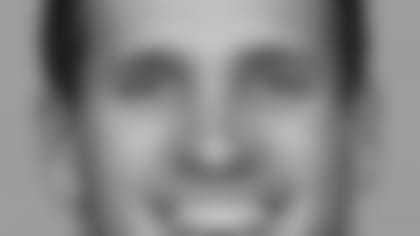 CAT KILMER:
Rookie safety Ethan Kilmer, drafted in the seventh round only to wreak havoc on special teams, now officially has a nickname.
"The big thing is, he's kind of like a cat," said special teams coach Darrin Simmons. "He never gets knocked down. He always finds a way to stay on his feet and get to the ball."
Simmons liked the glance he got Sunday at the kid from Penn State who made 25 tackles on special teams in just 12 games last season. Mark him down for a tackle as a gunner on the punt cover team and for a tackle on the kickoff team.
"Two tackles in seven plays," Simmons said. "That's pretty good production."
You would think Simmons would be talking to himself this week given the opponent. The Bengals have lost twice to the Bills the last two seasons in large part because last year Terrence McGee went 99 yards with a kick return for a touchdown and the year before that Buffalo blocked a Kyle Larson punt for a touchdown.
"But it's the preseason," said Simmons as a reason for his relative calm. "There's not much strategy, they're not playing all their guys, we're not playing all our guys, guys are injured."
It's hard to believe McGee, who led the NFL in kick returns last season, would be risked Friday. If he is, he'll be looking at a slew of different players. Guys who were on the practice squad, in college, or in Canada while he was going 99. Guys like Kilmer, Tony Bua, Herana-Daze Jones, Rashad Jeanty, A.J. Nicholson.
Guys that Simmons thought played well and fast Sunday night. Guys like Jeanty, the former CFL linebacker.
"It's the most he's ever played in the kicking game and I thought he held up pretty well," Simmons said. "Plus, he played a lot of snaps defensively."
As for his own return people, free-agent wide receiver Antonio Chatman was supposed to be the answer at punt returner. But after falling chasing a deep pass and jamming his leg into his pelvis in one of the first workouts, he's barely practiced and is still limited.
That means the incumbent, cornerback Keiwan Ratliff, is the guy, along with Tab Perry, the incumbent kick returner who broke the club's season records for return and yards.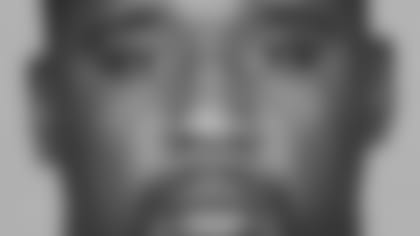 BIG BEN:
You had to feel good for center Ben Wilkerson when he checked in against the Redskins late Sunday for his first snap in a game since he tore the patella tendon in his kneecap Oct. 30, 2004 in Baton Rouge during LSU's game against Vanderbilt.
"I'll never forget that date. It's the day everything slowed down and things went a different way for me," said Wilkerson, a certain first day draft pick who still shared the Rimington Trophy as the nation's best center despite the injury.
"No matter what road you take there are going to be detours," he said. "I'm just blessed to be back out there, back on the battle field with my teammates."
After arriving as an undrafted free agent last season who spent all but three weeks of his rookie year in rehab, Wilkerson has turned some heads the past couple of weeks. He's showing some strength and athleticism after a grueling battle to recapture his game, but it would appear he's got a way to go to unseat Eric Ghiaciuc as Rich Braham's heir apparent but he is making things interesting by staying in the hunt with sheer grit.
With left guard Eric Steinbach also taking snaps at center, it's highly unlikely the Bengals will keep four centers.
"I don't pay attention to the depth chart," Wilkerson said. "I'm just trying to play the hardest I can and go from there."
Hard not to pull for a guy like that.