---
---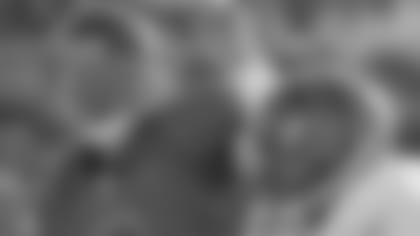 Palmer: Getting more reps (AP Photo/Tony Tribble)
GEORGETOWN, Ky. - The Carson Palmer Rehab passed another test Monday when his lobbying paid off in more snaps during the morning session here at Georgetown College.
After getting about 40 percent of the snaps last week, Palmer and offensive coordinator Bob Bratkowski figured he logged between 70 to 80 percent on a day head coach Marvin Lewis ruled him out of Sunday night's preseason opener against the Redskins at Paul Brown Stadium.
With Palmer and Anthony Wright taking virtually all the snaps Monday, it's believed Wright is going to get the start against Washington as the No. 2 quarterback.
Lewis said Palmer has been looking for more work, but the coaches told him to wait and see how he made it through the second week. Palmer has yet to work the second of two-a-day practices and he did not work Monday's 7 p.m. workout.
"He's getting a few more snaps now at his request, so that's a good sign," said offensive coordinator Bob Bratkowski. "Carson says he wants more reps and we'll give him some if the doctors and everybody says, 'Hey, that's fine.' It's been pretty honest."
Palmer said the doctors OKed his very simple request.
"I need all I can get," Palmer said.
But the first part of the practice after Sunday's off day didn't go well and the passing game looked to be about a step or two off.
But, "We finished better than we started," Bratkowski said. "The team period was more what we expect out of this group."
The receivers had a revamped look. Two of them, Chris Henry and Bennie Brazell, are recovering from what are believed to be minor hamstring pulls and didn't work Monday morning. Kelley Washington returned for the first since pulling his hamstring at the last minicamp.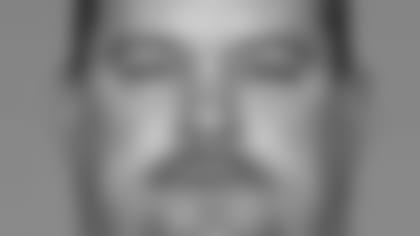 RICHIE RICH:
How about sending this message to management? About 100 kids and coaches from the Fort Mitchell and Villa Hills section of Northern Kentucky showed up Monday morning wearing orange T-shirts with the words, "We need #74 for one more."
No. 74, of course, is center Rich Braham, the old man of the team at 35 and starting his 13th season and last of a two-year deal. Braham doesn't support the youth football league with money, he does even better than that. He just shows up when he can to hang out and offer encouragement and hosts an annual Fourth of July party at his house. During the Bengals bye week last year, Braham ran the grill at an outing so the parents and coaches could enjoy themselves.
Palmer, smart enough to keep Braham at a close distance, had no problem when his center asked him to stick around the rope line to sign for the kids. Both were the last players to leave the sweltering late morning heat for the locker room. But not before they posed for a group picture.
Palmer pulled on a "We need #74" T-shirt for the photo, a thought he heartily endorses.
"Give him three years," Palmer said. "He's the most underrated center in the game. He should have been to six or seven Pro Bowls by now. It's crazy he's making the league minimum. Just crazy."
Braham is making about $800,000 this year, give or take about $50,000, but Monday he said he understood that his early knee injuries prevented him from signing a big long-term deal. As it was, when he was a restricted free agent after the 1996 season, the AFC champion Patriots signed him to an offer sheet that the Bengals matched. Braham, true to his down-to-earth nature, just shrugs and says he doesn't have any regrets.
"There was a reason I stayed here, and it's been fun," he said. "I've had a great time."
You won't get more real than the two guys signing autographs under a relentless sun after two hours of practice.
"That's the kind of guy Carson is," Braham said. "Any time he can do something extra for a teammate. That's why he's such a good leader on the field. In the huddle (the line says) 'Let's give him all day and he's going to put the ball somewhere.' "
INJURY UPDATE: Besides Brazell and Henry, also not taking part in Monday morning's workout: Wide receiver Antonio Chatman (groin), linebackers David Pollack (hamstring), Hannibal Navies (shoulder), Brian Simmons (rest), defensive tackles John Thornton (hip), Sam Adams (Camp Chrock), and guard Bobbie Williams (knee).
Quarterback Erik Meyer returned after spraining his ankle eight days ago.
On Monday night before a fireworks crowd of 3,200, cornerback Rashad Bauman got tripped up with wide receiver Reggie McNeal and bruised his hamstring. The injury isn't expected to keep him out long.
Williams and Thornton returned to work Monday night as Simmons took another session off in what appeared to be for maintenance.
With Simmons and Pollack shelved, rookie Ahmad Brooks got plenty of snaps in the middle with Landon Johnson playing Pollack's spot at strong and Caleb Miller playing Johnson's spot at weak.