 Johnson: Oakland DBs can play
A big theme of the week is how much man-to-man Oakland plays and if the Raiders will change Sunday to accommodate them against the Bengals big-play receivers even though Oakland is ranked No. 1 in the NFL against the pass.
But the Raiders simply don't get beat deep. While the Bengals have scored on five passes of at least 40 yards in the last three games, the Raiders have allowed no touchdown passes longer than 40 all season.
"I'm thinking, 'They must be getting toasted and getting beat a lot all over the place,' " said wide receiver Chad Johnson, who has four of those plus-40 scores. "(But) watching the film, they're really good. I'm surprised they don't get the credit they should. Maybe it's because of their record. Those boys can play."
Johnson loves the Raiders cornerbacks, particularly second-year man Fabian Washington. He admits he hasn't studied the safeties because Oakland plays so much man-to-man.
"Washington is good; serious," Johnson said. "I don't give too much credit. (But) he's up there with Champ (Bailey). I swear. The only reason he doesn't get the credit is because he's in his second year and they're not winning. He's blanking everybody on film. The key that separates a great DB from anybody else is that some DBs play not to get beat and some DBs play to make a play. Champ Bailey plays to make plays. Fabian Washington is playing to make a play."
Asked if the Bengals' eyes are lighting up at the prospect of one-on-one, wide receiver T.J. Houshmandzadeh said, "I think (the eyes of) everybody they play has been probably (lit up), but they haven't been able to capitalize. I guess that's our best asset. I think we have the receivers and that's their best asset, so we'll see."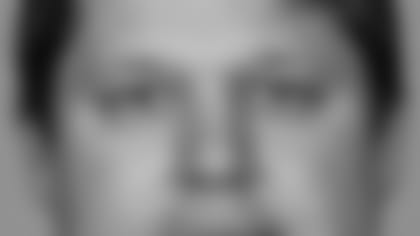 WARREN OF REASONS:
Bengals offensive line coach Paul Alexander calls the Raiders defensive line outstanding, and fears the seven sacks of 33-year-old tackle Warren Sapp.
"He can rush the passer now," Alexander said. "I'm looking forward to this game because they are so good and it's such a challenge."
Sapp says the shoulder injury that caused him to miss the most time of his career last season rekindled his passion for football.
"It was almost like I was worthless," he said. "I was just a hanger. If nobody had a shirt they needed to get hung up, they didn't need me. It's a situation I've never been in. In an 11-year career, all of a sudden nobody is going to be looking for you or get on the phone and call you, nobody wants to know where you're at."
Sapp isn't discouraged by the 2-10 record and his defense is proving it, ranked third in defense and 14th in points allowed. He says the Raiders like the challenge Cincinnati offers.
"The best thing about the NFL is you have a challenge," Sapp said. "We're playing a bona-fide Super Bowl contender in their house, they're fighting for the playoffs and we'll see what we've got for 60 minutes of football."
Sapp has noticed how right guard Bobbie Williams teams up with right tackle Willie Anderson.
"(Williams) is big and tough and they get butt to butt and move that three technique off the ball and down the field so Rudi can have room to do what he likes to do and (in) the pass game they're giving Carson all the time he needs to throw nine million yards to Chad and Houshmandzadeh and Henry and who ever else they've got over there," Sapp said. "They're playing good ball."