GEORGETOWN, Ky. - Speculation abounded during the Bengals practice Monday night that first-round pick Keith Rivers' holdout would end in the next day or two, but there was nothing coming from either side after Monday night's practice that reflected anything imminent.
Still, the logjam could be nearly over because Tuesday marks the ninth day and 12th practice of camp and there looks like there is going to be no resolution on what the market is.
Going off the public debate in Jacksonville over the Derrick Harvey holdout at No. 8, the pick before Rivers, it's believed the agents for both want the market to be the deals signed at Nos. 6 and 7. They feature monstrous increases of up to as much as 75 percent in some categories. The Bengals, it can be assumed, are working off last year's pick at No. 9, and the fact that the rookie pool only went up five percent.
TACKLE HEAVEN: It was like Jerry Rice talking to them about routes, Deion Sanders talking to them about backpedaling, Michael Strahan explaining a sack move, or Brett Favre talking about coming out of retirement.
Taking in Monday night's practice was Bengals Hall of Famer Anthony Munoz, fresh off his visit to Hall of Fame Weekend in Canton, Ohio.
"What a guy. I'm so happy for him," said Munoz of newly enshrined receiver Art Monk. "He came in with me - 1980."
The Bengals tackles were talking about what a guy Munoz was after offensive line coach Paul Alexander asked him to talk to the tackles about pass protection while he took the guards and centers.
Anthony (II) Collins, the youngest tackle at 22, looked around and saw Willie Anderson, Levi Jones, Stacy Andrews, Andrew Whitworth and called it "Tackle Heaven."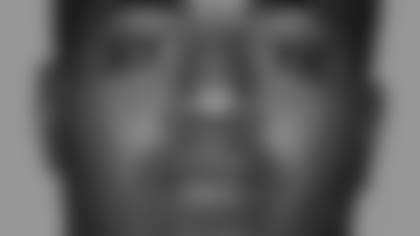 Collins met Munoz two months before his team drafted him in the fourth round out of Kansas. Munoz hooked up with former Bengals tight ends coach Bob Wylie at API, the Arizona training facility where Wylie works with offensive linemen, and Collins caught his eye.
"I like him a lot," Munoz. "He moves around real well. I think he's got a great future."
That's what Munoz told Collins then and Collins is vowing to make him a prophet.
"To tell you the truth, I hadn't heard of him until I started playing tackle my sophomore year," Collins said. "Then I saw his name popping up. Anthony Munoz. The best of all time. Man, this was just tremendous tonight. Look around. Anthony Munoz. Willie. It makes me want to work even harder. (Munoz) told me if I keep at it, work hard, I can be like him."
Oh yeah. Alexander has shown Collins tape of Munoz, as well as the guys playing now. But Munoz made an extreme impression on Whitworth.
"What's amazing to me is how quickly he can tell you what the fundamentals are of being a great pass protector in such a short amount of time," Whitworth said. "You can see why he was so good."
Munoz is also impressed. One of his groups had Whitworth on a panel discussion with a doctor and lawyer and he held his own.
In honor of Munoz's appearance, Andrews replayed the tackle-eligible touchdown flip Munoz caught from Boomer Esiason against the Browns. It wasn't quite like Andrews' grab Monday night off Palmer's play-action, a stunning play for a 6-7, 340-yard man.
Andrews leaped over linebacker Darryl Blackstock, but even more impressive was the balletic jump over the water cooler and crushing a blocking dummy on the sideline after he made the catch. Call it DAC. Destruction After Catch.
"He's got to be one of the top athletes in the league," ho-hummed Alexander, who has been watching this stuff for five years.
"You know Stacy's an athlete," Collins said. "That's why he's the franchise."
Head coach Marvin Lewis ended a nice night for offensive linemen by introducing Munoz and Dave Lapham to the team. Lapham, the club's long-time radio analyst, played every position on the line and that's something the 6-7 Whitworth may end up doing even though centers that tall are rare.
And he likes the sound of being able to play all five spots.
Fittingly Monday, he took some live snaps at center for the first time and while that doesn't look like that's a move that's going to happen right now, who knows?
"Right now, I'm just having enough trouble learning left guard," he said. "I'll keep doing it for emergencies."
The Bengals keep backing center Eric Ghiaciuc publicly, but they've also put their other starting guard, Bobbie Williams, in that emergency spot at various times. They may be looking for a way to get Andrews and Anderson on the field at the same time, or they may be looking at just that, an emergency. The Bengals have done studies on the heights of centers across the NFL and a guy Whitworth's height is an extreme rarity.
HEALTH CHECK: Running back Rudi Johnson and wide receiver T.J. Houshmandzadeh (hamstrings) were out again. Right tackle Willie Anderson returned after sitting out the morning session and running back Chris Perry went again after going in the morning.
Also out again were defensive backs Ethan Kilmer and Herana-Daze Jones. Cornerback Deltha O'Neal looked to be getting rest.
SAM linebacker Rashad Jeanty missed Monday night with an undisclosed ailment.