 JohnsonGEORGETOWN, Ky. - Chad Johnson's ears have been burning and the blue flame has been ignited under No. 85. Now they'll never get him out of any drills.
Especially Sunday's Oklahoma Drill, which he ended by calling out a 260-pound linebacker.
"There has been too much criticism," Johnson said. "I don't know what buttons they're trying to push or what they were trying to do, but they got the message across. I'm hungry. I already play like I haven't done crap. So what you've done is made it worse for the season. So it's going to be ridiculous (good)."
To that end Johnson chose himself for a kamikaze mission to end the Marvin Lewis annual Oklahoma Drill. Some call it "The Nutcracker Drill." But Lewis calls it "The Oklahoma Drill," although he did seem to wonder if Johnson was nuts for lining up against Eric Henderson.
After all, Johnson, the wispy 6-1, 192-pound Pro Bowl receiver, gives Henderson an inch and about 60 pounds.
"Chad called out Eric Henderson; it didn't go his way," Lewis said. "They're always talking during stretching. (Johnson) asked me if he could bribe me and go against him to finish it. It's his new emphasis on blocking."
The Chad-Henderson steel cage match ended the chippy 10-minute session that features a defensive player trying to fight off an offensive blocker and tackle the running back in about a 10-yard wide area set off by lanes. Lewis only does it once a year for obvious reasons.
Johnson had better luck against the horse, but he still managed to knock off Henderson's helmet. But defensive end Justin Smith asked, "It looked like he almost didn't make the right decision, didn't it?"
Johnson insisted he won and all indications are he held his own while taking the bulk of the damage, although most of the estimated 3,000 onlookers at Georgetown College were shielded by the other players.
"They complained about our blocking, right?" asked Johnson a week after offensive coordinator Bob Bratkowski said the Bengals had the worst blocking receivers in the NFL.
"So I said if I could stay anywhere in that area after I made contact with him, I could block anybody in the league," Johnson said. "I went after him as hard as I could. I won that one as far as I'm concerned. He ended up on the floor with his helmet off."
But, as Lewis and Smith admitted, the drill really has nothing to do with football. Johnson isn't going to be blocking a lot of backers, and most of his blocks are going to be against DBs with more angles than are allowed in the tiny hallway of the Oklahoma.
"There's not much football there," Lewis said. "I'll keep saying you play football with 11 guys," and, as Smith said, "It's not football, but it's a good thing to show toughness and where guys are at. It's a good drill. Especially this early in camp."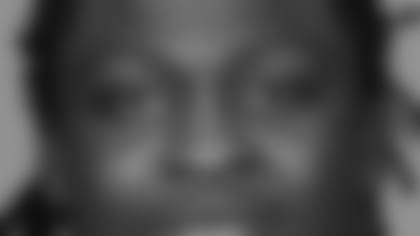 JeantyWhich brings us to two of the tougher guys on the team. After everyone had their one shot, the coaches broke it down to some intriguing matchups, and led it with tight end Reggie Kelly against strong-side backer Rashad Jeanty. Kelly is known as a fierce blocker, but Jeanty, the second-year vet from the CFL, got underneath him and the defense erupted into cheers and mobbed Jeanty after he made the play.
"Jeanty's got a bucket head on him, always has," Smith said. "He's a tough guy. A good, hard-nosed guy. He comes downhill all the time and hits people."
In fact, Johnson was going to choose Jeanty, his fellow Miamian, because he knows his style. But after watching him bring it to Kelly ...
"You would have had to bring an ambulance out there for me," Johnson said. "I can't comment on what he did. He's ridiculous. He's very 305ish (the Miami area code). There would be too much weight coming at me. His technique is unbelievable. I didn't want any part of that.
"He and Henderson are really the same type of guy. Linebacker, defensive ends."
Johnson has heard all kinds of knocks against him from inside and out despite four straight AFC receiving yardage titles.
"My blocking. Getting pushed around. I don't get open. All that weird stuff," Johnson said. "I'm aiming for perfection."
New receivers coach Mike Sheppard continues to be amazed by Johnson's passion and his insistence on not missing any snaps. On Saturday morning he needed to come out for one play after running two straight long routes, but it irked him.
Lewis is passing the word that he wants the receivers to run 30 to 40 yards after the catch and they don't have to worry about missing the next play because somebody will replace them.
"I haven't been running them in because I want to stay close to the next huddle," Johnson said.
SLANTS AND SCREENS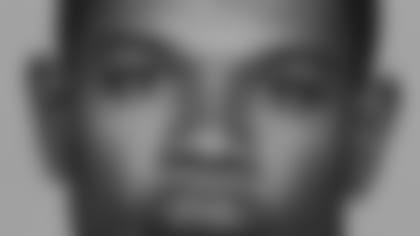 Wide receiver Antonio Chatman admits he thoughtabout "quitting for a minute," after pulling up with a hamstring problem in Friday's first practice. Here's a guy that got through two practices at camp last year before suffering a groin problem that sidelined him for the rest of camp and limited him to three games.
He's been told he'll be back for the preseason opener in 11 days in Detroit, but that's little solace now.
"It's very frustrating given the fact I missed all last year and then the first day it happens," he said. " It feels like it's déjà vu all over again."
Even more maddening is Chatman isn't sure why it keeps happening.
"I can't think about it. It's out of my hands," Chatman said. "I stayed at the facility the whole time (in the offseason) working out." Rookie fullback Stan White, who plied his trade at Ohio State, got a taste of some savvy veterans in the Oklahoma. Knowing that linebacker Ed Hartwell is a hitter, White prepared for him to come right at him. But he got thrown off when Hartwell backed off a bit and used the surprise.
White had a more conventional scrum with linebacker Landon Johnson.
"Playing at Ohio State, you're going against big guys from the Midwest that pretty much rely on their strength," White said. "In the NFL, they use everything. Athleticism and their experience. They're smart. Lewis said cornerback Ethan Kilmer reaggravated a quad injury but doesn't have a timeframe on his return. Defensive end Frostee Rucker didn't practice with a muscle strain Sunday, but Lewis indicated it wouldn't be long. Wide receiver Chris Henry didn't dress Sunday, but is expected to be in uniform for Monday's two practices.