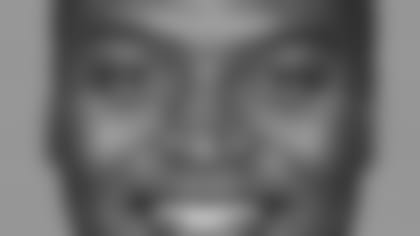 Tight end Reggie Kelly admitted he got teary earlier this week. He's one of four starters and four regulars that head into Sunday's game at Paul Brown Stadium not knowing if it is their last appearance in Cincinnati as Bengals.
Even if they make the playoffs it figures to be a road sojourn all the way as a Wild Card team, but it does get a man thinking.
"I was thinking this could possibly be my last Wednesday practice here," Kelly mused before practice Thursday. "This could be my last game plan with my future Hall of Fame quarterback. My last game plan protecting him. That ran through my mind. I got a little teary-eyed because I would like to come back next year."
His two children have been born in Cincinnati and he wants to tell them and their children how he played with said Hall of Fame quarterback. He has been on the ground floor of the Bengals rebirth, growing from a team giddy at 8-7 to furious at 8-7.
"I think the expectations are much higher simply because of what we did last year," Kelly said. "We had the same guys back; expectations were high and rightfully so."
But in the next breath Kelly, a businessman himself, knows there isn't much room for sentiment in free agency. After all, it's how he got here in 2003 in head coach Marvin Lewis' first class.
"I'll be 30 years old this upcoming season," he said. "I don't think my play has slipped or anything, but I can see their point of view if they want to bring back some younger guy or go into the draft. There's no hard feelings."
Of the four starters headed to free agency, Kelly is the most likely to return, although it's unlikely at his current salary of $1.25 million. But that's more doable than left guard Eric Steinbach, looking for tackle money on a team that already has two; defensive end Justin Smith, slotted for double-digit sack money even though he's never done it; and cornerback Tory James, being pushed by a first-round pick in Johnathan Joseph.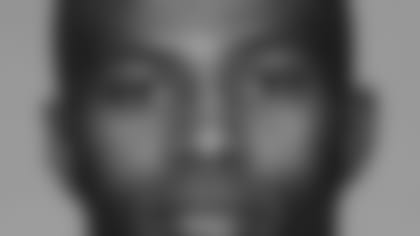 "I don't think it's going to be up to me," said James when asked if he wants to be back. "I do want to keep playing football. We've got to get through this game first and maybe more. That stuff will be decided after we stop playing."
Smith politely declined to talk about his future, invoking the image of Steelers week. Kelly is also intently looking at Pittsburgh, knowing his brilliant run blocking is going to be called on early and often against a defense that has yet to allow a 100-yard rusher this season and has allowed just one since he helping running back Rudi Johnson go for 123 in an Oct. 3, 2004 loss.
"When I'm done playing this game of football, or even when I'm done playing with the Bengals, it's not as important to hear people say I'm the best blocking tight end in the NFL," Kelly said. "What's a big deal to me is them saying he's the best teammate, the guy that sacrificed and did whatever he could for his team. He didn't cause a ruckus. That would do me really well if I could hear the people around me say he's the best teammate a guy could ever have."
They're already saying it. During his four seasons he has become the conscience of the locker room, a towering figure of faith and comfort for his teammates and coaches in the huddle as well as Bible study, and the locker room. He says it's all been more than he expected.
"They've treated me really well. It's exceeded my expectations," Kelly said. "From the outside you hear so many negative stories about the Cincinnati Bengals, but since I've been here I haven't experienced that. Mike Brown has been a first-class owner, as Coach Lewis has been a first-class coach."
Cincinnati figures to re-sign Kelly because when Lewis continually harps about finding unselfish, dedicated players, it's guys like Kelly he's talking about. Asked if the Bengals have enough Reggie Kellys, Kelly says they do.
"I think you have a lot of guys on this team willing to sacrifice for this team," Kelly said. "I also think you have a lot of guys on this team that have big-play potential. They should get the ball. They should make big plays. I think they should play. Whether it's on the defense or offense, so I have no problem with that at all."
Reason No. 17 to sign him.
But the guy's not a charity case. He's never complained even though he never caught more than 15 balls in his first three seasons for a gain longer than 16 yards. But if the ball is thrown to him he catches it. This year he's caught 20 balls and has five games with a catch longer than 16, including a 32-yarder.
Starters: TE Reggie Kelly, CB Tory James, DE Justin Smith, LG Eric Steinbach.
Key special-teamers: LB Marcus Wilkins, S Kevin Kaesviharn, TE Tony Stewart, RB Kenny Watson
Backups: QB Doug Johnson, QB Anthony Wright, OL Scott Kooistra.
Injured: CB Rashad Bauman, S Anthony Mitchell, WR Kelley Washington SNAP JUDGMENT:
A wet ball?
No way, says specials teams coach Darrin Simmons of the long snap that was too long.
"The conditions were worse against Baltimore," he says of the Nov. 30 game during a driving rain at home the Bengals kicked an extra point, made two field goals and missed another that had nothing to do with the snap.
Simmons, frankly, can't explain why Brad St. Louis' game-tying extra-point snap went wide in Denver on Christmas Eve.
Every Friday in practice, whether it's sunny and 70 or frightful and 30, the kicking team does the wet ball drill. Simmons takes a water bottle and sprays the ball wet before St. Louis grips it on the ground.
Simmons figures the practice snap is tougher than a game snap because in the game there's an official using a towel after every play. In practice, the water beads up on the ball, making it slicker.
"It was wet the whole game. I don't think it was an issue at all," Simmons said. "It's unfortunate. You never want it to happen. It cost us. It hurt us. But some things are inexplicable."
This isn't a week it can just get swept under the FieldTurf. Not with Pittsburgh at Paul Brown Stadium.
It might be just a week since the biggest blown extra point in Bengals history. But it's also just 357 days since what may be the biggest blown field goal in Bengals history against these same Steelers at PBS in the Wild Card game.
The Bengals could have gone up, 20-14, on the Steelers on the first drive of the second half. But Shayne Graham never got the 33-yarder off because of St. Louis' snap and holder Kyle Larson's inability to bring it down, and the Steelers went down to score and take the lead for good. Larson looked like he had a better chance against Pittsburgh than Denver to grab it, but ...
Here's a guy who has been virtually perfect for seven seasons. Point after point. Field goal after field goal. St. Louis is a big factor why Graham is the most accurate active kicker in the NFL and the second most accurate of all-time, holder of all the club accuracy records, not to mention kicker of a club record 158 straight extra points.
And yet the two biggest glitches of St. Louis' career have come in his two biggest games.
"That's just coincidence," Simmons said. "You also have to remember there have been three times we've been perfect to win games at the end. Miami, Baltimore (in 2004) and Cleveland (in 2005). They've been able to bounce back after some tough times. All three of these guys are strong mentally."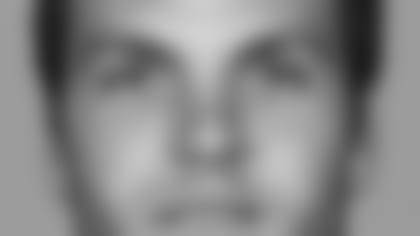 It has not gone well lately. Two bad snaps in the past month cost Graham the extra-point streak. On the first extra-point try in Denver, Larson made a Gold Glove stab on a rolling grounder. St. Louis, a stand-up guy, says simply that he has to work on it.
"You can't let it define your life," Simmons said. "We still have a game to play. A game that still means something. Some of them haven't come out clean. We have to get better. But also know we've done it hundreds of times right."
Such is the lot of a special teams coach. So many things can go wrong and even though most of it goes all right all year, it takes a couple of screwups in a big game to get defined.
After the bad snap Sunday, the Bengals worked the onside kick to perfection and tight end Tony Stewart recovered it, but rookie Ahmad Brooks was offsides.
The only reason Brooks was dressed and in the game is because linebacker Andre Frazier was sidelined with an injury.
"No excuse," Simmons said. "We work on that multiple times every week. It's not the first game (Brooks) is up. It's a fine detail that we have to execute. It's the nature of the business. People aren't going to talk about how we're No.1 in the NFL in punt coverage and how Glenn Holt is returning kicks."
Or how the Bengals are eighth covering kicks. Or fifth in net punting average. Or how they've recovered four fumbled punts and kicks this season while only losing three of their own in the four seasons under Simmons. Or that Holt, a rookie free agent who is the fifth kick returner in the decimated Bengals stable, has a 25.5 average that would be good enough for ninth in the NFL if he had more than his 13 to qualify for the league leaders.
"That's fine," Simmons said. "When things go bad, everybody wants to know what happened and there's not always an answer except to keep working."
St. Louis is again going to be a key factor Sunday, but more on the punt snaps and coverage. The Bengals go against Pittsburgh rookie Santonio Holmes, ninth in the NFL with a 10.3 average returning punts that includes a 65-yard touchdown.
But Holmes has also put a couple on the ground. It's how the Bengals beat the Steelers back in September, when Ricardo Colclough fumbled a fourth-quarter punt at his own 9 with Cincinnati trailing, 17-14.
Indeed, the last three Steelers-Bengals games have been turned by special teams. Go back to the Bengals 38-31 win in Pittsburgh last season and the turning point was Tab Perry's 94-yard kick return.