Updated: 12-27-07, 2 a.m. Bengals head coach Marvin Lewis said Wednesday he doesn't expect any "earth-shaking news" after the season and that speculation has "jumped the gun" when it comes to his coaching staff.
"Don't get your hopes all up Monday," Lewis said, referring to the day after the season. "For the most part we've done our coaches' contracts each and every year so you can relax for the most part. We're not going to have any earth-shaking news that you can run home about."
What and who that means is anyone's guess, but there are indications that there are coaches on the staff that have contracts extending beyond 2007. Lewis has three years left on his deal, but when asked if he expects to be back he said, "I don't know that. You'll have to see."
But before that sentence, Lewis offered a fairly passionate agenda for next season that revolves around making the running game healthier and stopping the big plays on defense, which, really, were the cornerstones he put down when he arrived in 2003.
"We're going to evaluate our players and our coaching and build a better team," Lewis said. "We've got to build a team that can go win games in this division week in and week out. That means being able to run the football more effectively and take care of the football, defend the run and eliminate the explosive plays and make plays on special teams.
"That's what we're going (to) go back and look very, very hard at. How we got started and where we went sideways. Make sure we get back on track. You're always going to have injuries play a part, but that's no excuse for it. When you have injuries, you have to have your good players step up and go win games for you, and we didn't do a good enough job as coaches to get our guys in position to do that, and that's why we're sitting here looking at not moving on."
Lewis hasn't been shy in saying there are going to be personnel changes and the players last week and this week say they expect it. The Dean, Willie Anderson, said to expect some kind of coaching changes after a year like this but he also said, "I've been around long enough to know you can't predict anything."
"Change is a part of the league; that's part of football," said defensive end Justin Smith, expected to be one of the big changes when he figures to leave via free agency.
"This is the only place I've ever played, but I'll worry about that stuff later," said Smith when asked if he'd like to return. "I'll look back on it when it's time to look back on it. You're trying to bait me into saying something. I'll cross that bridge when we come to it. All I know is we're going to Florida."
Left tackle Levi Jones said there is no question change is in the air.
"We're playing for each other," Jones said of the finale. "There are a lot of people that aren't going to be here next year. Marvin said it. I don't know who it is, or who it's going to be, so we're just going to go out and play for each other." JONES VS. PORTER:
Speaking of Jones, he's involved in one of the more compelling matchups of the NFL weekend.
Jones, who got jumped by Dolphins linebacker Joey Porter and a gang of his friends in a Las Vegas casino back in March, isn't saying much about Sunday's date in Miami. He said he's focused on one of the best pass rushers in history, Jason Taylor, but does expect Porter to be among five or so Dolphins he'll face at some point in a multiple scheme.
Porter basically told the South Florida Sun-Sentinel Wednesday that he's cool with everybody and that the incident happened a year ago.
Porter got cited for the incident that is as cut-and-dried as the casino video showing Jones sucker-punched in the back of the head by several of those with Porter during an attack in which Jones had jewelry stolen that was later returned.
Porter was fined three game checks by NFL commissioner Roger Goodell. Plus, Jones has never ruled out suing Porter in a civil suit. But Kenny Zuckerman, Jones' agent, said Jones won't get into that before the game.
But Jones ("I'm here to block who is ever in front of me," he said) has always been a bit bemused how the media portrayed the incident.
"It was, 'David vs. Goliath,' ''Jones said. "Not 'David and his army vs. Goliath.' ''
Taylor (foot) didn't practice Wednesday and neither did the Dolphins' huge defensive tackle, Keith Traylor (ankle). Cornerback Travis Daniels (ankle), also didn't work. Taylor, the Dolphins' all-time sack leader with 117 and the most prolific sacker of the decade with 100.5, is expected to play. When he ripped off two sacks in the win over the Ravens two weeks ago, it marked his sixth season out of 11 with double-digit sacks.
"I'll answer any Jason Taylor questions," said Jones and then he revealed why he thinks Taylor is so good. "He's 6-6, he's very long, and it makes it hard for a shorter-arm tackle. He can get to the back shoulder with the swim moves. His athleticism and his will to get to the quarterback. They don't typically say this about such an athletic person, but he's a blue-collar guy, a hard worker."
Which, of course, describes Jones. And he's been working so hard and well on his tender knee that Lewis offered him high praise on Wednesday. That hasn't happened this year because the two haven't seen eye-to-eye on how Lewis kept him out of the starting lineup early in the season.
"I have been very pleased with what Levi has done this year. He has really kept himself going physically," Lewis said. "He's in some pain out there, and he's not quite all the way right. I think it will take another offseason to strengthen himself to where he gets back to the form before he was injured. He's fought hard to keep himself in the lineup. The guys around him see that. They know the pain he's in and that he has to drag himself up to his feet."
Asked about a possible pregame confrontation, a straight-faced Jones answered, "Why would Jason Taylor want to do that to me? He's a good guy, a good competitor. He's going to want to keep it within the game."
Bengals wide receiver Chad Johnson did tell the Miami media that he and Porter should fight before the game, but that's a gag. "Joey's a good friend of mine," Johnson said.
Yet a few years ago when the NFL cracked down on taunting, one of the examples they showed players in training camp was a clip of Johnson and Porter jawing before a Bengals-Steelers game at midfield." T.J. AND MARVIN:
Lewis and wide receiver T.J. Houshmandzadeh did some "jawing" at each other when their paths crossed in the interview room Wednesday. As Houshmandzadeh was praised for his toughness while receiving the MVP from the Cincinnati chapter of the Pro Football Writers of America, Lewis sat in the audience with the media and asked if tough meant practicing on Wednesdays and Thursdays.
Houshmandzadeh, who sat out with an ankle injury Wednesday, said he almost broke his leg making the tackle on Browns cornerback Leigh Bodden's first interception last Sunday, and he has been nursing a variety of ailments this season that have kept him out of more practices than usual.
Then Houshmandzadeh hung out in the back of Lewis' news conference and patiently waited until near the end to ask, "Hey Coach, the way the weather was Sunday compared to this Sunday, do you think you'll throw the ball around a little more?"
"Hopefully we can get the ball downfield to No. 84 this week and he can prove to everybody that he can go deep," Lewis said of a constant Houshmandzadeh complaint. "And maybe he won't have any drops."
But all kidding aside, Lewis said, "He's played very hard. He does get bumped and bruised up in there. We rely on him a lot to go in there and have to block the safeties. You've got to have some courage to do that, and it was a big game for that last week and will be this week. I'm glad he's getting these honors. He's worked hard for them.
"And unfortunately he's kind of been the cousin to Chad. Now he's right there as a brother. That's good. They do feed off each other. They are inseparable. You can't attack one without the other coming to the other's rescue, which is an interesting dynamic."
Before the news conference, Houshmandzadeh said it seemed like the last two games getting nine passes thrown at him and Johnson getting 28 (his count) that "It's like they want to get Chad the receiving yardage title instead of me the catches title."
He said it with a smile, but he also said he needs to catch eight balls to fend off New England's Wes Welker for the title. Houshmandzadeh has 103 catches, Welker has 101 and Houshmandzadeh believes "the Patriots are going out there trying to win."
Johnson, trailing NFL leader Reggie Wayne by 115 yards, is a longshot.
I'm sure in the back of his mind he'd like to get that, and as an offense in the back of our minds we'd like to get that for him," said Bengals quarterback Carson Palmer of Houshmandzadeh. "But nothing comes before a win. No personal stats or records or anything. I hope for T.J. that he gets it, and I hope that Chad gets the yardage deal, but first and foremost we're going to Miami to get a win."
Houshmandzadeh admits he wants it.
"Just think about all the guys that have played NFL football," Houshmandzadeh said. "And think about the few that can say, 'Yeah, I led the league one year.' "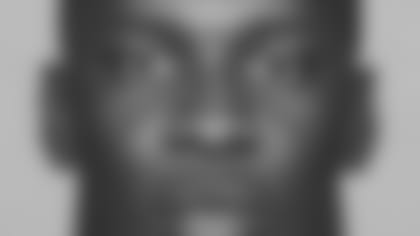 PLAYER MOVES:
With running back DeDe Dorsey (ankle) out for Sunday's finale, the Bengals worked out Quincy Wilson and signed him. That was part of a bevy of moves Wednesday that saw Dorsey go to season-ending injured reserve, along with center Eric Ghiaciuc and free safety Madieu Williams. The Bengals also called up guard Nate Livings from the practice squad, leaving them an empty roster spot.
Dorsey flashed in 12 games this season with 21 rushes for an 8.7 average and four receptions for 19 yards before he suffered a high ankle sprain on the first snap of last Sunday's game. He also blocked a punt for a 19-yard return for a touchdown, the first in 18 years for the Bengals.
Ghiaciuc (foot) played 12 games, with 12 starts. Williams, a free agent after this season, played and started 13 games before he re-injured his quad last week in practice. Heading into the last game he ranks sixth on the team in tackles (73), with two sacks, two interceptions, four passes defensed, a forced fumble and a fumble recovery. He is one of three players this season to log an entry in every category on the defensive stat sheet.
Livings, out of LSU, is a first-year NFL player who played in all four preseason games. Wilson is a second-year player who had 22 rushes for 75 yards for one touchdown, and five catches for 50 yards in the four preseason games before the Bengals released him Cutdown Day.
Wilson surfaced at Wednesday's practice in sweats but didn't have a jersey. He had two carries with the Bengals during the three previous seasons on either the practice squad or roster, and hasn't been on a team since the Bengals released him before this season. He says he's been working out mornings and working in the afternoon with his father's foundation for children based in Chicago called "55 Alive." Otis Wilson is a former Bear from that 1985 Super Bowl team.
INJURY NEWS: With Rudi Johnson (hamstring) not on the field Wednesday, only two backs were available in running back Kenny Watson and fullback Jeremi Johnson. Also not on the field were strong safety Dexter Jackson (calf) and wide receiver T.J. Houshmandzadeh (ankle), but Houshmandzadeh says he'll play.
Right tackle Willie Anderson was on the field after playing in his first game in nine weeks last Sunday and was limited with a hamsting injury. Linebacker Dhani Jones, with the shoulder he crunched in the last series against Cleveland' s Braylon Edwards, and wide receiver Glenn Holt (back) were also limited.
BROTHER VS. BROTHER:** The same week Bengals rookie safety Chinedum Ndukwe is is up for the Diet Pepsi Rookie of the Week Award he may get a chance to play against his older brother. The Dolphins picked guard Ikechuku Ndukwe, 24, off Baltimore's practice squad and added him to the roster.
CAMERON CALL: Dolphins first-year coach Cam Cameron is preparing for the Bengals in the capital of Purgatory waiting for his first conversation with Miami's new head honcho of all things football in Bill Parcells.
"To my knowledge he'll be here tomorrow," Cameron said Wednesday in a conference call with Cincinnati reporters. "He and I have not talked at this point. These things will be addressed at another point in time. Right now our focus is going to be for our guys to play this Sunday against Cincinnati."
Cameron, the former head coach at his alma mater of Indiana, has plenty of ties to the Bengals. He quarterbacked for Sam Wyche at IU the year before Wyche became the Bengals head coach and the two still keep in touch. He recalled Wednesday the several trips to Bengals raining camp at Wilmington College to learn a technique he took into the pros as an assistant in Washington and San Diego.
"Had I not had that experience, my chances of sitting here at this level would be diminished," Cameron said. "He had a huge impact and gave me my first introduction to what NFL football is all about."
Cameron also played basketball at IU under Bobby Knight before a knee injury in his senior year ended all that. He got a good chuckle when asked of the three (Wyche, Knight and Wyche's predecessor Lee Corso) who had the better halftime tirade.
"All three in their own way are very caring guys and also guys that weren't afraid to challenge you; tremendous motivators," Cameron said. "It would probably surprise all of you, Sam Wyche, he was an intense guy and in some way I might give the edge to Sam."
One of Cameron's best friends in the business is long-time Bengals offensive line coach Paul Alexander, a fellow graduate assistant at Michigan in the mid-80s, where they shared a desk.
"I'd have to give the edge to Paul," he said of the neatness factor. "He's an expert. He knows how to teach fundamentals and how to teach technique. That's true at every position, but more so in the offensive line where a four-inch or six-inch step is the difference between a touchdown and probably a sack. He's very detail-oriented and that's why he's been so successful for so long."
PFWA AWARD: The Cincinnati chapter of the Pro Football Writers of America named Houshmandzadeh as the club's MVP and defensive lineman Bryan Robinson as "Good Guy."