Updated: 12-8-06, 12:10 a.m.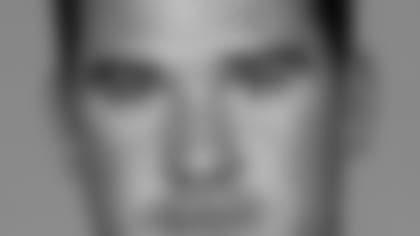 At the center of the Bengals worries this week is at center and at practice Thursday there were no improvements. Rich Braham (knee), listed as doubtful Wednesday, surfaced early in practice Thursday in uniform and went through individual drills but he didn't practice in the team session and remained doubtful. Eric Ghiaciuc (knee) emerged early on the field but only wearing a sweatsuit after missing Wednesday with a questionable status and he did the same Thursday.
And left guard Eric Steinbach showed up, as always, ready for anything. Frankly, any of those three, as well as Ben Wilkerson, could end up there Sunday, although hopes seem to be dwindling with Braham and Ghiaciuc.
"Steinbach has to be the most versatile player in the league," said offensive line coach Paul Alexander this week. "I don't think anybody has ever started games at left guard, left tackle, and at center in the same season."
Also Thursday night, Channel 12 reported that linebacker David Pollack had the halo removed from his broken neck, but a definitive MRI won't come until next week.
With a brutal wind chill whipping through Paul Brown Stadium that had to force the temperature below freezing Thursday, offensive coordinator Bob Bratkowski kept his six-year Cincinnati streak intact of wearing shorts at every practice. But he took grief from the players for pulling up his white socks as close to his shorts as possible.
"Old school NBA," Bratkowski said.
Bratkowski hasn't worn pants at practice since 1986, when he was the offensive coordinator at Wyoming and it dipped to 5-below.
Defensive coordinator Chuck Bresnahan, who served at a Naval base in Alaska, also went in shorts.
"This is nothing," he said.
Also on the field early in warmups was wide receiver Kelley Washington (hamstring), who didn't participate in team drills Wednesday but said he'll be ready for Sunday. Washington also didn't go in team drills Thursday and is listed as questionable.