 GEORGETOWN, Ky. - This is why seventh-rounder Chinedum Ndukwe could make the Bengals.
Late in Thursday's practice. The heat index is more like Venus than Earth and everyone's gas tank is lower than Tony Stewart's in mid-profanity. An errant pass is thrown like an afterthought, closer to a golf cart deep on the sidelines than the intended receiver, tight end Nate Lawrie.
But a 220-pound madman wearing No. 41 doesn't give up on it and runs into the corner of the eye, not to mention the side of the cart, and tries to make a leaping interception.
Fellow safety Dexter Jackson high-fives the nearest guy to him and squeals, "Did you see him go for that thing? Whew, I'm telling you, if No. 41 is around you've got to stay away."
Jackson said he was just joking, but he's not kidding about the kid's hustle. Asked if Ndukwe plays with some abandon, Jackson said, "You could say something like that. I love to see young guy's working hard. That's the beauty of it. You see young guys who are hungry and want to make it, and they're working hard. ... He's just hustling around."
Ndukwe didn't even see the cart.
"I was just focused on the ball; I was so tired," Ndukwe said. "I just go. That's the only way. Fly around. Sometimes you get in a zone and you're so tired, you just try to make something happen."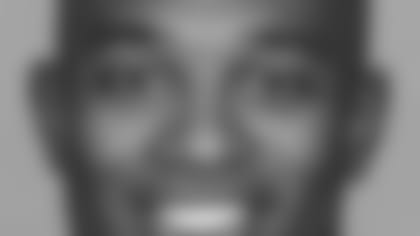 MASH UNIT:
Wide receiver Tab Perry returned to practice Tuesday afternoon for the first time since he injured his hip last week but he won't play Thursday night in the preseason opener. Also back on the field was wide receiver Bennie Brazell, who had been out since the weekend with a groin injury. Head coach Marvin Lewis has given previous indications Brazell also won't see action Thursday.
"The hip feels good. But it feels like I haven't practiced in a week," Perry said. "So they'll keep me out and I'll be back to practice Saturday."
Wide receivers Antonio Chatman (hamstring) and Glenn Holt (hamstring) remain sidelined and did not participate in Tuesday's practice.
Chad Johnson (sprained ankle) didn't work either in what is the last full-fledged practice before the trip to Detroit. It will be interesting to see if the Bengals hold out Johnson, who hasn't missed a regular-season game since his rookie year, Nov. 18, 2001, for a streak of 87 games. Lewis has indicated it's not serious.
"I'm going to sit out the whole preseason," said Johnson before breaking into a smile. "I want to play, you know that, but I don't know if they'll let me."
Johnson twisted his ankle when he got tangled up with cornerback Leon Hall in a one-on-one drill Monday morning.
"The ball was thrown in front of us and I just had a feeling it was going to happen," Johnson said. "I tried to curl up my legs, but it was too late."
Offensive coordinator Bob Bratkowski said the coaches probably won't know which receivers are available until late Tuesday night's staff meeting. Without Johnson, it looks like the top three would be T.J. Houshmandzadeh, Reggie McNeal, and Skyler Green.
"Skyler's done some nice things in there and it should be an interesting night for everybody," Bratkowski said.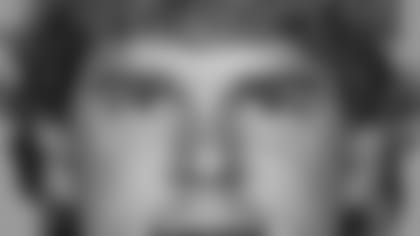 WAIVER FIND:
Speaking of Lawrie, the guy has made an excellent impression even though he just showed up late last week from Yale and the Saints to offer relief in the wake of three tight ends getting hurt. He clearly is a serviceable NFL player and on Tuesday he made a diving and outstretched one-handed grab despite tight coverage. Starting tight end Reggie Kelly has been telling people how impressed he is with Lawrie's abilities.
But it's going to be tough to get rookie free agent Daniel Coats out of that No. 2 spot. He's had a superb camp catching the ball, and you have to figure it's his job to lose going into the preseason games.
THURMAN IN PROGRAM: According to The Cincinnati Enquirer, Odell Thurman is now in an alcohol-treatment program. The paper said Thurman turned himself into Hamilton County to answer allegations he violated his probation for drunk driving.
Last week, Thurman appealed his second consecutive one-year suspension from the NFL. One of his representatives said Tuesday night the NFL Players Association has yet to respond to the request.